Amit Shah's J-k Visit Begins, Reservation For Pahadi Community On The Cards
4 October, 2022 | Pranay Lad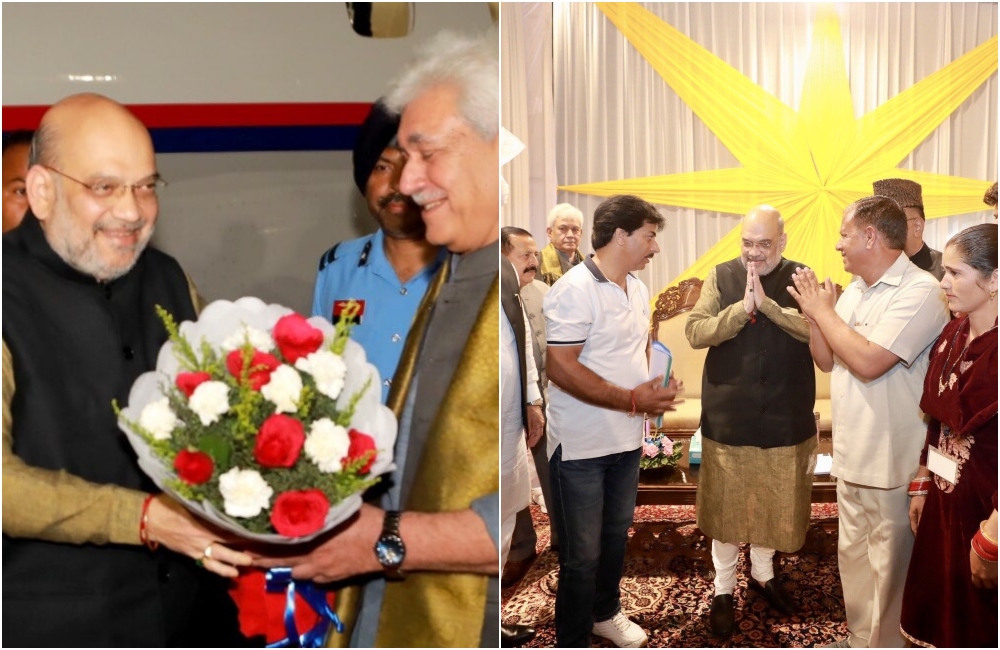 Amit Shah, the union home minister, met with members of the Gujjar-Bakarwal, Rajput, Pahari, and Jammu Sikh Communities on Monday during his three-day tour to Jammu and Kashmir.
The Home Minister will examine the security situation while in the Union Territory, attend public events, and set the groundwork for several development initiatives. Shah will meet with the J-K BJP leaders in a few different settings today.
It will be his first trip to the revered site since being named Union Home Minister, but he will pay a special visit on October 4 morning by giving prayers in the Mata Vaishnodevi Temple.
One and a half hours after touring the Vaishno Devi temple, he would speak at a public gathering in Rajouri.
The Minister will also lay the cornerstones for a number of projects at Jammu's Convention Center in addition to launching new development initiatives.
After that, Shah will lead a gathering of the general public at Rajouri and lead prayers at the Raghunath Temple in Jammu.
Before travelling to the Kashmir valley, he would also check several construction projects in Jammu. The Home Minister will have a number of important meetings later in the evening, including ones about the security situation in the area.
Shah will examine the security situation in Jammu and Kashmir on the second day of his visit on Wednesday (October 5), during a meeting that is scheduled to take place at Raj Bhavan in Srinagar.
Jammu & Kashmir's lieutenant governor At this high-level meeting, which is scheduled to start at 10 am, Manoj Sinha, as well as senior officers from the Army, paramilitary forces, state police, and civil administration, will participate.
Around 11.30 am, the Minister will speak to a crowd during a public meeting held here in Baramulla.
Around 3.30 p.m., Shah will announce and lay the cornerstones for a number of development projects in Srinagar before wrapping off his tour to the Union Territory.
Throughout his stay in the valley, a number of events are planned, including ceremonies organised by groups like the Bakarwal and Gujjar communities to honour Shah on behalf of the Modi administration for his work on behalf of these groups.
The Modi administration recently announced Ghulam Ali's nomination to the Rajya Sabha, which was unexpected. Ali, a member of the Gujjar clan, joined the BJP in 2008.
Numerous organisational meetings, such as the state core group meeting and gatherings with party MPs and MLAs, are also planned.
Amit Shah is in Jammu & Kashmir for the second time since the Modi administration repealed Article 370 in August 2019.
Read more: LeT Planned Blasts In Udhampur With An Eye On Amit Shah's Visit: Police