Anasuyaa Gandhi Honors Late Grandfather Sanjay Gandhi on Death Anniversary
23 June, 2023 | Priya Rani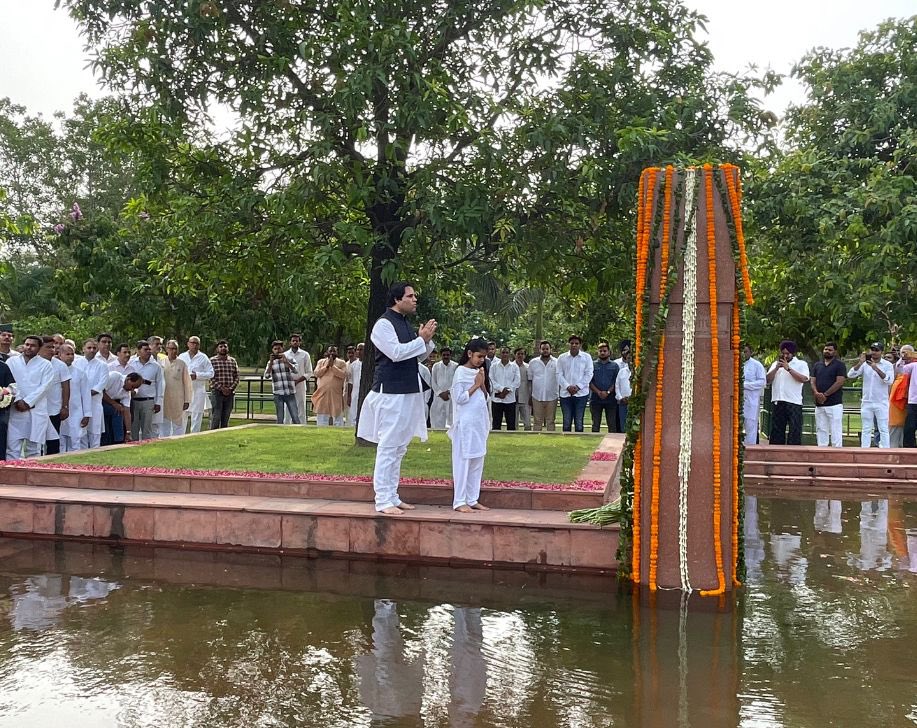 Remembering Sanjay Gandhi: Honoring a Visionary Leader and Cherished Legacy
Today marks the 43rd death anniversary of the Late Shri Sanjay Gandhi, a prominent political figure in India. In a poignant tribute, his granddaughter, Anasuyaa Gandhi, visited Shanti Vana to pay her respects for the first time. Accompanied by her father, Varun Gandhi and grandmother, Maneka Gandhi, Anasuyaa Gandhi's gesture serves as a solemn remembrance of her grandfather's contributions and legacy.
The presence of Anasuyaa Gandhi, and Varun Gandhi at the memorial site for her late grandfather carries great significance. It symbolizes the continuity of Sanjay Gandhi's legacy within the family and demonstrates the respect and admiration they hold for him. Accompanied by her father and grandmother, Anasuyaa Gandhi's visit is a heartfelt expression of remembrance and reverence.
Varun Gandhi took his official Twitter account and said, "Anasuyaa Gandhi paid tribute to her grandfather Late Shri Sanjay Gandhi at Shanti Vana for the first time today, on his 43rd death anniversary. She was accompanied by her father and her dadi."
While Varun Gandhi posted about this development on Twitter, his mother Maneka Gandhi shared a post on her Facebook account.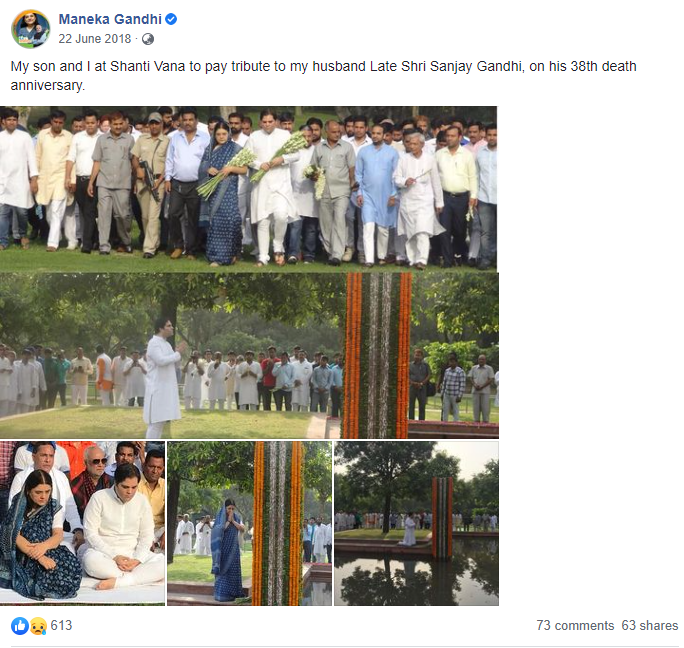 Sanjay Gandhi, who was born on December 14, 1946, and passed away on June 23, 1980, was an Indian politician and the younger son of Indira Gandhi and Feroze Gandhi. He held a seat in the Lok Sabha, the lower house of the Indian Parliament, and was part of the prominent Nehru-Gandhi family.