Andhra: Clashes between TDP, YSRCP workers in Palnadu
17 December, 2022 | Riya Girdhar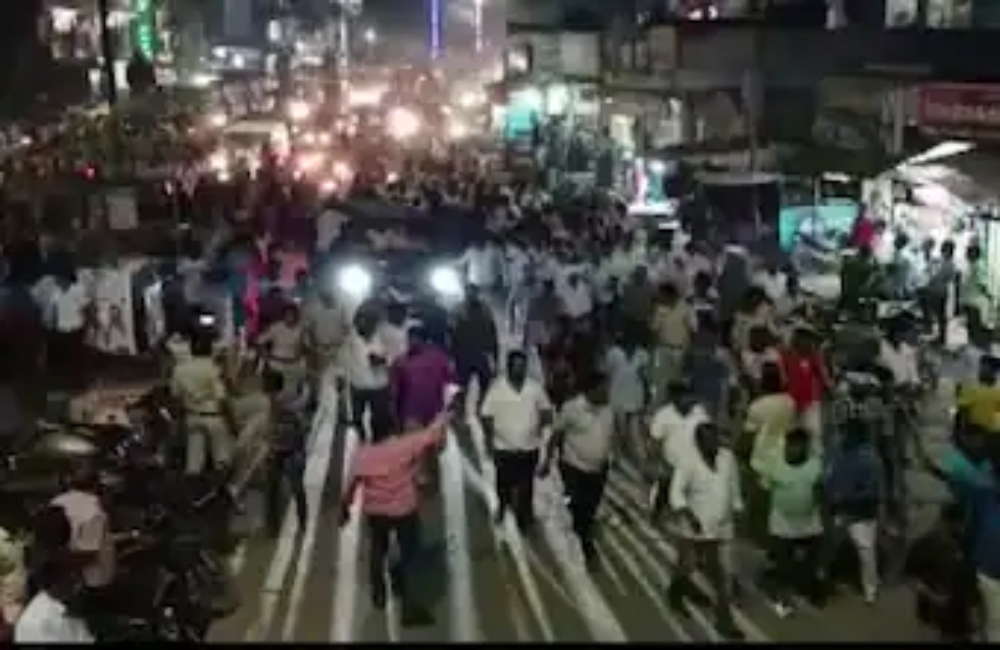 Workers from the Telugu Desam Party and the YSRCP clashed at Macherla, in the Palnadu district of Andhra Pradesh.
In the Palnadu district of Andhra Pradesh on Friday, a series of violent altercations broke out between members of the ruling YSRCP and the opposition TDP.
To disperse the masses that had collected following the altercations, police had to use little force.
TDP vehemently denounced the harm done to its party headquarters and the leaders' vehicles during the altercations.
Brother of the local MLA Pinnelli Ramakrishna Reddy, who was allegedly present when YSRCP employees allegedly vandalised the party.
In addition, Venkatrami Reddy said that when party officials' automobiles were reportedly vandalised, TDP supporters' stores were also set on fire.
Additionally, he alleged that the neighbourhood police were mute and did nothing to stop YSRCP employees.
The event was denounced by TDP general secretary Nara Lokesh, who claimed that YSRCP "mobs" attacked TDP ranks with police help.
"It is horrifying that in the Macharla constituency, YCP irate crowds used police assistance to assault TDP ranks. The fact that YCP thugs attacked TDP members who were putting up a programme for Kharma state is evidence that anarchy rules the state "Nara Lokesh, the TDP general secretary, remarked.
He said, "The YCP goons who attacked TDP cadres and set their cars on fire should be detained right now. We support the TDP leaders and employees who were hurt during the YCP riotous mob attack.
The Guntur DIG has been approached by TDP leader and former Andhra Pradesh chief minister Chandrababu Naidu to inquire as to why the police did not intervene when the situation in Macherla became violent.
The TDP employees were marching in a protest against the YSRCP administration.
The fights started as TDP participants were participating in the "Idhemi Kharma" event, organised by Macherla party in-charge Julakanti Brahma Reddy.
Both party supporters struggled with one another and threw rocks at them, inflicting minor injuries on a number of them.
According to SP Ravishankar Reddy, "In this area, Section 144 is in effect. Right now, the issue is under control."
"A few faction leaders associated with political organisations came in Macherla and were present around the town. After learning of the situation early that morning, we inspected the area and noticed that a couple of them were present but did not have any weapons on them or in their possession "Furthermore, the Palanadu SP stated.
"Tensions flared up when the TDP's 'Idhemi Kharma' yatra happened here, forcing both sides to fight aggressively against one another," he continued.
"Although we may claim that the political parties in this country were the ones to start this conflict, it has been a fight between groups for more than 30 to 40 years and is not politically motivated. We now have command over the circumstance. Forces have also been deployed, and ten persons have already been taken into custody " the SP told.
Ten people have been apprehended thus far in relation to the incidents.