Andhra College Horror: Student Beaten, Burnt With Iron Box
5 November, 2022 | Koushika Balan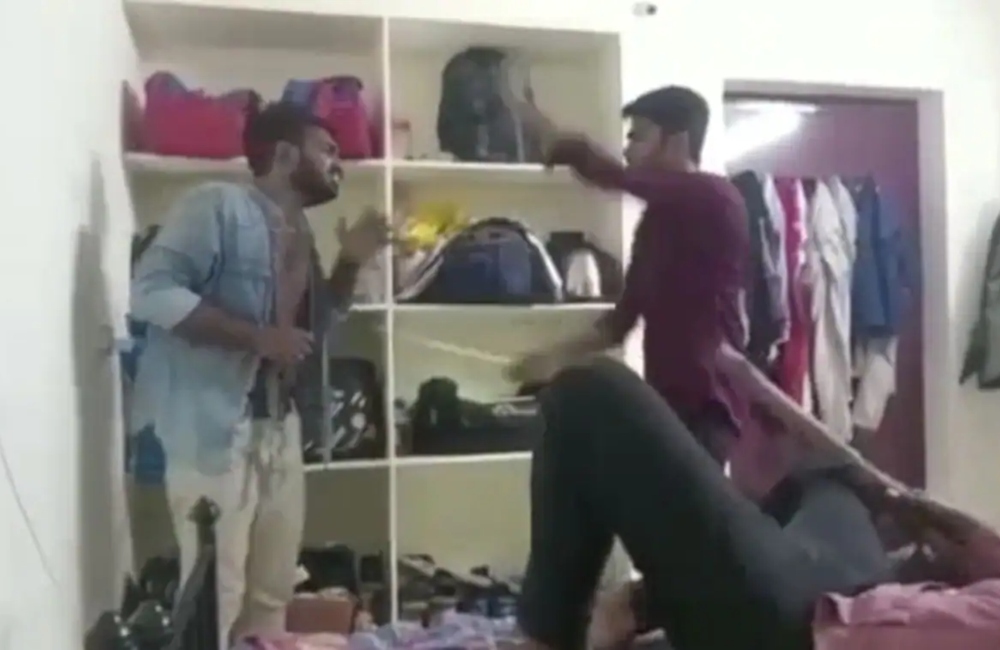 A viral clip shows victim Ankit being battered by four assaulters. The assailants did not budge even after the victim repeatedly apologised and begged for mercy.
A horrific incident of violence has surfaced from a private engineering college at Bhimavaram in the West Godavari district of Andhra Pradesh. A video clip has gone viral in which a student can be seen mercilessly beaten by some students inside a hostel room. The student can be seen assaulted using sticks and he also sustained burn injuries.
The video shows the victim student, Ankit being brutally thrashed and assaulted even when he begged to be spared. The viral clip shows the victim apologising to the assaulters while being physically attacked. His shirt was also torn and in the later part of the video, he was also asked to strip off his shirt. They also burnt his hand and other parts with an iron box.
As per police officials, all five accused and the victim are residents of a private hostel and were studying Computer Science at SRKR Engineering College.
Based on the clip, it is suspected that the assaulters thrashed the victim using sticks and PVC pipes and also burnt him using an iron box. The reason for the assault is yet to be ascertained.
The victim Ankit has been admitted to the hospital for treatment of the injuries. He has sustained severe branding injuries on his hands and chest.
Police officials have started an investigation over the horrific incident and the college Principal including the management are being interrogated.