Anjali Was Teetotaller: Mother of Khanjawala Victim Refutes Nidhi's Claims
5 January, 2023 | Pranay Lad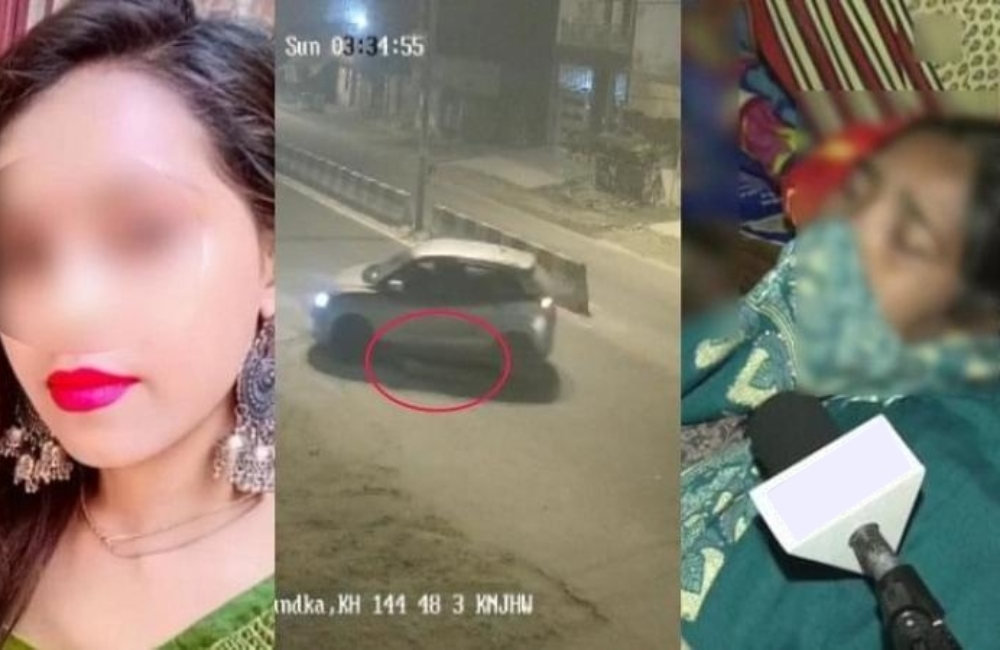 Anjali's autopsy report said there was "semi-digested food material" present in her abdomen at the time of her death.
The mother of Delhi girl Anjali, who died in the horrific hit-and-drag incident at Khanjawala on New Year's night, on Wednesday refuted the claims of the deceased's friend Nidhi saying her daughter never consumed alcohol.
Her response followed claims by Nidhi to the media on Tuesday that Anjali was drunk on the day of the incident. "She was in a drunken state but insisted on driving the two-wheeler. After being hit by the car, she came under the car and got dragged with it. I was scared and ran away and returned home, didn't tell anything to anyone. It is the fault of the girl who was driving in an inebriated state. I insisted to her so much that don't drive, I am conscious, let me drive. She didn't believe me and believed herself," Nidhi claimed on Tuesday.
Refuting the claim, Anjali's mother said, "I don't know Nidhi. I have never seen her. Anjali never used to drink. She never came home in an inebriated state. We don't buy what is Nidhi claiming."
She also questioned how Nidhi left the incident spot if she was, indeed, Anjali's friend. She termed the incident a "well thought-out conspiracy".
"Nidhi is saying all the wrong things. If Nidhi was my daughter's friend as she claims, why did she leave her alone? This is a well thought-out conspiracy. Nidhi might be involved in it. There should be a proper investigation into her claims," she said.
Anjali's autopsy report said there was "semi-digested food material" present in her abdomen at the time of her death.
However, to ascertain if she was in a drunken state at the time of the incident, her viscera has been preserved for chemical analysis.
The autopsy report further said that Anjali's back scraped off so badly as she held on to the car's axle and was dragged along that her ribs showed.
Meanwhile, Anjali's maternal uncle, Prem said he suspected Nidhi's involvement in her niece's death and demanded a CBI inquiry into the case.
"Nidhi and her family should have informed the police about the incident. Nidhi should be interrogated. She, too, is involved. We demand CBI inquiry in the case," he said.
Earlier on Wednesday, Nirbhaya's mother Asha Devi visited the family of the 20-year-old girl. Speaking to reporters, she said she did not support Nidhi's statement.
"I request authorities to investigate the case and support the family financially. A job should be given to a family member as soon as possible. I wouldn't level allegations against anyone but I do not support what that girl (Nidhi) has said," Asha Devi said.
Meanwhile, Special CP of Delhi Police Shalini Singh said an inquiry was underway and the police were looking into all aspects.
"The inquiry is underway. We are probing all angles. We will submit a report to the Ministry of Home Affairs," she said.
The 20-year-old was killed in the early hours of the New Year after her scooter was hit by a car driven by five men and she was reportedly dragged for 13 kilometres under the vehicle in outer Delhi's Sultanpuri.