Apple's major issue with Chinese iPhone factory
27 November, 2022 | Riya Girdhar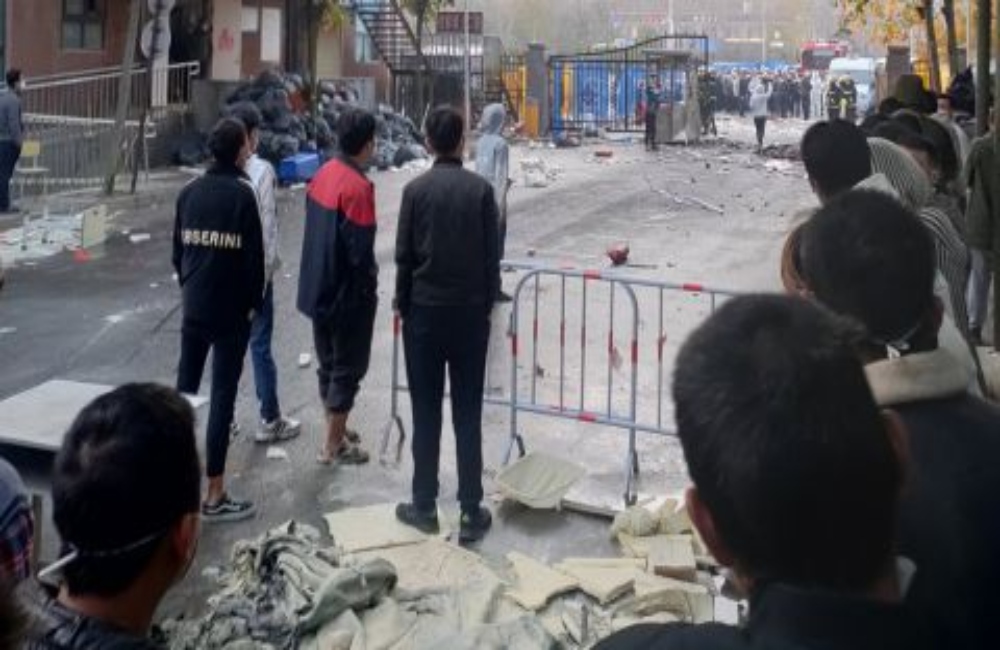 Analysts believe Foxconn, a prominent Apple supplier that controls the factory, will accelerate the pace of diversification away from China and toward nations such as India.
A violent employees' protest at the world's largest iPhone manufacturing in central China this week has further taxed Apple's already-strained supplies and highlighted how the country's rigorous zero-Covid policy is harming global technology corporations.
Workers fled the industrial campus in Zhengzhou, the capital of the central province of Henan, owing to Covid worries last month. In order to entice workers to return, incentives were provided.
Protests erupted last week, however, after freshly hired employees claimed that management had broken its pledges. Workers who argued with security agents dressed in biohazard suits were finally offered money to quit and go.
According to Daniel Ives, managing director of stock analysis at Wedbush Securities, Apple's protracted production halt at Foxconn's enormous facility in the central Chinese city of Zhengzhou is a "albatross."
"We estimate that every week of this closure and turmoil costs Apple around $1 billion in missed iPhone sales." "Roughly 5% of iPhone 14 sales are now likely off the table as a result of these severe Chinese shutdowns," he added.
Demand for iPhone 14 units was substantially greater than supply during the Black Friday holiday weekend, which might lead to serious shortages leading up to Christmas, according to Ives, who said that the Foxconn interruptions, which began in October, had been a huge "gut blow" to Apple this quarter.
Ives wrote in a message Friday that Black Friday retail checks revealed widespread iPhone shortages.
"Based on our investigation," he added, "we believe iPhone 14 Pro shortages have become significantly worse over the previous week, with very low inventories." "We believe many Apple Stores currently have iPhone 14 Pro shortages… of up to 25%-30% below average as the holiday season approaches."