AQUAFLUENCE: Launching a Centre for Water Sustainability in Mumbai
29 July, 2023 | Don Tomslee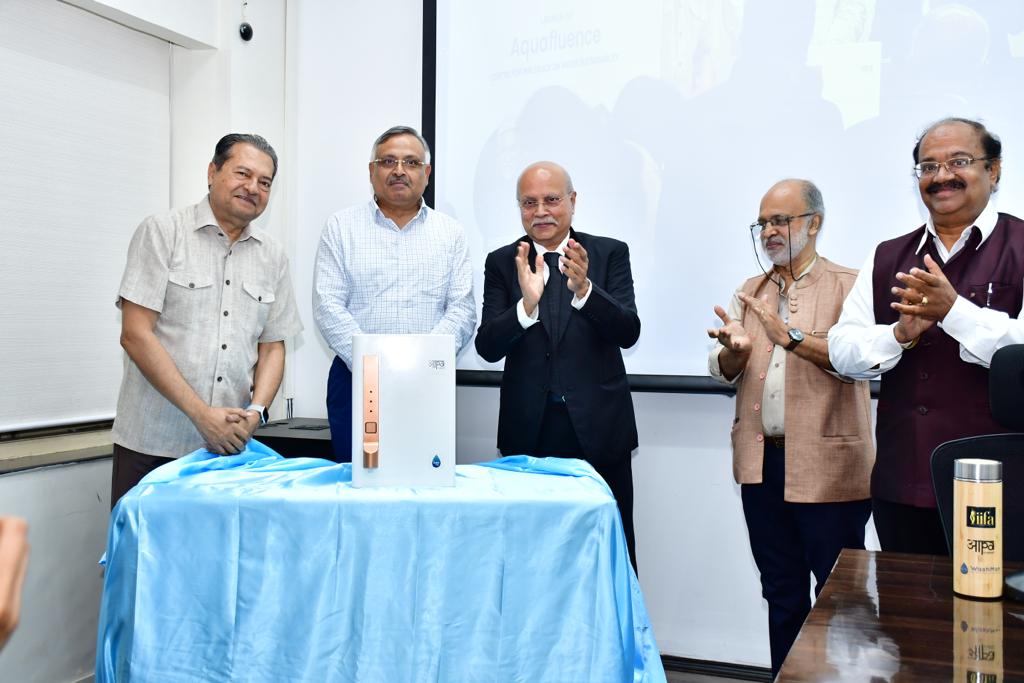 The objective of AQUAFLUENCE is to foster a cadre of water sustainability professionals and develop solutions for water challenges.
AquaKraft, in association with the prestigious Institute of Chemical Technology (ICT) in Mumbai, announced the inauguration of AQUAFLUENCE, a Center for Water Sustainability.
The launch event witnessed the presence of Hon'ble Shri Gajendra Singh Shekhawat ji, Minister for Jal Shakti, Government of India, and Gurudev Sri Sri Ravi Shankar ji, among other distinguished guests.
The objective of AQUAFLUENCE is to foster a cadre of water sustainability professionals and develop innovative solutions to tackle the diverse water challenges faced by the country. In his welcome address, Hon'ble Prof. (Dr.) Aniruddha Pandit, Vice Chancellor of ICT, reminisced about his father's early efforts in rainwater harvesting and emphasized the urgent need to address the impending water crisis.Minister Gajendra Singh Shekhawat ji commended the joint R&D initiative of ICT and AquaKraft, which combines academic and research excellence with AquaKraft's experience in sustainable drinking water and sanitation solutions across India.
He praised the innovation of AAPA – Water+ve, an energy-efficient home filtration system that disinfects water while retaining natural minerals.Gurudev Sri Sri Ravi Shankar ji, while appreciating AQUAFLUENCE's endeavor, shared the Art of Living's contributions in rejuvenating water bodies since 2007.
He stressed the importance of individual sensitivity and called for active participation from civil society alongside governmental efforts in water conservation.The launch event included a panel discussion on emerging trends in water sustainability, featuring renowned experts from various fields.
Additionally, two more programs were introduced: WASHMAN, an innovative car washing system using only one liter of water, and a partnership with Refillable, offering clean water dispensation through their three-wheelers on the move.
AquaKraft's AqVerium, the world's first digital water bank, presented AquaKredits – Water Credits to Art of Living's Jal Tara program and Bangalore International Airport Limited's water sustainability program, recognizing their impactful water conservation initiatives.
Dr. Subramanya Kusnur, Founder Chairman & CEO of AquaKraft Group Ventures, highlighted the need for a new generation of Water Sustainability influencers trained through AQUAFLUENCE to promote a culture of water sustainability across society. He emphasized the center's commitment to innovate sustainable living solutions.
The launch of AQUAFLUENCE marks a significant step towards water sustainability, bringing together academia, innovation, and corporate participation to address the pressing water challenges in the country.