AquaKraft's Jal Pe Charcha unveils a comprehensive water-saving initiative
5 June, 2022 | Pravina Srivastava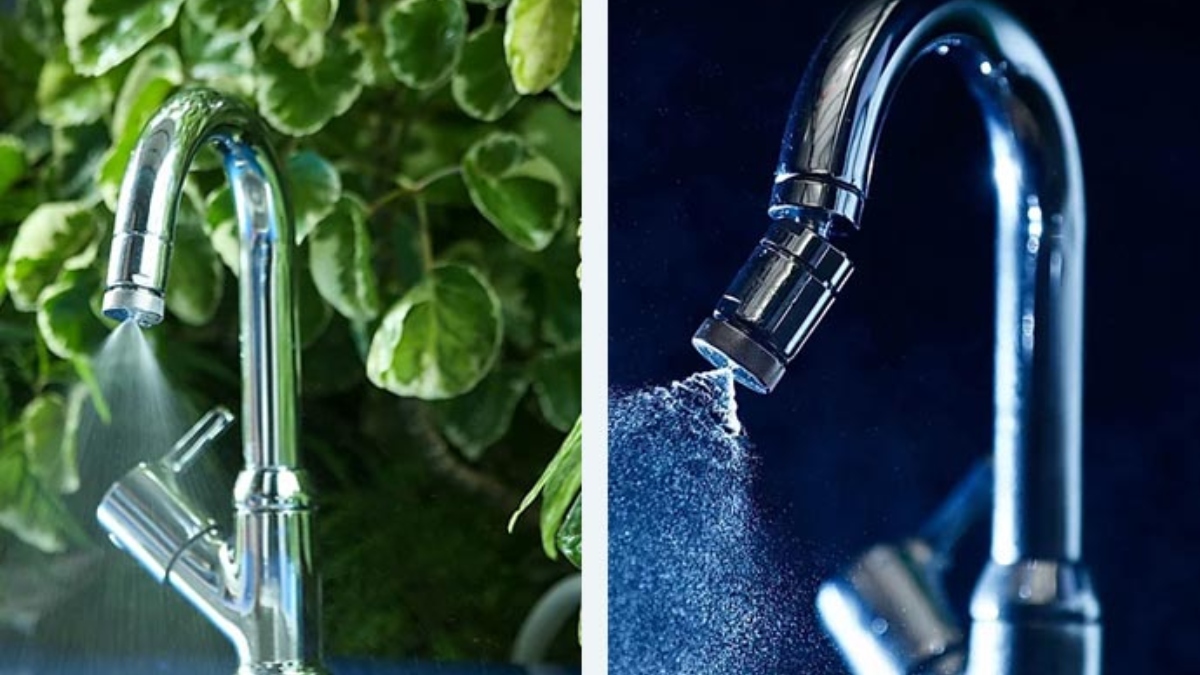 On the World Environment Day, AquaKraft Group Ventures, India's leading Sustainable Water Solutions Group announced a comprehensive water saving program under Jal Pe Charcha
Water is core to environment and saving, conserving & preserving it is key to sustainability. On the World Environment Day, AquaKraft Group Ventures, India's leading Sustainable Water Solutions Group announced a comprehensive water saving program under Jal Pe Charcha- a global influencer program aimed at bringing about Water positivity across communities & industry. To this effect, AquaKraft has entered into a strategic partnership with Earthfokus to provide comprehensive water saving solutions. Earthfokus manufactures water tap attachments by utilizing highest quality materials such as EcoBrass and save upto 90% of water.
For a limited period, consumers who purchase Earthfokus accessories from AquaKraft will get to open an account with AqVerium for free. AqVerium is the world's first digital water bank and largest registry for water saved, harvested and purified. 
Speaking on the occasion, Vinay Rao, Co-Founder of  AqVerium said, "Householders receive consumption targets every month. When they hit their targets, the water saved is converted into a verified water offset and entered into the bank's registry. The water offsets will eventually be minted as tokens, to be purchased by businesses looking to voluntarily offset their own consumption."
The average shower takes 60 liters of water. This is also the amount of water consumed in washing our hands 12 times a day on average. The market for Water Saving Shower Heads is over $1Bn worldwide and growing. In comparison, the market for water saving tap aerators is currently much smaller but projected to grow rapidly with increased awareness. Installing the Earthfokus tap accessory will help save up to 95% of the water in every hand wash cycle. 
"Earthfokus water savers exhibit exemplary design combined with fulfilling results to provide  a convenient, user-friendly and beneficial experience. Our water savers are also manufactured using the top quality and eco-friendly brass which also contributes to what we strive for. A greener planet. We are very delighted to partner with AquaKraft's Jal Pe Charcha, which is beyond advocacy and influences people to act consciously. This holds a lot of significance as it aligns with AquaKraft's philosophy of sustainability that they have been actively practicing across the entire water ecosystem for over a decade now." said Arun Subramanian, Managing Director, Earthfokus.
The ability to stick to a ceiling in consumption will help the utilities redistribute water to needy communities. AqVerium has created an economic model to incentivise judicious use of water and reduce water inefficiency worldwide.
"We've been using Earthfokus Water savers for over a year and we've had significant reductions in our water consumption, without hampering the user experience. We've saved close to 3 Crore litres annually and apart from water we also save a lot of energy associated with water consumption." Mr. Senthil Kumar, Maintenance Engineer, BIAL, Bengaluru Airport said about their experience.
India alone can save between 25-30 trillion liters of water per year if all homes and workplaces adopted water saving technologies. JAL PE CHARCHA invites home owners, builders, hotels and corporates to join the program and contribute their mite to making India Water Positive by 2030. To know more about water saving and monetization, please visit www.averium.com/deals.
"Every Drop of Water counts and every drop saved goes towards making the world water positive. We have been working with Earthfokus since the last 2 years and are very excited to roll out this comprehensive water saving program which is very simple and can be easily adapted by individual home owners, communities and industry. It is very heartening to note the Bengaluru International Airport Ltd., saved over 3 crore litres of not only water but also the related energy, which makes it a highly impactful and environment friendly initiative. AqVerium – Digital Water Bank will endeavour to store such saving and convert them into incentives or tokens leading to monetization of water savings ", said Dr Subramanya Kusnur, Founder Chairman & CEO, AquaKraft Group Ventures and Co-Founder, AqVerium.