India bowling coach Paras Mhambrey all praises for Arshdeep
26 October, 2022 | Pranay Lad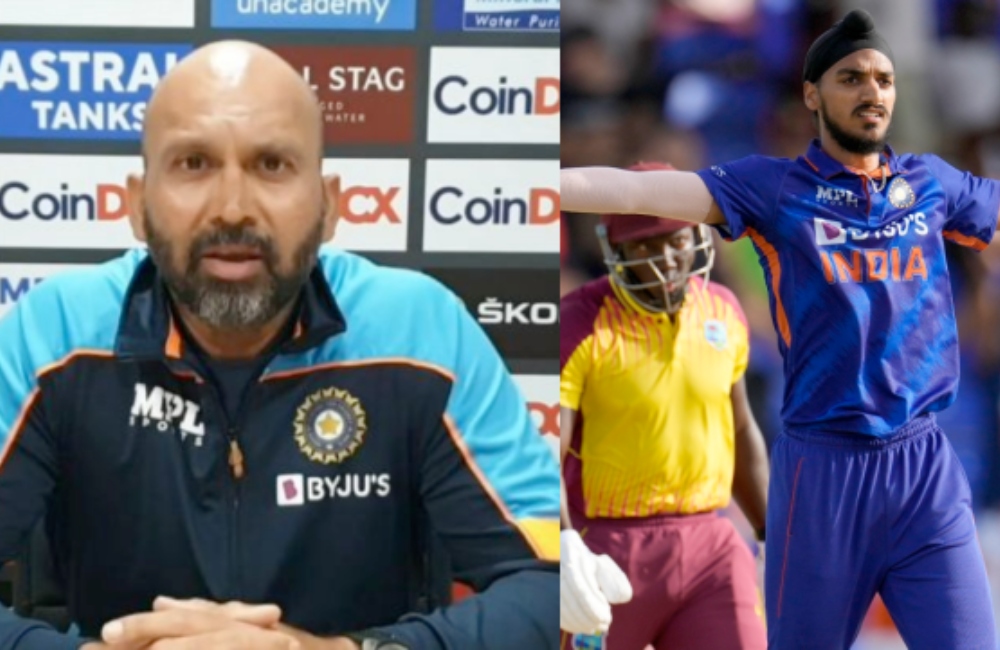 Paras Mhambrey, the head coach of India's bowling, praised Arshdeep Singh on Tuesday, calling his capacity for handling pressure "phenomenal."
Impressed with Arshdeep Singh's ability to handle the pressure, India's bowling coach Paras Mhambrey remarked the capability was phenomenal.
Arshdeep destroyed Pakistan's top order on Sunday at the storied Melbourne Cricket Ground by dismissing renowned players Mohammad Rizwan, Babar Azam, and Asif Ali (MCG). The World Cup rookie left-arm fast bowler finished with a final line of 3/32 as Pakistan managed to score a respectable total of 159/8.
"The one thing that, if we follow Arshdeep over a previous couple of years, sticks out about that youngster is his capacity to create pressure, in my opinion. He put in a lot of effort in the IPL and continues to put in a lot of work when he bowls (for India), such as the opening powerplay and the death overs "Mhambrey said at the press conference prior to the game.
"His ability to manage pressure is fantastic, and I am not at all shocked by the way he bowled in the first game given the poise and clarity of thought he has displayed. I believe there will be ups and downs in his career (against Pakistan). He has a bright future, and we have a lot of faith in him "he added.
Hardik Pandya, an all-around player, was lauded by Mhambrey for his key performance in the game against Pakistan. India appeared to be in no position to win the game after being reduced to 31/4 while attempting to reach a 160-run mark.
But the "Chasemaster" Virat Kohli, who put on a stunning 113-run partnership with Hardik Pandya, who also scored a critical 40 off 37 deliveries, got them back into the game.
Additionally, the Indian bowling coach affirmed that Hardik Pandya is well and won't be rested against the Netherlands. The Netherlands will play India in the next match, which is slated to take place at Sydney Cricket Ground on October 27.
"Hardik offers you that equilibrium and choice. He bowls those four overs for you. Hardik desires to participate in every game. Neither we nor anybody else is considering giving him a break.
Hardik made a significant knock. Although Virat won the game, Hardik also had a significant impact. He offers you a choice while using the bat and the ball. Pandya is in good health and can play against the Netherlands "said Mhambrey.
At the MCG, the veteran spinner Ravichandran Ashwin displayed excellent mental toughness in the last over to lead India to a four-wicket victory against Pakistan.
When asked what discussion the management had before sending Ashwin, Mhambrey responded, "It is the other way around."
"In regards to Ashwin, he is the one who informs us, "This is what I'm going to do." He just is, that's all. He displayed poise and foresight by really leaving that ball. Any other person at that point would have simply swung his bat, but that's Ashwin for you, Mhambrey added.