Big attack on freedom of expression: Filmmaker Ashoke Pandit on 'The Kerala Story' ban in West Bengal
9 May, 2023 | Vaishali Sharma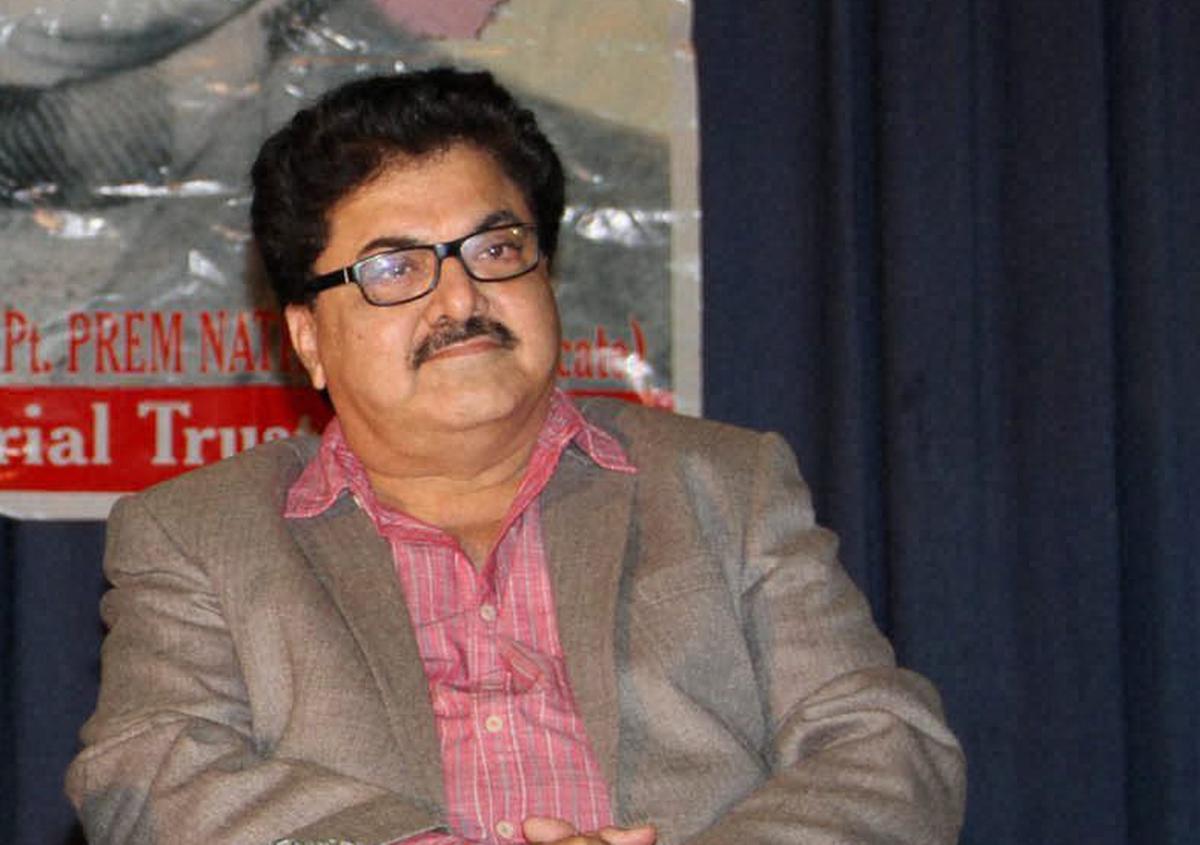 Filmmaker Ashoke Pandit called the West Bengal government's ban on 'The Kerala Story' a "big attack" on freedom of expression on Tuesday.
Filmmaker Ashoke Pandit called the West Bengal government's ban on 'The Kerala Story' a "big attack" on freedom of expression on Tuesday.
This comes just a day after West Bengal's Trinamool Congress government banned the film 'The Kerala Story,' citing "peacekeeping" and the avoidance of "hatred and violence" in the state.
Reacting sharply to the ban of the film, Pandit who is also the president of the Indian Film and Television Directors' Association told ANI, "I condemn the banning of the film The Kerala Story by the West Bengal government. It's a big attack on the freedom of expression of a filmmaker. It is sending the wrong signal to the entire country."
West Bengal was the first state to outlaw the film, which depicts the ordeal of three women who are trafficked to ISIS camps after marrying Muslims.
Even as the film has been made tax-free in BJP-ruled Madhya Pradesh and now Uttar Pradesh, the latter becoming the second state to do so, there is a continuing political outcry.
On the decision to ban the film, West Bengal Chief Minister Mamata Banerjee said, "It is to avoid any incident of hatred and violence, and maintain peace in the state."
Also raking up the 'Kashmir Files', a film on the alleged genocide of Kashmiri Pandits, which ran to packed houses despite evoking protests from the Opposition, the Bengal CM said, "What was 'The Kashmir Files'? It was meant purely to humiliate a particular section of society. What is 'The Kerala Story'? It is a distorted story."
The Chief Minister directed the state chief secretary to remove the movie from all theatres where it is being screened. Reacting to the ban, Vipul Amrutlal Shah, the producer of the film, said they will pursue legal options against the decision.
"If state government won't listen to us, we will explore legal avenues. However, whatever course we take will be based on legal advice," Shah told ANI on Monday.
The film, directed by Sudipto Sen and produced by Vipul Amrutlal Shah, drew harsh criticism from Kerala Chief Minister Pinarayi Vijayan, who called it "RSS propaganda."Shashi Tharoor, a Congress MP from Kerala, accused the filmmakers of "misrepresenting" Kerala.
Prime Minister Narendra Modi, who is campaigning for the BJP in poll-bound Karnataka, also weighed in on the controversy, accusing the Congress of siding with terrorists. The lead actors in 'The Kerala Story' are Adah Sharma, Yogita Bihani, Siddhi Idnani, and Sonia Balani.
The film sparked outrage after its trailer claimed that 32,000 women from Kerala had gone missing and joined the terrorist group ISIS. However, in response to public outrage, the contentious figure in the trailer was later removed.