Assam Chief Minister gets 2 am call from Shahrukh Khan
22 January, 2023 | Pragati Singh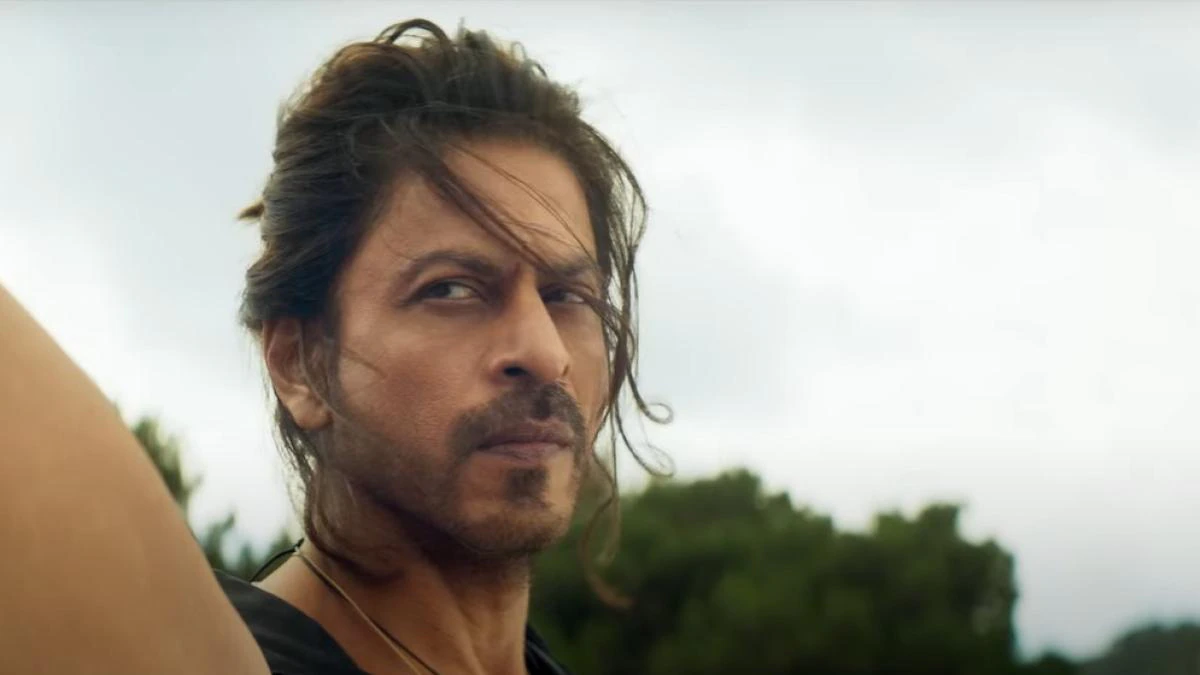 CM Sarma told SRK that the state govt would maintain law & order and guarantee that no such event occurred during the release of his film.
In the midst of a fierce controversy about the impending film 'Pathaan,' Assam Chief Minister Himanta Biswa Sarma stated on Sunday that Bollywood actor Shah Rukh Khan contacted him late at night and expressed worry about rumours of rallies in Guwahati by a rightwing organisation against the release of his film.
CM Sarma told SRK that the state government would maintain law and order and guarantee that no similar event occurred during the release of his film.
"Bollywood actor Shri @iamsrk called me and we talked today morning at 2 am. He expressed concern about an incident in Guwahati during the screening of his film," Himanta Biswa Sarma said in a tweet on Sunday. He promised that the state government will take action if any law-and-order violations were recorded.
"I assured him that it's the duty of the state govt to maintain law and order. we will enquire and ensure no such untoward incidents," he added.
"Action will be taken, if law and order is violated. So far, I have not received any complaints from the cinema hall owners or the makers of the film. If there's been any incident, Shah Rukh Khan, himself, should have called me up. If he does so, I will look into the matter," the Assam CM further said.
Notably on Friday, reacting to purported demonstrations by a rightwing organisation in Assam against the release of Shah Rukh Khan starrer 'Pathaan', Assam Chief Minister Himanta Biswa Sarma stated he doesn't know Shah Rukh Khan neither is he aware of the movie 'Pathaan'.
Sarma stated during a news conference on Saturday, "Who exactly is Shah Rukh Khan? Why should we be concerned? We already have a plethora of Shah Rukh Khans?"
Earlier on Friday, he suggested that people focus on the release of the Assamese film 'Dr Bezabaruah 2' instead.
"I have not heard about any movie by the name of 'Pathaan' and neither do I have any time for it," CM Sarma said.
"We should rather focus on watching the Assamese movie Dr. Bezbaruah part 2, which has been directed by Sanjive Narain," he added.
On Friday, some rightwingers allegedly surged into a cinema hall in Assam's Narengi, vandalising property and torching 'Pathaan' posters. Previously, on January 5, members of the same rightwing organisation reportedly caused a commotion at Alpha One Mall in Ahmedabad's Vastrapur, destroying property and pulling down movie posters.
'Pathaan' has been mired in controversy ever since Madhya Pradesh Home Minister Narottam Mishra objected to one of its songs — 'Besharam Rang'. Mishra had said, "The costumes in the song, at first glance, are objectionable. It is clear that the song of the film 'Pathaan' has been shot with a dirty mindset."
'Pathaan,' directed by Siddharth Anand and starring Shah Rukh Khan, Deepika Padukone, and John Abraham, is set to hit theatres on January 25.
Also Read: West Bengal: Police lathi-charge ISF demonstrators in Kolkata