Assam Flood: Death Toll Rises To 139 as five more people lost their lives
29 June, 2022 | Pravina Srivastava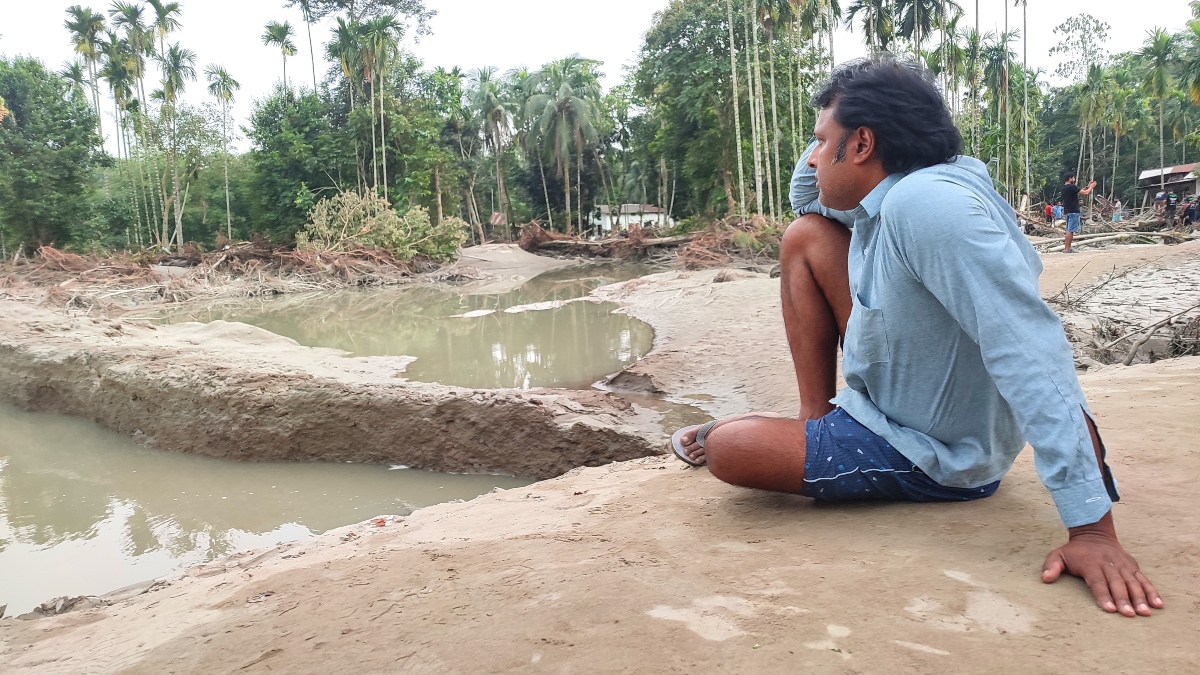 Death Toll Rises To 139 as five more people have died, leaving 24.92 lakh people in a state that is under water
After suffering a severe loss, Assam's Silchar is now seeing some comfort as the water level is gradually dropping. According to reports, the flood of 2022 has been much more terrible than the flood of 1999 since it has shattered all previous records.
According to the data from Tuesday, five more people have died, leaving 24.92 lakh people in a state that is under water. With these fatalities, the death toll from this year's flood has reached 139.
Visuals of floating dead bodies, animals, and birds have gone viral. Without a way out, they ran out of food and drinking water.
But there have been flood relief operations carried out by the IAF and NDRF. Helicopters from the Indian Air Force are dropping food, water, and other necessities over the town.
Despite their best efforts, the crew had trouble getting to several places because of the fast-moving water and small channels.
According to NDRF, the biggest problem is that there isn't enough water in certain places, and another problem is that our boats are getting destroyed in some places where there is too much water because of the presence of certain objects. Water is currently the most essential necessity.
Meanwhile, over the last two days, some local NGOs have emerged in support to provide food and water to their community. Numerous national NGOs and their teams also showed up in solidarity of Assam. In order to assist the NDRF in dispersing the necessities, Harteerath Singh Ahluwalia travelled to Silchar with this team and brought food and water.
In response to the tragedy, two young women from Barak Valley started constructing life jackets out of used plastic bottles.
Meanwhile, the studies state that on average, floods cause the State to lose Rs 200 crore every year.
Floods this year affected 8,45,434 agricultural households in 9,178 communities around the state, destroying 85,514 hectares of paddy. 29 areas each suffered the biggest damage to the agricultural sector in this year's floods, according to sources in the Agriculture Department.
In order to offer rice seedlings for planting 19,580 hectares of land, the department has created a proposal to establish a 1958-hectare community nursery under the RKVY. A little over 50,000 farmers will benefit. The department has planned a community nursery under the RKVY (Rashtriya Krishi Vikash Yojana) and a few other programmes to provide relief to the impacted farmers. For this nursery, the department has set aside Rs 9.20 crore.