"Assam Rifles seized drugs worth over Rs 4,200 crore in the past four years": DG PC Nair
2 September, 2023 | Srishti Ruchandani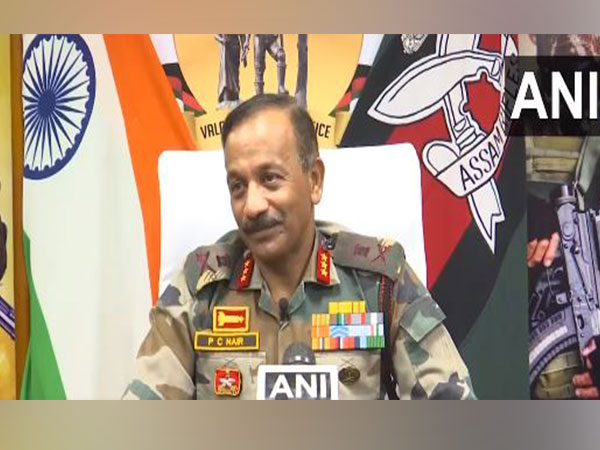 The DG further said that this year the Assam Rifles have seized drugs worth Rs 1,135 crore.
Director General of Assam Rifles PC Nair said that Assam Rifles in the past four years has seized drugs valued at over Rs 4,200 crore in the international market. In an interview with ANI, the DG said, "Apart from guarding the border, the Assam Rifles has continued its operations against illegal drugs and illegal weapons and has seized drugs worth Rs 4,267 crore in the last four years."
"We have a lot of success in catching contraband. In 2020, we seized illegal drugs worth Rs 875 crore, in 2021 drugs worth Rs 1,402 crore were seized, and drugs worth Rs 855 crore were seized in the year 2022. There is little difference between 2021 and 2022 might be because of fighting that was happening on Indo-Myanmar border where the Myanmar army was fighting against PDF (People's Defense Force), CNA and because of that drugs, contrabands was reduced," he added.

The DG further said that this year the Assam Rifles have seized drugs worth Rs 1,135 crore.
The Director General of Assam Rifles further said, "There are a large number of modern weapons and equipment that have also been procured – thermal imager, night vision devices, bulletproof jackets, light bulletproof helmets, drones, mine protection vehicles, non-lethal weapons etc."

"All these have been procured in the last 2-3 years," Nair said further.
Talking about the women soldier participation in Assam Rifles, the DG Assam Rifles said, "Our 45 women soldiers are currently in UN missions in Sudan and Congo. Our two battalions are in Jammu and Kashmir. Mahila soldiers are doing phenomenal jobs. After their deployment, many changes have taken place at J&K in the context of infiltration."