At least 8 injured as 6.4, 5.8 magnitude earthquakes rattle Turkey
21 February, 2023 | Pragati Singh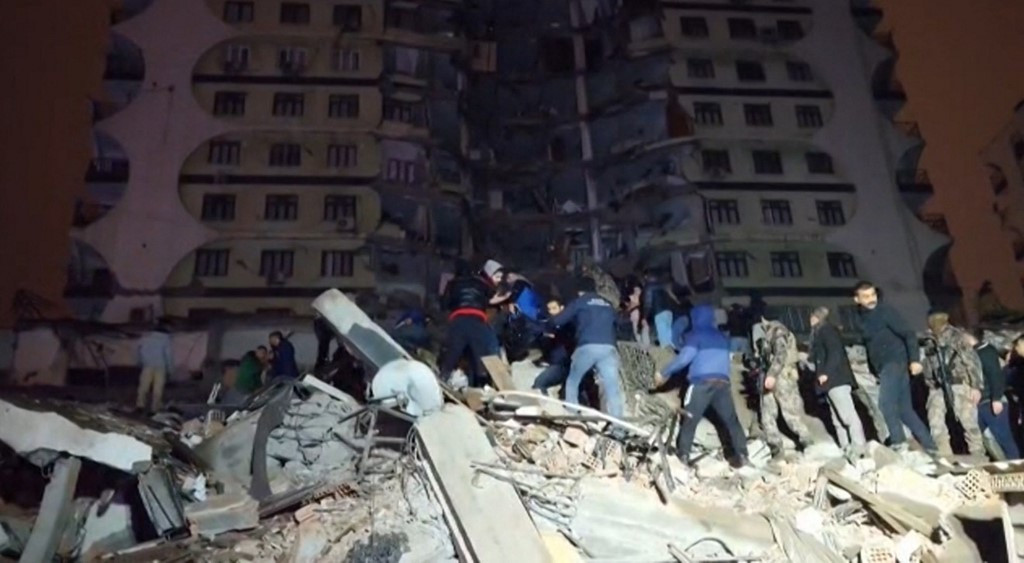 The quakes with a magnitude of 6.4 occurred at around 20.04 pm.
According to Anadolu Agency, Turkish Vice President Fuat Oktay, at least eight people were injured as two earthquakes rattled Turkey's southernmost Hatay province on Monday, just two weeks after huge quakes struck the region.
According to Turkey's Anadolu Agency, citing the Disaster and Emergency Management Presidency (AFAD), one of the quakes with a magnitude of 6.4 occurred at around 20.04 pm, local time (1704GMT) in the Defence district of Hatay, while the other quake with a magnitude of 5.8 struck the country three minutes later, with its epicentre in Hatay's Samandag province. AFAD issued warnings encouraging inhabitants to avoid coastal areas as a precaution against the likelihood of a 50-centimetre rise in sea level (1.6 feet).
Turkish Vice President Fuat Oktay urged residents in the region to avoid damaged properties as authorities surveyed the damage. Turkey is still reeling after the loss of at least 41,000 lives and another earthquake, according to the agency.
Authorities claim that millions of people who survived the earthquake require humanitarian assistance, with many survivors left homeless in near-freezing winter weather. Rescues are becoming increasingly rare. Previously, Turkey's disaster agency announced the completion of rescue efforts in eight of ten regions, nearly two weeks after a major earthquake killed tens of thousands of people.