Atiq Ahmed Killing: NewsX accesses copy of FIR against the 3 shooters
16 April, 2023 | Vaishali Sharma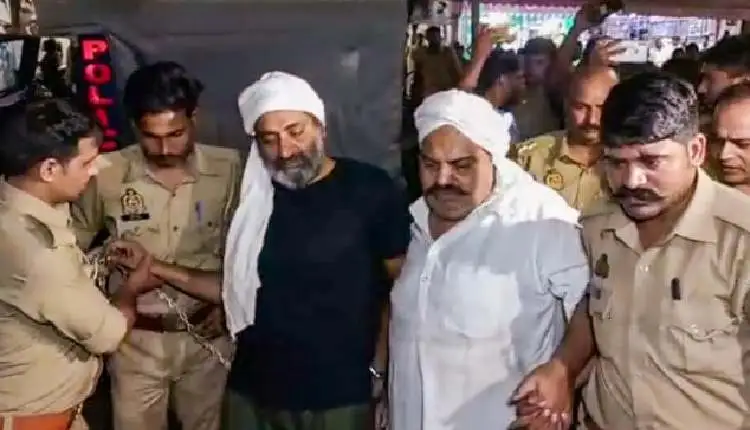 Copy of FIR against the shooters of Atiq Ahmed and details of the weapon used for the crime were accessed by NewsX. The FIR names the 3 shooters as Lovlesh, Sunny and Arun Maurya.
An FIR naming the three assassins of gangster-turned-politician Atiq Ahmed has been lodged, a copy of which was accessed by NewsX. The three shooters who posed as journalists were named Lovlesh Tiwari (resident of Banda), Sunny (resident of Kasganj), and Arun Maurya (resident of Hamirpur) and were small-time criminals with cases filed against them.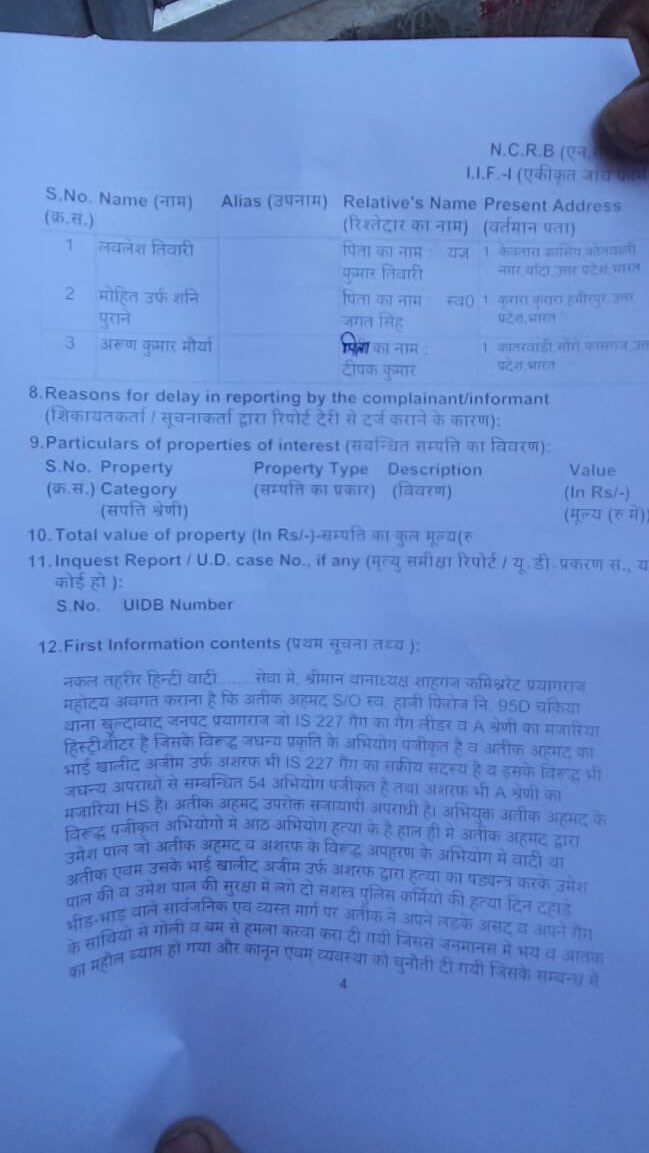 NewsX sources also revealed that the pistol used for the murder of the two brothers was a Turkey-made Zigana pistol and was brought to India from Pakistan via drone. It was further revealed that the pistol cost ₹4 lakhs and was reportedly used in the murder of Punjabi singer Siddhu Moosewala.
Atiq Ahmed was shot dead in Prayagraj on Saturday while being taken for a medical procedure. The incident was caught on camera where the accused in the Raju Pal murder case was shot dead along with his brother Ashraf Ahmed from close range.
This comes days after Atiq's son Asad was killed in an encounter with the police in Jhansi. DGP Uttar Pradesh RK Vishwakarma was called by the CM along with the morning report. The top cop will also be briefing the CM about the situation of all the districts of the state. DGP DGP reached CM's residence after getting the report of the whole matter.
Reportedly, Atiq's wife Shaista Parveen will also surrender today. The police are also closing in on Guddu Muslim, Atiq Ahmed's aide.
Earlier, sources told NewsX that Atiq's ISI handler had conspired to kill Atiq and Ashraf to prevent him from revealing the ISI connection. The probe revealed that the shooter followed Atiq for 3 days and came close to him several times, sources added.
According to sources, the shooters were given ₹3 crores to carry out the killing of the two gangsters and an investigation is now going on to find the motive behind the crime.
On Sunday, the Uttar Pradesh government enacted Section 144 in all of the state's districts.
Shortly after mafia-turned-politician Atiq Ahmed and his brother Ashraf were killed in Prayagraj, former Uttar Pradesh chief minister and Samajwadi Party head Akhilesh Yadav and BSP chief Mayawati hit out at Yogi government alleging depletion of law and order in the state.