Australia, NZ announces USD 11 million in aid for Turkey and Syria
7 February, 2023 | Pragati Singh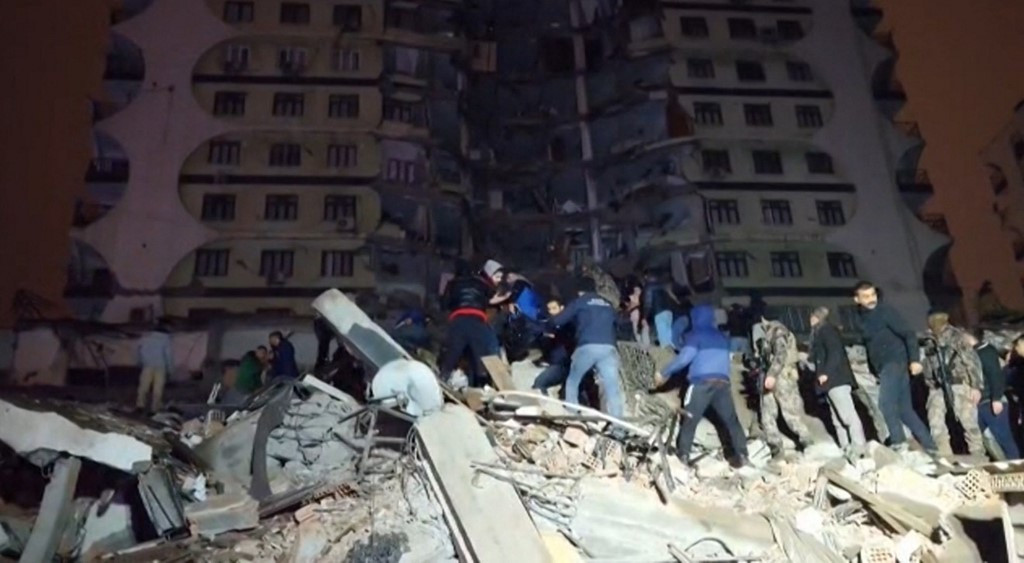 Announcement of USD 11 million in relief for earthquake-stricken Turkey and Syria was made on Monday by Australian PM.
The announcement of USD 11 million in relief for earthquake-stricken Turkey and Syria was made on Monday by Australian Prime Minister Anthony Albanese and New Zealand Prime Minister Chris Hipkins, according to CNN. A total of USD 11.5 million was pledged by both leaders as relief for those affected by the terrible earthquake.
Tuesday in Canberra, Albanese announced that the nation would first donate USD 10 million in help to the Red Cross, Red Crescent, and other humanitarian organisations. "Australia's assistance will target those in greatest need," he said.
Hipkins, who is currently on his first state visit to Australia, reportedly announced that Wellington would give USD 1.5 million, according to CNN.
Nanaia Mahuta, the foreign minister of New Zealand, stated in a statement that the "humanitarian contribution will support teams from the Turkish Red Crescent and Syrian Arab Red Crescent to deliver essential relief items such as food supplies, tents and blankets, and provide lifesaving medical assistance and psychological support."
According to officials and agencies, a magnitude 7.8 earthquake that slammed Turkey and Syria early on Monday has resulted in more than 4,300 fatalities and thousands more injuries. A massive magnitude 7.8 earthquake that shook Turkey and Syria early on Monday has been verified to have killed at least 4,372.
According to Yunus Sezer, Turkey's chief of disaster services, the death toll in Turkey increased to 2,921 as of Tuesday morning. 15 834 injuries in all have been documented, according to Sezer, who spoke during a news conference in Ankara.
At six am local time, Sezer promised to give a more thorough update (10 pm ET). Officials have documented 3,531 injuries and 1,451 fatalities in Syria. Relief organisations are especially concerned about northwestern Syria, where more than 4 million people were already depending on humanitarian aid, while thousands of structures have collapsed in both nations.
According to the US Geological Survey, the earthquake, one of the biggest to hit the area in more than 100 years, struck 24.1 kilometres (14.9 miles) beneath the surface of Turkey's Gaziantep province, 23 kilometres (14.2 miles) east of Nurdagi.
The 7.8 magnitude earthquake that rocked southern Turkey on Monday morning local time has been followed by at least 100 aftershocks measuring 4.0 or more, according to the United States Geological Survey.
The aftershocks tend to become less frequent and stronger as time passes since the initial earthquake.
5.0 to 6.0-plus aftershocks, however, are still expected to happen and pose a threat of further harm to any structures already damaged by the initial earthquake. Rescue workers and survivors are continuously put in danger because of this.
The fault zone that ruptured in southern Turkey is more than 300 kilometres (186 miles) long, oriented from southwest to northeast, and extending from the Syrian border up through the province of Malatya.
According to the United Nations, millions of people in northwest Syria, especially women and children, were already in "dire need" of humanitarian assistance prior to the catastrophe because of a severe winter and a cholera outbreak. According to the UN organisation for refugees, Turkey has taken in roughly 3.5 million Syrian refugees in recent years, many of whom are now living in areas ravaged by the earthquake, according to the Washington Post.
The Turkish Red Crescent's president, Kerem Kinik, tweeted that more blood is being sent to the earthquake area. According to state media, at than 14,000 persons suffered injuries. The group stated that it had delivered 77 catering vans, about 2,000 tents, and more than 25,000 blankets in addition to five mobile kitchens.