Awantipora encounter: 4 terrorists, including Hizbul Mujahideen commander Riyaz Naikoo, killed; operation still underway
6 May, 2020 | Priyanka Sharma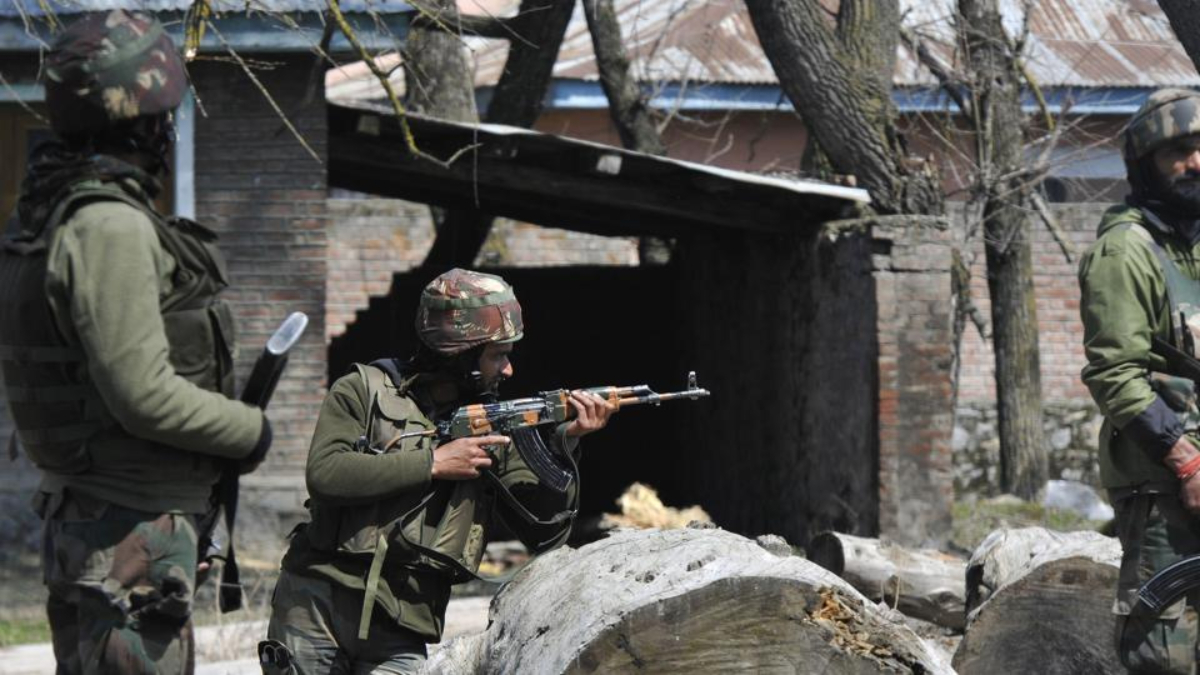 Indian Army has confirmed that 4 terrorists have been killed in an encounter underway in Jammu & Kashmir's Awantipora. Although they refrained from releasing names, one of the terrorist killed in t...
After the Handwara encounter, tensions in Jammu & Kashmir have escalated with encounters between terrorists and security forces. In an encounter that started at Jammu & Kashmir's Awantipora district on the wee hours of Wednesday and is still underway, four terrorists has been killed. Hizbul Mujahideen commander and top leader Riyaz Naikoo, who had a bounty of Rs 15 lakh on his head, has also been killed in the encounter at Awantipura's Beighpora area. Along with Riyaz Naikoo, two more terrorists have been shot down at Beighpora. While the remaining two terrorists were eliminated by the security forces early morning at Awantipora's Sharshali Khrew area.
Indian Army Spokesperson Colonel Aman Anand has confirmed that 4 terrorists have been killed by the security forces in last 24 hours. Of them, two have been killed in an operation in Beighpora area of Jammu & Kashmir's Pulwama. Colonel Aman Anand refrained from releasing the names of the terrorists but assured that their weapons have been recovered.
Civilians from about 12-15 houses have been evacuated and the mobile internet services in the Kashmir Valley have been snapped temporarily as a precautionary measure. Earlier in the day, Jammu & Kashmir police said that a third operation was launched last night in Awantipora after receiving a specific input. The encounter might continue throughout the day till they clear the target area. Senior officers are monitoring the situation since last night.
Two terrorists have been killed by security forces in an operation in Pulwama's Beighpora. This make four terrorists killed by us in 24 hours. The names of the terrorists are not being released. Weapons have been recovered: Colonel Aman Anand, Indian Army Spokesperson (File pic) pic.twitter.com/XByuvE7uuT

— ANI (@ANI) May 6, 2020
Also Read: lockdown 3.0: Centre hikes excise duty on petrol by Rs 10 per litre, diesel by Rs 13
#UPDATE Joint troops recovered bodies of 2 terrorists, among them one has been identified as Hizbul Commander Riyaz Naikoo. Search continues. Heavy stone pelting going on: Central Reserve Police Force https://t.co/FX4nWrkyl4

— ANI (@ANI) May 6, 2020
Also Read: Massive fire breaks out at UAE residential tower
#UPDATE Contact established in the third operation in Beighpor area of Awantipora. Top terrorist commander is trapped. Exchange of fire on: Jammu & Kashmir Police https://t.co/VoY2F95Rel

— ANI (@ANI) May 6, 2020
Also Read: Telangana CM KCR extends lockdown till May 29, liquor shops to be opened in all zones
An exchange of gunfire was also seen earlier on Monday after militants opened fire at a checkpoint in Jammu & Kashmir's Kupwara district. As a result, three CRPF personnel and a 14-year-old civilian lost their lives. Tensions in Jammu and Kashmir escalated after an encounter in Handwara district on Sunday in which four army personnel and one police officer died. These included the commanding officer of 21 Rashtriya Rifles Unit Colonel Ashutosh Sharma, Major Anuj Sood, Naik Rajesh and Lance Naik Dinesh. The five personnel were laid to rest with state honours on Monday.