Modi speaks of Lord Ram's 'Sankalp Shakti'
23 October, 2022 | Pravina Srivastava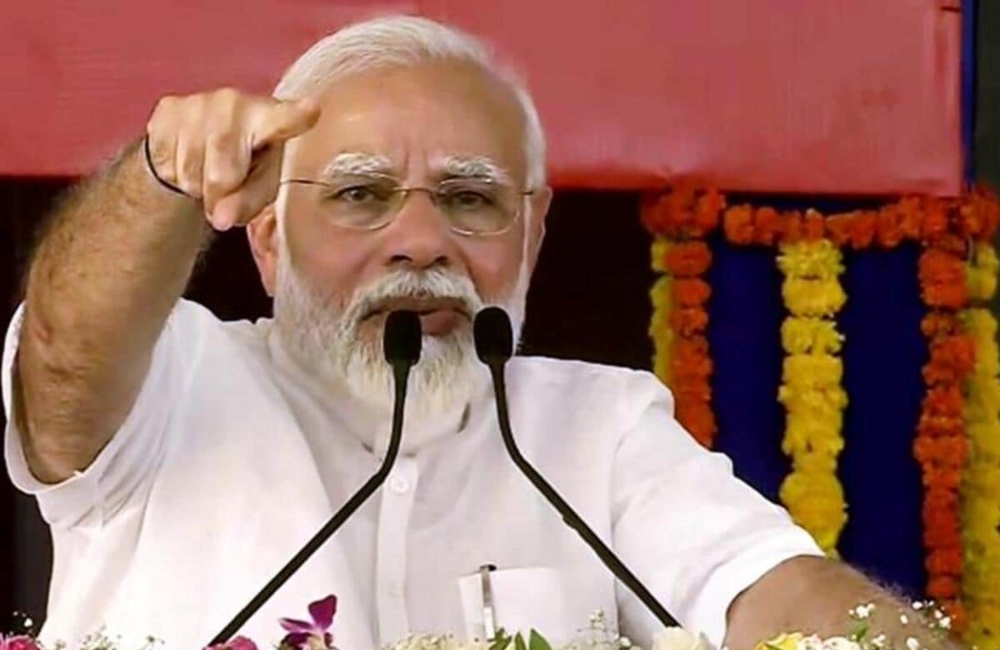 Prime Minister Narendra Modi stated that the notion of "Sabka Saath Sabka Vikas" was inspired by the principles and reign of Lord Ram
During his address, Prime Minister Narendra Modi stated that the notion of "Sabka Saath Sabka Vikas" was inspired by the principles and reign of Lord Ram. Modi is now in Ayodhya for the Deepotsav festivities.
On the eve of Diwali Prime Minister performed Rajyabhishek of the symbolic Bhagwan Shree Ram.
PM Modi in his speech stated, "This wonderful fortune can only be attained by the grace of Lord Ram thanks to Shri Ramlala's "Darshan" and subsequent "Rajyabhishek" of King Ram. The principles and values of Lord Rama get ingrained in us when Shri Ram is sanctified. Sabka Saath Sabka Vikas is inspired by Lord Ram since he brought everyone along and didn't leave anyone behind."
Prime Minister said that the nation developed the "Kartavya Path" in order to honour Lord Shri Ram's leadership and shape India's identity on the international stage based on his "Kartavya Bal" teachings.
He further added "Lord Rama is also named as Maryada Purushottam. Maryada encourages us to respect others and ourselves. Maryada is the one which makes us realise our obligation. Ram does not abandon anyone. Ram doesn't avert his gaze from his obligations. Ram, then, represents the mindset of India, which holds that our obligations make our rights obvious. The timing of this Deepawali coincides with our 75th anniversary of independence. Lord Ram's "Sankalp Shakti" would lead India to unprecedented heights."
Prime Minister arrives Ayodhya today to participate in the Deepotsav festivities. Uttar Pradesh Chief Minister Yogi Adityanath and governor Anandiben Patel greeted him.