Bajrang Dal to stage nationwide protest against "designs of jihadist elements" on Jan 17, 18
16 January, 2023 | Pragati Singh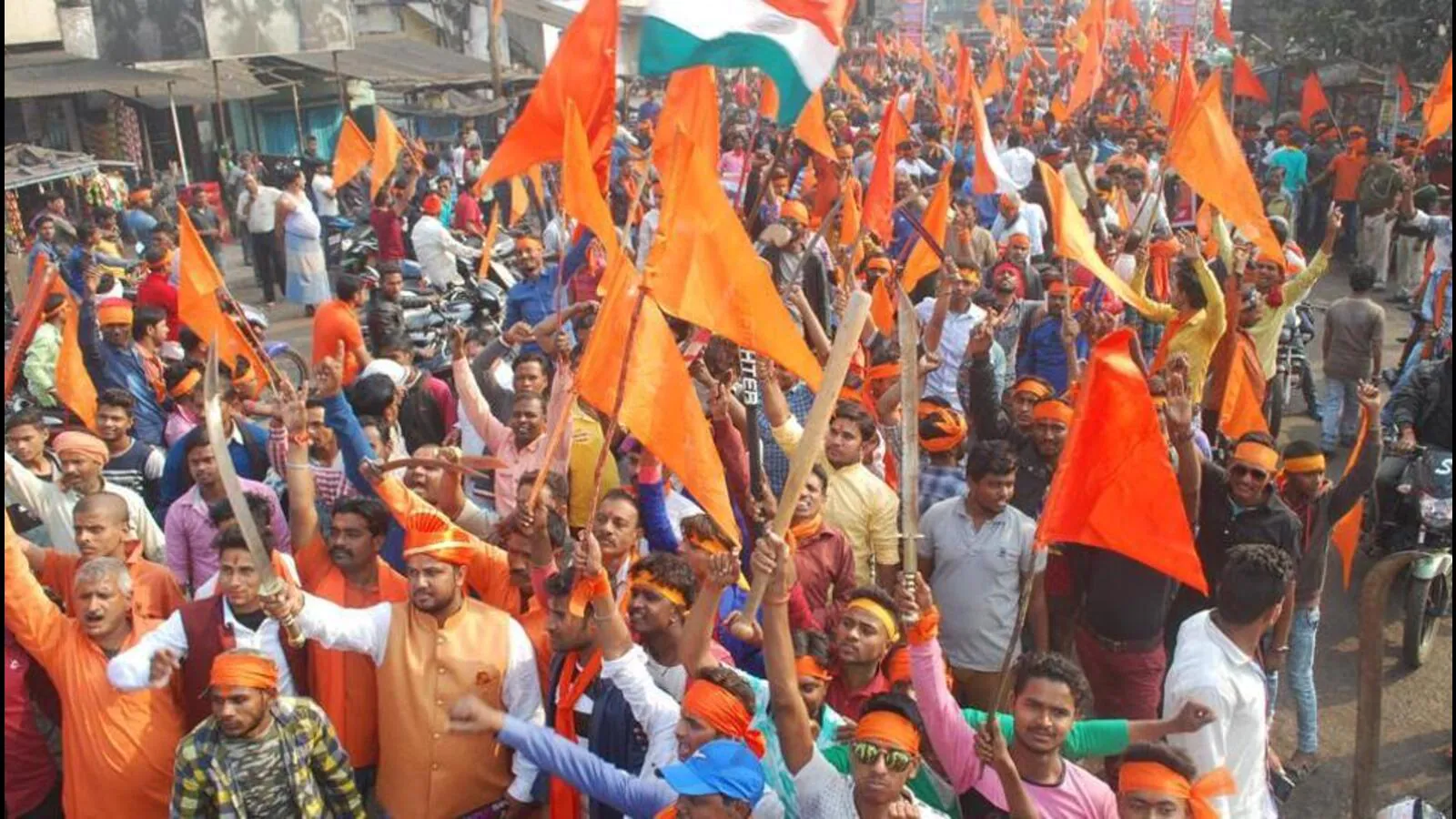 On January 17-18, the Bajrang Dal will stage a demonstration across the country and send a memorandum to President Droupadi Murmu via district judges requesting him to "neutralize the jihadis...
On January 17-18, the Bajrang Dal will stage a demonstration across the country and send a memorandum to President Droupadi Murmu via district judges requesting him to "neutralize the jihadist designs on Bharat."
Union Joint General Secretary of Vishwa Hindu Parishad (VHP) Dr Surendra Jain said, "Now the jihadi rabidity has become a countrywide challenge to nationalists." "On January 17 and 18, 2023, Bajrang Dal will protest at district centres across the country and submit a memorandum for President through the District Magistrates, in which a nationwide plan will be presented to neutralise the rabid jihadist designs on Bharat. Such stringent action should be taken against the attackers and the leaders who instigated them so that any such anti-national lunatic and lone wolf anywhere would be compelled to think 10 times before treading this radical path," he added.
VHP further said that the Jihadi lunatics are busy targeting Hindu organizations and Hindu society to create terror.
Dr Jain said, "Perhaps they want to recreate and replicate 1946. They must know that this is not the Hindu society of 1946. If nationalist youth are forced to react, it will prove formidable and make the jihadists lose their steam for all times to come."
Dr Jain said the latest incident is from the Karimganj district of Assam, where a 16-year-old worker of Bajrang Dal was murdered by a knife-wielding mob at Lovirpua in Karimganj.
"His only fault was that he was a Bajrang Dal Karyakarta and at that time he was returning from a Bajrang Dal camp. This is not an isolated incident. In the last two years, nine Karyakartas of Bajrang Dal have been killed and 32 attacked by jihadists," he said.
"The Karyakartas of the nationalist youth organization Bajrang Dal having acted within constitutional norms, have expressed their righteous anger by protesting and giving a memorandum democratically. It seems that the Jihadi lunatics consider it a manifestation of weakness on the part of the Bajrang Dal to live and act within constitutional and democratic norms. If the nationalist youths are forced to make a move in reaction, then the responsibility will be entirely on those Mullahs, clerics and fundamentalist leaders whose poisonous inflammatory speeches and Jihad calls have been fueling this frenzy," he added.
He said, "After the Students' Islamic Movement of India (SIMI) was banned, its indoctrinated cadres started working in the name of Popular Front of India (PFI). Now after the ban on PFI, they are busy spreading their terrorist activities by using other names like Citizen Forum, etc. Their main motivational force is the Jihadi ideology/worldview that despises refinement and celebrates greed, exclusivism and the lowest nature of man and promises global domination. To stop this, there is a need to create nationwide public opinion and take strict effective steps."
Dr Jain further said that the jihadis have adopted a new strategy to attack Hindu leaders.
"For this purpose, they recruit indoctrinated Madrasa-pass-out minors and also minors trained in goat-butchering as they are already devoid of any sense of humanism but filled with cruelty and hatred. Therefore, there is a need to make a permanent provision in the Juvenile Act for punishing such crime-perpetrating so-called 'minors' as 'adults'."
VHP also cautioned the Hindu society regarding the war against Hindus and the country by the Jihadis.
"Vishva Hindu Parishad advises Muslim leaders and clerics that the path of Jihad is the path of suicide. It leads to destruction, not development. They should bring that change in their leaders and systems which can show them the path of peaceful coexistence. People should be taught to be at peace with themselves. They should learn from the experience of neighbouring countries. The possible reaction of the peace-loving Hindu society should not be invited. We all should find a way of peaceful co-existence together. This will be in their interest," Dr Jain said.