Remembering Bappi Lahiri on his Birth Anniversary
27 November, 2022 | Pranay Lad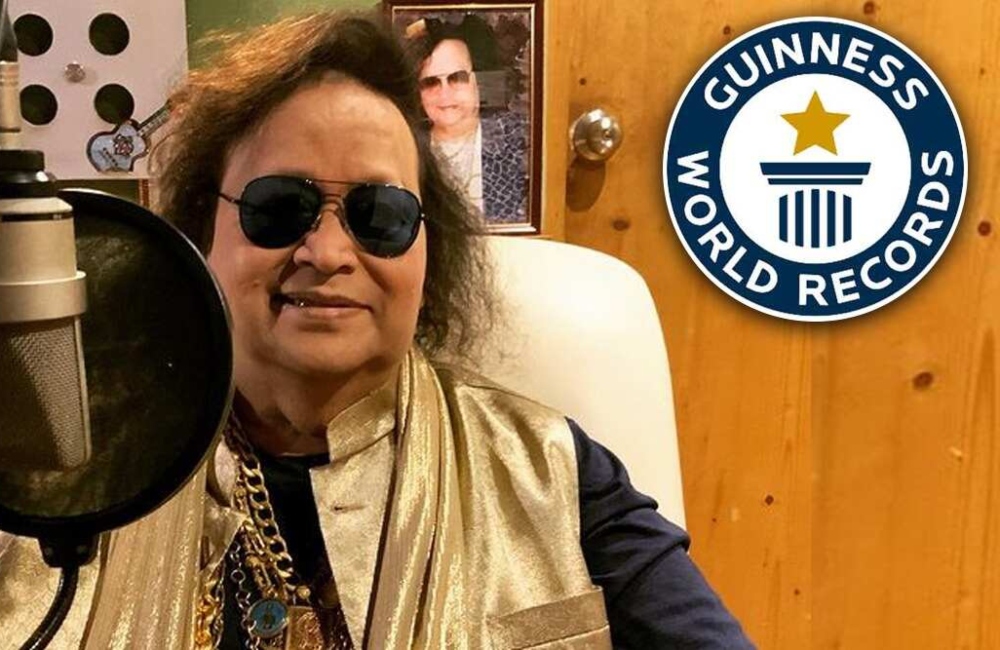 Bappi Lahiri, popularly alluded to as the "Disco King" of the Indian music business, left his mark on the music world and will always hold a special place in our hearts.
Let's go through the highlights of his illustrious life in honour of the anniversary of his birth. The evergreen persona's possession of a Guinness World record is a little-known fact! Over 9,000 songs were produced by Bappi Da, as he was affectionately known when he was active in the business. He also happens to be born in 1986.
Bappi Da achieved a record of 180 songs in 33 films in 1986, earning him a spot in the Guinness Book of World Records!
In fact, his well-known song "Jimmy Jimmy Aa Jaa" holds the record for having been subtitled in most languages, 45.
Most recently, the song was adopted as the nation of China's new national anthem to oppose Covid lockdowns.
On TikTok and other social media sites, several videos of Chinese people experiencing lockdowns utilising Bappi Da's music to vent their rage and fury over the nation's strict zero-COVID policy went viral.
His involvement in politics is another little-known detail about him. On January 31, 2014, Bappi Da joined the Bharatiya Janata Party (BJP) in the presence of Rajnath Singh, the party's national president at the time, in order to run for the 2014 Lok Sabha election. The musician ran as a BJP candidate from Srerampur (a Lok Sabha seat) in 2014, however, he was defeated by All India Trinamool Congress candidate Kalyan Banerjee.
He was a member of a family with a long history in classical music when he was born on November 27, 1952, as Alokesh Lahiri in Jalpaiguri, West Bengal. His mother, Banshori Lahiri, was a musician-singer who was skilled in both classical music and Shyama Sangeet, while his father, Aparesh Lahiri, was a well-known Bengali vocalist. Their only kid was him.
Bappi Da began playing the tabla at the young age of three and continued to master more instruments, including the saxophone and guitar. Bappi Da's parents and famed Indian singer Kishore Kumar had a significant role in fostering music's importance in his life.
He was originally trained by his parents, then at the age of 19, he got his big break in the Bengali movie "Daadu" (1972). He wrote the music for his debut Hindi film, Nanha Shikari (1973), and Mukesh sang his first Hindi tune, "Tu Hi Mera Chanda."
Late in 2016, Bappi Da provided the Hindi dub of Disney's 3D animated fantasy adventure movie "Moana" with the voice of Tamatoa. He also wrote and performed "Shona," the Hindi translation of "Shiny," for the movie. He has never dub for an animated character before. He received the Filmfare Lifetime Achievement Award at the 63rd Filmfare Awards.