BBC journalist beaten, handcuffed, held by Chinese authorities
28 November, 2022 | Pravina Srivastava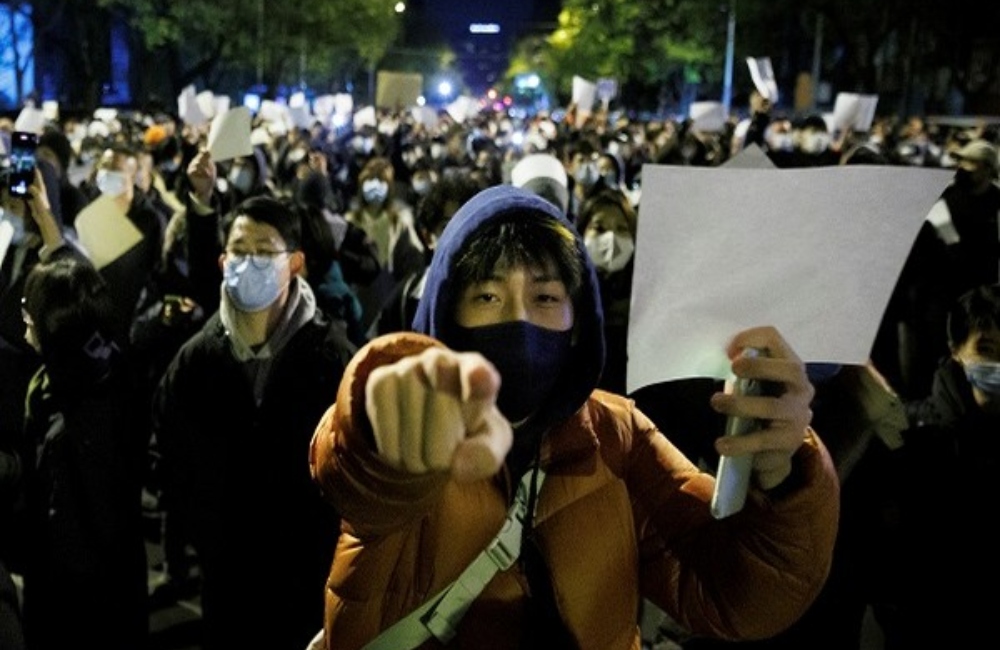 One of BBC's accredited journalists was attacked, seized and shackled while reporting a similar continuing demonstration in Shanghai
One of BBC's accredited journalists was attacked, seized and shackled while reporting a similar continuing demonstration in Shanghai.
Concerned by the treatment of its journalist, who was seized and shackled while performing his duty in Shanghai, the British Broadcasting Corporation (BBC) has raised concern about the punishment meted out by Chinese police.
BBC expressed alarm in a statement over accusations that their correspondent in China, Ed Lawrence, was punched and kicked by authorities while being held.
In a statement, BBC said "We are deeply worried by the treatment of our journalist Ed Lawrence, who was arrested and shackled while reporting the Shanghai demonstrations. He was detained for many hours before being let go. The officers battered and kicked him throughout his arrest. This occurred while he was working as a certified journalist."
It further added "We have received no official explanation or apology from the Chinese government, other than a claim by the officers who later released him that they had seized him for his own safety in case he spotted Covid among the throng. This is not a believable answer in our opinion."
Meanwhile, massive protests continue in numerous Chinese cities. Protesters are even heard yelling in an extraordinary display of resistance against the zero-Covid policy. Protesters raise slogans of "Step down, Xi Jinping! Step aside, Communist Party".