Bengal BJP MPs protest outside Parliament over SSC recruitment scam
1 August, 2022 | Pravina Srivastava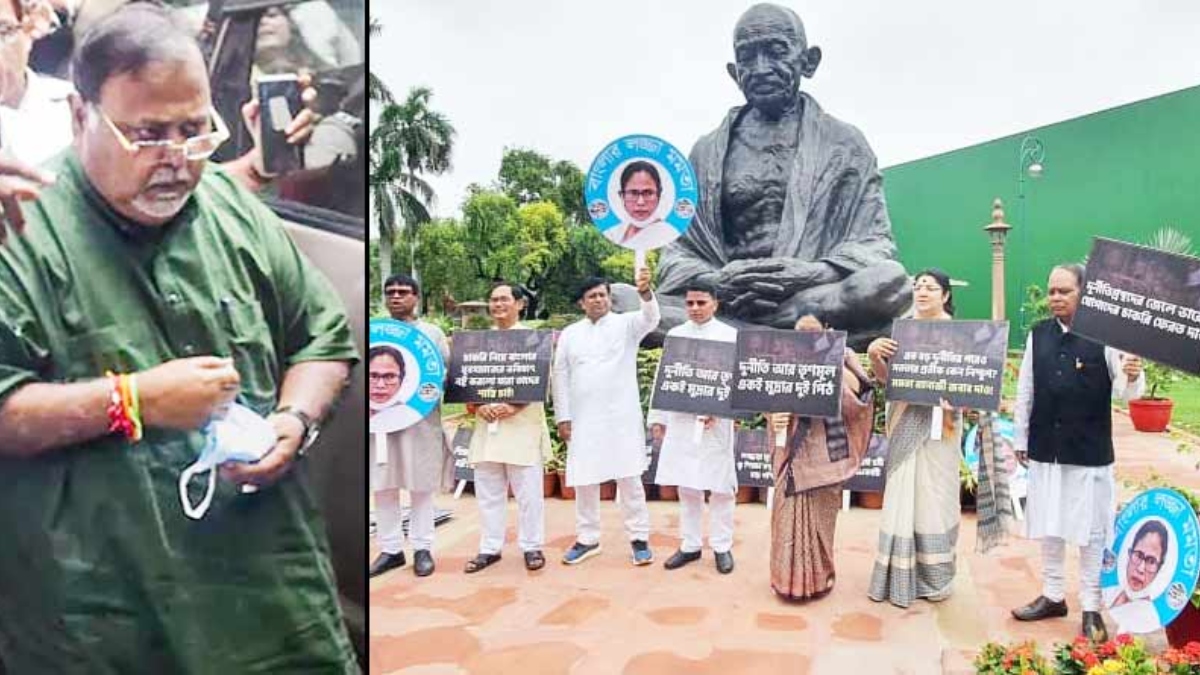 West Bengal BJP MPs protested against West Bengal Chief Minister and TMC supremo Mamata Banerjee on Monday during the ongoing Monsoon Session
West Bengal BJP MPs protested against West Bengal Chief Minister and TMC supremo Mamata Banerjee on Monday during the ongoing Monsoon Session of Parliament over alleged participation of former state minister Partha Chatterjee in SSC recruitment scam.
They shouted "thieves" at Mamata Banerjee and TMC. On July 23, ED detained Partha Chatterjee, who was also secretary-general of Trinamool Congress, as part of an inquiry into the teacher recruitment fraud.
After his assistant Arpita Mukherjee's properties in Kolkata were raided and tonnes of cash and kg of gold were taken, Chatterjee claimed money wasn't his on Sunday.
When questioned about the source of this plot by media representatives today, he responded, "When the time comes, you will know…the money does not belong to me".
Approximately Rs 50 crore in cash was recovered by Enforcement Directorate (ED) during searches on Mukherjee's two houses in relation to alleged irregularities in the hiring of instructors. Mukherjee and Chatterjee were both detained earlier this month.
Since his detention, ED has allegedly discovered various disproportionate assets belonging to Partha Chatterjee, including three apartments in Diamond City, West Bengal.