Bharat Jodo Yatra: RaGa assures Andhra people of fulfilling commitments
21 October, 2022 | Pravina Srivastava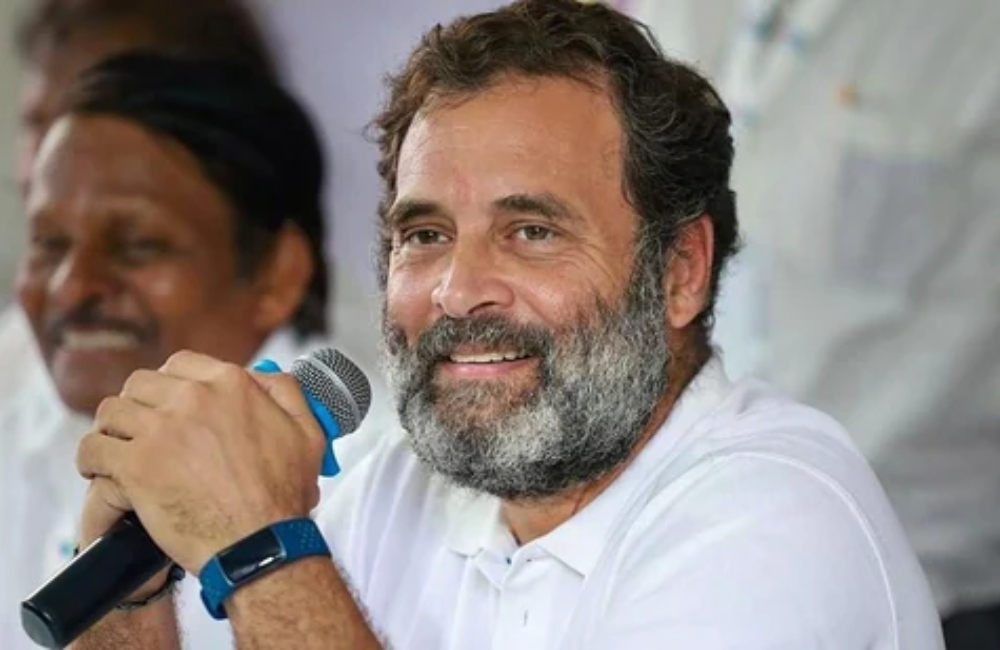 Rahul Gandhi thanked the people for their overwhelmingly positive support and pledged to keep his promises
As the Andhra Pradesh leg of the Bharat Jodo Yatra came to an end, Congress leader Rahul Gandhi thanked the people for their overwhelmingly positive support and pledged to keep his promises.
In a message to the residents of Andhra Pradesh, the Wayanad MP stated, "As the Bharat Jodo Yatra ends in Andhra Pradesh this morning, we want to express our gratitude to the populace for all of their support and encouragement. It was a genuinely unique experience."
He claimed that he had discussions with various groups during the Yatra in Andhra Pradesh which has made a number of important concerns affecting the populace more apparent.
Further Gandhi stated "Congress party is steadfast in its commitment to give Andhra Pradesh special category status and to create a single capital in Amaravati. We are in favour of keeping the Visakhapatnam Steel Plant in the public sector as a resource for the Indian people. We saw that the state administration in Andhra Pradesh has been gradually undermining the Panchayati Raj system, and we vehemently reject this attack on democratic institutions. We'll also keep amplifying the voices of the numerous stakeholders we engaged with over the past three days, including farmers, young people, women, and workers."
Congress leader recalled pledges made to the Andhra Pradesh people in 2014 and declared that his party is committed to seeing that these pledges are kept.
"We recall the promises made to the people of Andhra Pradesh in 2014 by and through the Parliament. These promises to the people of Andhra Pradesh have been made by the Parliament, not by one individual or one party. We are committed to making sure that these obligations are fulfilled promptly and completely. In this sense, both the Central and State administrations have failed " stated Rahul Gandhi.
He further said that the Congress party is well aware of the difficulties of Andhra Pradesh people.