Rahul Gandhi's Bharat Jodo Yatra to enter Maharashtra today
7 November, 2022 | Pranay Lad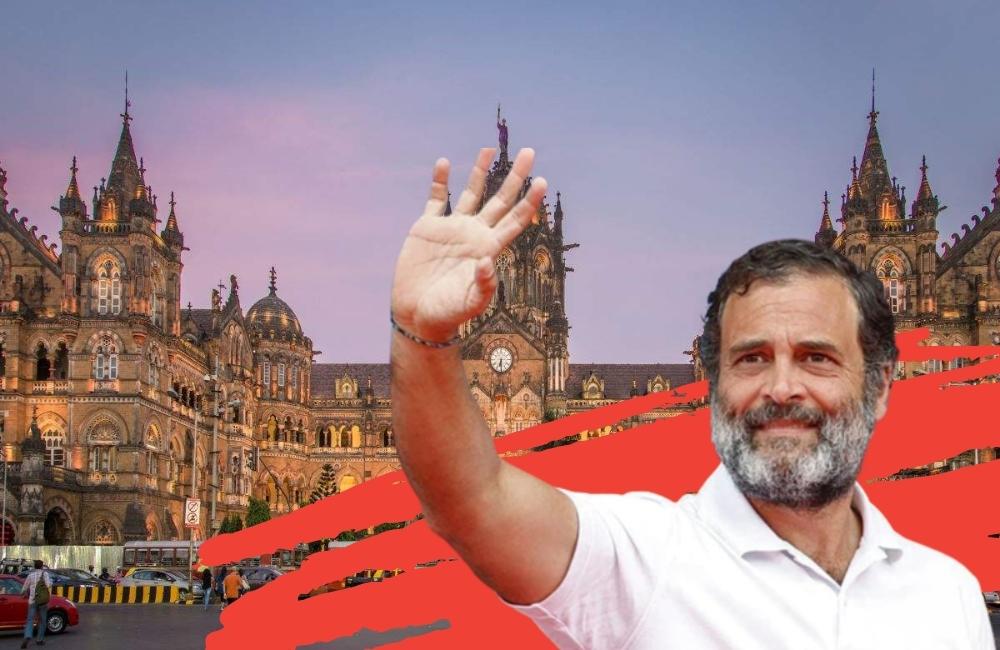 Monday will witness the entry of Rahul Gandhi's Bharat Jodo Yatra into Maharashtra following the conclusion of the party's foot march in the southern states.
Parts of Kerala, Karnataka, Andhra Pradesh, Tamil Nadu, and Telangana have already been visited during the yatra. At Madnur Naka in Degloor of the Nanded district this coming Monday night, Rahul Gandhi will finally visit Maharashtra.
The Maharashtra Congress Committee has put up complex plans. They are also attempting to achieve great success in Maharashtra.
Around ten o'clock at night, Rahul Gandhi and other congress delegations will begin the march with a torch and Ekta Mashal.
The former Congress president would walk 381 kilometres in 15 Assembly and 6 parliamentary seats during his 14-day trip around the State.
Sharad Pawar, leader of the Nationalist Congress Party, will join the yatra on November 8 for a broad outreach.
Pawar would only go a distance of less than a mile due to his medical treatment at Mumbai's Breach Candy Hospital.
Hindu Sena Both former minister Aaditya Thackeray and chief Uddhav Thackeray have not yet confirmed their schedules, but they are both expected to accompany Rahul Gandhi on his yatra.
The Udhav Balasaheb Thackeray faction of the Shiv Sena will send Arvind Sawant and Manisha Kayande on the yatra.
Several prominent congressmen, including Nana Patole, Balasaheb Thorat, Bhaijagtap, Ashok Chavan, and others, will participate in the Bharat Jodo Yatra.
The 3,570-kilometre Bharat Jodo Yatra, which started on September 7 in Kanyakumari, will travel a further 2,355 miles. Next year, it will conclude in Kashmir.
The Congress asserted earlier in a statement that it is the longest march on foot by any Indian politician in India's history.
Numerous political parties and social groups around the nation are supporting the Bharat Jodo Yatra, and support is growing daily. The NCP and Shiv Sena (Thackeray group) have also committed to take part in the yatra in Maharashtra, which increases its significance.
Notably, Rahul Gandhi and all of the party's MPs, leaders, and employees are residing in shipping containers. Some of the containers even have AC units, restrooms, and sleeping mattresses. The preparations were created with the new location's extreme heat and humidity in mind.
The assembly elections for this year's elections were a disaster for the Congress, and the Yatra is considered an effort to galvanise the party's base for the forthcoming elections.