Rajasthan: Farmers Protest During Bharat Jodo Yatra, Demand Loan Waivers
20 December, 2022 | Pranay Lad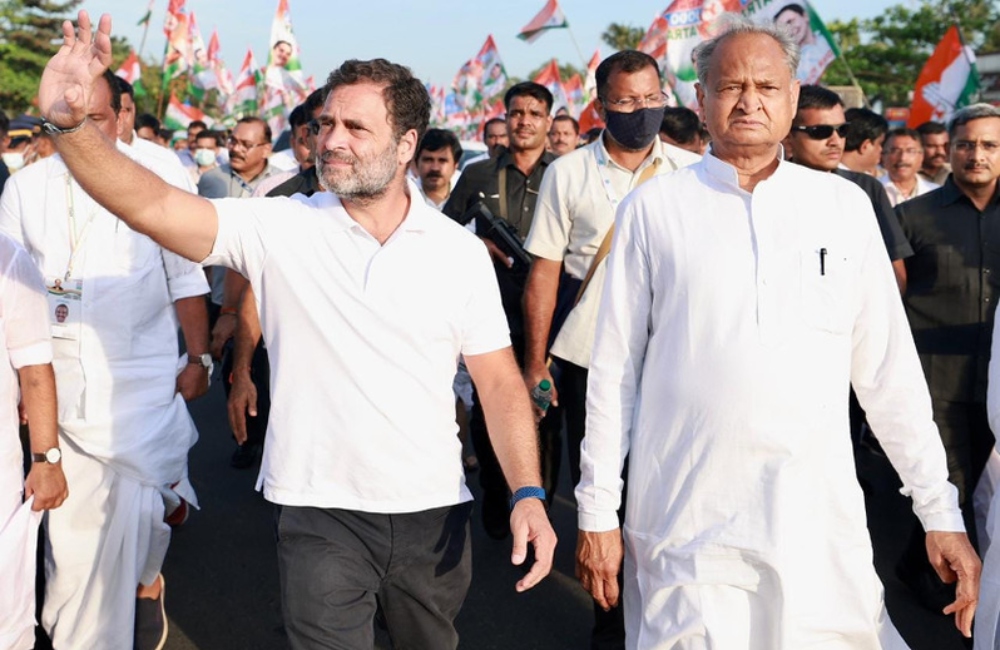 During the Congress' Bharat Jodo Yatra, a group of farmers in Alwar, Rajasthan, protested and demanded cancellation of their loans.
A group of farmers protested at the Congress's Bharat Jodo Yatra in Rajasthan's Alwar, demanding that their loans be waived.
The farmers said that the Rajasthan government had broken its commitment to waive farm loans. "Rahul Gandhi promised loan exemptions for the farmers, but nothing has happened," one of the farmers claimed.
"All of the promises made were not kept. We too have a water shortage "Added another farmer.
By the next year, the Bharat Jodo Yatra will have travelled 3,570 miles. The Congress had earlier asserted that it was the longest march ever made by an Indian politician on foot in Indian history.
Rahul Gandhi wants to mobilise the party apparatus and bring the populace together in opposition to what he calls "divisive politics in the country."
The Bharat Jodo Yatra is currently in Rajasthan after previously travelling through Tamil Nadu, Kerala, Karnataka, Andhra Pradesh, Telangana, Madhya Pradesh, and Maharashtra. Next year, it will come to a head in Kashmir.