Congress' Bharat Jodo Yatra to reach Capital on Christmas Eve
20 December, 2022 | Pranay Lad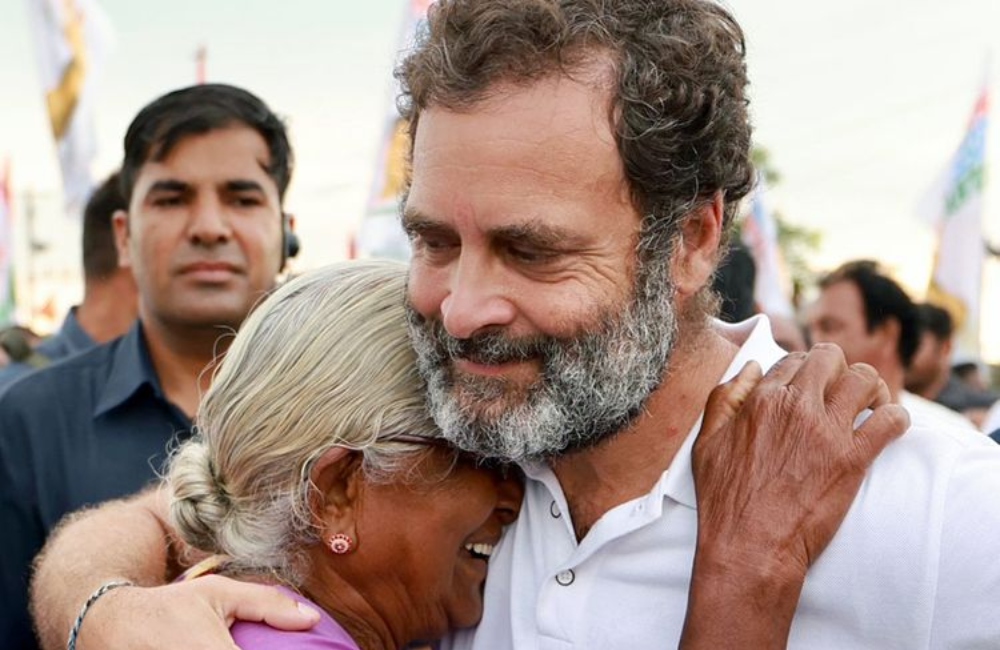 The Congress Party is making every preparation as the Bharat Jodo Yatra is ready to arrive in Delhi, India's capital, on December 24.
Yatra will arrive in Delhi from Haryana on December 24, when it will be greeted by all of Delhi's renowned faces at the Badarpur border. On December 24, at 6 am, it would depart from the Babarpur Metro station in Delhi and arrive at Ashram Chowk at 10.30 am.
After a break for lunch at Ashram Chowk, the tour will begin at 1:30 pm and travel from Mathura Road to India Gate and ITO before arriving at Red Fort.
Rahul Gandhi, the head of the Congress, will deliver the closing address at Red Fort.
Following a visit to Rajghat, Rahul Gandhi and other politicians will visit Shanti Van, Shakti Sthal, and Veer Bhoomi.
The yatra will restart after a 9-day hiatus. The Yatra will resume on January 3 from Delhi itself.
An argument broke out after controversial Congress politician Jagdish Tytler joined a meeting on Monday on the Bharat Jodo Yatra preparations held at the party office in Delhi.
Jairam Ramesh, a Congress MP and the party's general secretary for communications tweeted the full agenda of the BJY's Delhi leg on Monday.
The Bharat Jodo Yatra will arrive in Delhi that evening, on December 24. After that, there will be a 9-day respite to allow for the maintenance and preparation of the containers for the arduous winter in the north before the Yatra starts.
In order to spend time with their families, many Bharat Yatris will also return with them after roughly 4 months. The trip will start up again on January 3, 2023.
The 100-day Bharat Jodo Yatra is now taking place in Rajasthan.
Kamal Haasan, the president of Makkal Needhi Maiam and a seasoned actor, is slated to take part in the yatra on December 24 in Delhi.
On Friday, the 12th day of the Rajasthan phase of the march, which started from Kanyakumari on September 7, it reached the milestone of 100 days.
Riya Sen, Riteish Deshmukh, Swara Bhaskar, Pooja Bhatt, and other Bollywood celebrities have already taken part in the yatra.
Through this yatra, Rahul Gandhi hopes to organise the party apparatus and bring the populace together in opposition to the alleged "divisive politics in the country."
The Bharat Jodo Yatra has also traversed portions of Tamil Nadu, Kerala, Karnataka, Andhra Pradesh, Telangana, Madhya Pradesh, and Maharashtra in addition to Rajasthan.