Bhediya gathers decent speed to top BO charts
28 November, 2022 | Khushi Agarwal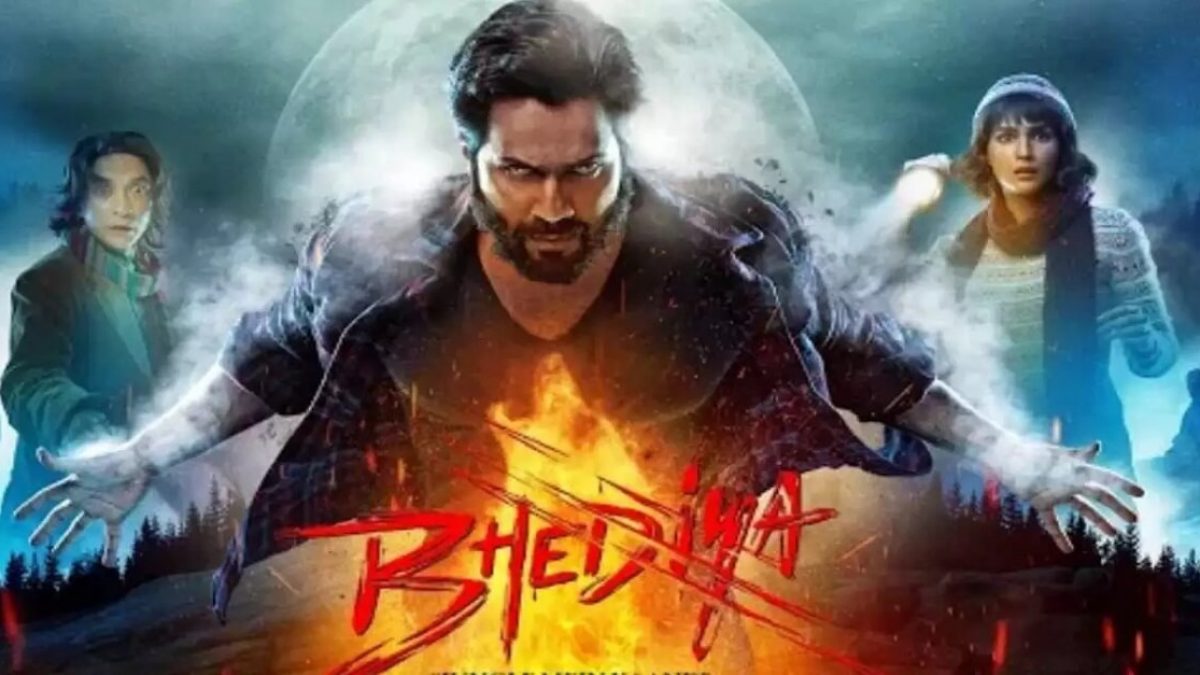 Bhediya receives immense love and a hefty box office collection on its first weekend.
Varun Dhawan and Kriti Sanon starrer Bhediya is growling loudly amid the jungles of the box office and is galloping towards the top spot. With a box office collection of rupees 28.5 crores in its first weekend, the movie is being well-appreciated by the audience.
Kriti Sanon, Varun Dhawan starrer Bhediya took to theatres on 25th November and received mixed reviews and emotions from the audience. However, through the weekend the movie received a lot of love and appreciation from the audience, especially the younger generation. A fun, light, thrill watch for the weekend with family. The cherry on top being the movie is available in both 3d and 2d for an elevated experience, the kids, however, may find the visuals a little scary but it will make you be on the edge of your seat with its certain shots and graphics.
The concept of CGI, animation, and VFX is not new to the world of cinema however, in the recent few releases Bollywood directors went a bit over the top with it making a mockery out of themselves. But Bhediya had a perfect balance, the CGI/VFX of the film was very to the point and not very inordinate. The storyline is filled with crazy twists and turns some gory visuals, wolfs prancing all over and a very deep hidden message about the relationship between man and the forest.
The director very slyly portrayed Arunachal Pradesh and its forest land issues and how it is time people come together to protect the flora and fauna of the country. The story revolves around Bhaskar who gets bit by a wolf and starts to act like one until one full-moon night he entirely converts to a wolf and goes on a killing spree. The film has humor, friendship, love, and a great soundtrack from 'Jungle Jungle Baat Chali hai' To 'Thumkeshwari' that will make you grove and also remember your childhood.
It is safe to say that after a very long time of not copying pre-made films or remaking south Indian films Bollywood gave out something original and it is a seeming success.