Bilawal Bhutto rules out any talks with TTP
22 January, 2023 | Pragati Singh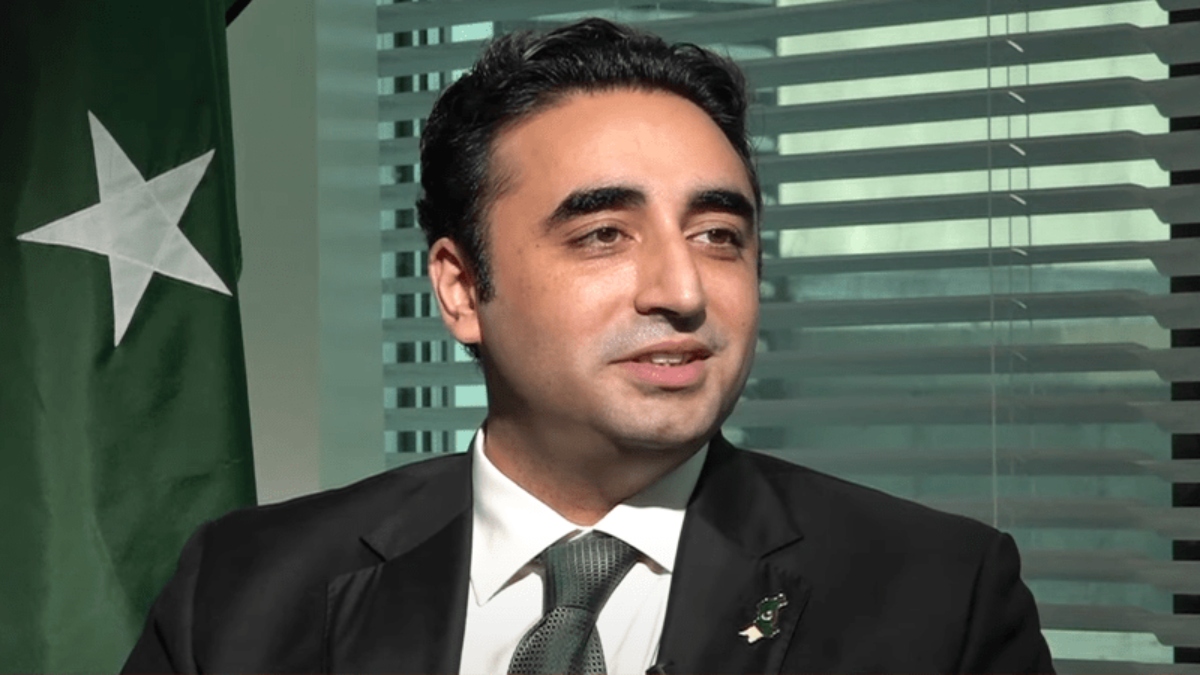 Govt would not engage in dialogue with terrorist organisations that violate the country's laws,, Bilawal Bhutto said.
Pakistan Foreign Minister Bilawal Bhutto Zardari has stated that the government would not engage in dialogue with terrorist organisations that violate the country's laws and Constitution. He also blasted the past PTI administration for pursuing an appeasement strategy toward the Tehreek-e-Taliban Pakistan (TTP), according to the Pakistan-based Dawn newspaper.
"The new leadership in Pakistan, both political and military, has been absolutely clear. There will be no talks with terrorist organisations that don't respect our laws and Constitution," Zardari said as quoted by Dawn Newspaper.
"I am confident that if we can work with the Taliban 'which has influence over these groups, we will be successful in maintaining our security'," he said in an interview with The Washington Post in Davos, Switzerland where he is attending the World Economic Forum.
While commenting on the PTI government, he said: "Imran Khan gave the TTP a place to hide. Not only did he release their prisoners who were in Pakistan's custody, but also engaged in a dialogue with them.
"He (Imran) has always been ideologically sympathetic to their point of view," he added.
On being asked if Pakistan hopes that the Taliban will act against the TTP, he said: "Our hope, and in fact, their agreement was that their soil would not be used for terrorism. We do hope to cooperate with them to deal with terrorists that are a concern to us."
"We are both victims of terrorism," he said adding that he doesn't believe the Taliban will be successful on their own against terrorism, and neither will Pakistan be successful on its own against terrorism. "We have to work together," he said.
Pakistan has urged Afghan Taliban commanders to fight the threat presented by the Tehreek-e-Taliban Pakistan (TTP) as terrorist assaults in the nation have increased.
However, Islamabad's attempts have had no results since the Afghan Taliban leadership feels that negotiation is the best way to address the TTP issue, according to the Khaama Press.
Despite the proclamation of a truce, the TTP has increased its assaults in recent months following the collapse of the peace negotiations process between the TTP and the Pakistani government. According to Fidel Rahmati's article for Khaama Press, it continues to target security officers, foreign citizens, and other government employees across Pakistan, particularly in the regions of Khyber Pakhtunkhwa and Baluchistan.
According to the Khaama Press report, the National Security Council-Pakistan reminded the Afghan government that in order to fulfil its duties under the Doha Agreement, including bilateral meetings, Kabul would have to remove the TTP threat.