BJP Slams AAP over Air Quality despite Cracker ban
26 October, 2022 | Pranay Lad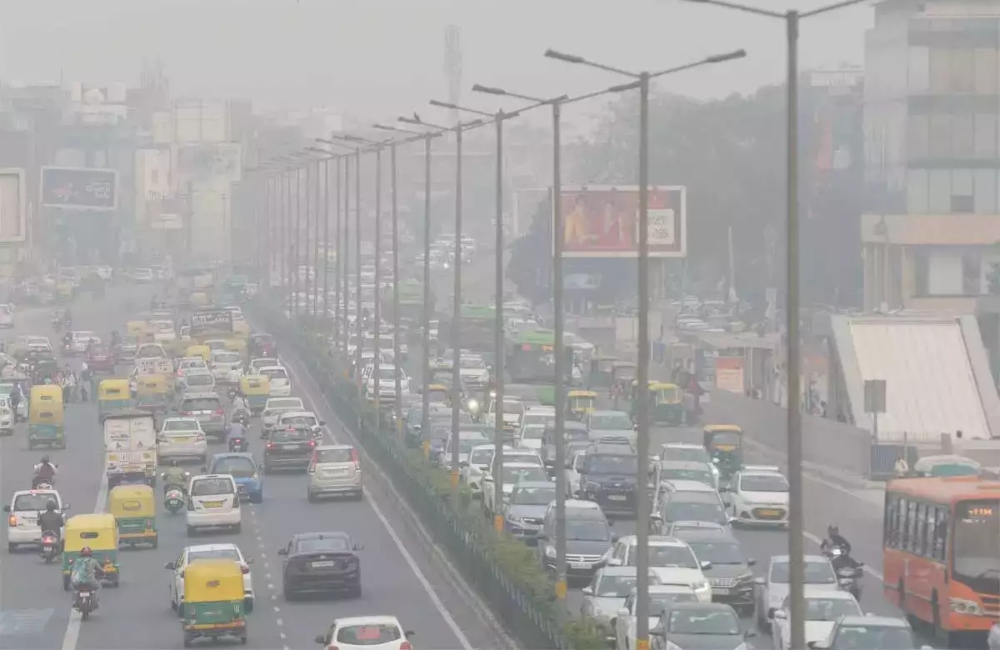 Days after Diwali, Delhi was covered in haze as the total AQI was 323 and the air quality remained in the "very bad" category, necessitating the use of face masks once more.
The System of Air Quality and Weather Forecasting and Research (SAFAR) reports that on Tuesday, the total Delhi region's AQI was 323 and classified as "very bad." However, the AQI at Lodhi Road was 273 and classified as "bad." Despite the outright prohibition on firecrackers, a sizable number of people light fireworks to celebrate Diwali in Delhi, and the pollution level immediately drops from "bad" to "very poor" the next day.
The Bharatiya Janata Party (BJP) has been blaming the pollution on burning stubble in the neighbouring states.
According to Adesh Gupta, the president of Delhi State, occurrences of stubble burning have increased during the past 15 days in Punjab.
"On the most recent day, over 1000 stubbles were conducted there, yet the Punjab government took no action at that time. Since Punjab, including Delhi, is under Arvind Kejriwal's control and there have been incidences of stubble for the past two years, why is he not acting now? "asked Adesh Gupta.
The Aam Adami Party (AAP) was criticised by the BJP for outlawing fireworks before the festival and for having anti-Hindu views.
"Due to stubble burning, Delhi's air quality index is above 300. The Delhi government is nothing more than an advertising government. We also requested information via RTI, through which we learned that the pollution towers are not functioning and that it would cost Rs 2 crore to maintain them. Even though just a small number of firecrackers were set off on Diwali this year, the holiday has historically been observed for millennia "Adesh said.
Notably, the AQI remained in the "very poor" category at 365 and 322, respectively, in the Delhi University region and Pusa. Additionally, the AQI at IIT Delhi was 280 and in the "bad" category. The AQI for Mathura Road was 322, which is considered to be "very poor." The AQI in the vicinity of Delhi Airport stayed at 354, which is considered "very poor."
It is pertinent to note that the Delhi government has once again prohibited the manufacturing, storage, sale, and setting off of firecrackers, and has issued fines and jail sentences for violations.