Gujarat Assembly Poll Results: BJP Candidate, Who Reportedly Saved Lives in Morbi Tragedy Leads
8 December, 2022 | Pranay Lad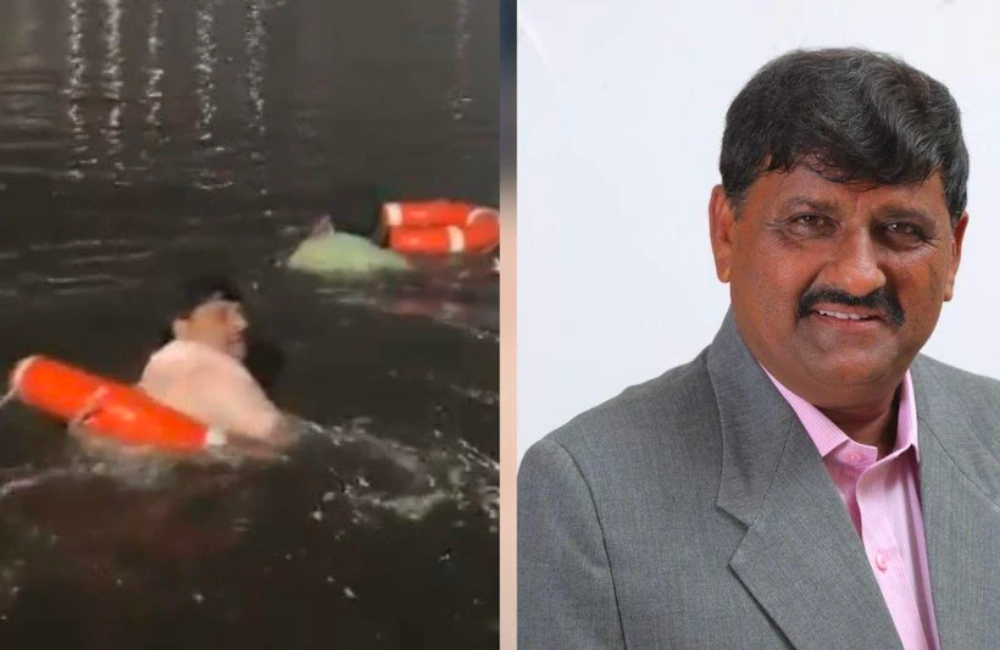 Amrutia is said to have rescued multiple lives when a bridge collapsed in Morbi in October.
Kantilal Amrutia, a candidate for the Bharatiya Janata Party (BJP), is in the lead from the seat in the votes tallied for the Gujarat Assembly elections. Amrutia is said to have rescued multiple lives when a bridge collapsed in Morbi in October.
Amrutia is in the lead on the seat, having earned 37,598 votes, according to the most recent information the Election Commission had as of 11:30 am. With 23,328 votes cast thus far, Patel Jayantilal Jerajbhai of the Congress is lagging in second place, while Pankaj Kantilal Ransariya of the Aam Aadmi Party is in third place with 8,147 votes.
According to data from the EC, the BJP candidate has received 54.19 per cent of the vote thus far.
Currently, the BJP is in the lead with 152 seats in the Gujarat Assembly election, followed by Congress with 17 seats and AAP with 7.
While the BJP was being accused of poor management in relation to the Morbi tragedy, campaigning was taking on in the district.
The Opposition attempted to utilise the unfortunate problem to criticise the administration in a loud campaign, but the patterns indicate that they were unable to sway voters on the subject.
The Supreme Court described the event as an "enormous tragedy."
The Morbi disaster is unlikely to hurt the BJP's chances in the state polls, according to locals who spoke to the media agency earlier in November because they thought the party was not to blame for the catastrophe.
The tragedy occurred weeks before the state's elections were announced, which led to rumours that the state's ruling BJP would suffer a political defeat as a result of the enormous accident in Morbi.
However, the general public feels that they have been watching progress under the BJP for a number of years and that it is inappropriate to evaluate the party's performance on the basis of a single tragic episode.
In the Morbi incident, a British-era cable bridge over the Machchu river collapsed on October 30 and resulted in the deaths of 134 people, including women and children.
Kantilal Amritiya, also known as Kanabhai, a five-time MLA who had won the Morbi assembly seat in 1995, 1998, 2002, 2007, and 2012, was a candidate for the BJP.
As Kanti Amrutiya is the party's candidate, the BJP's chances of winning in Morbi, which is controlled by Patidars, are unlikely to be jeopardised.