UM Meghwal Feels Development Main Reasons People Vote for BJP
8 December, 2022 | Pranay Lad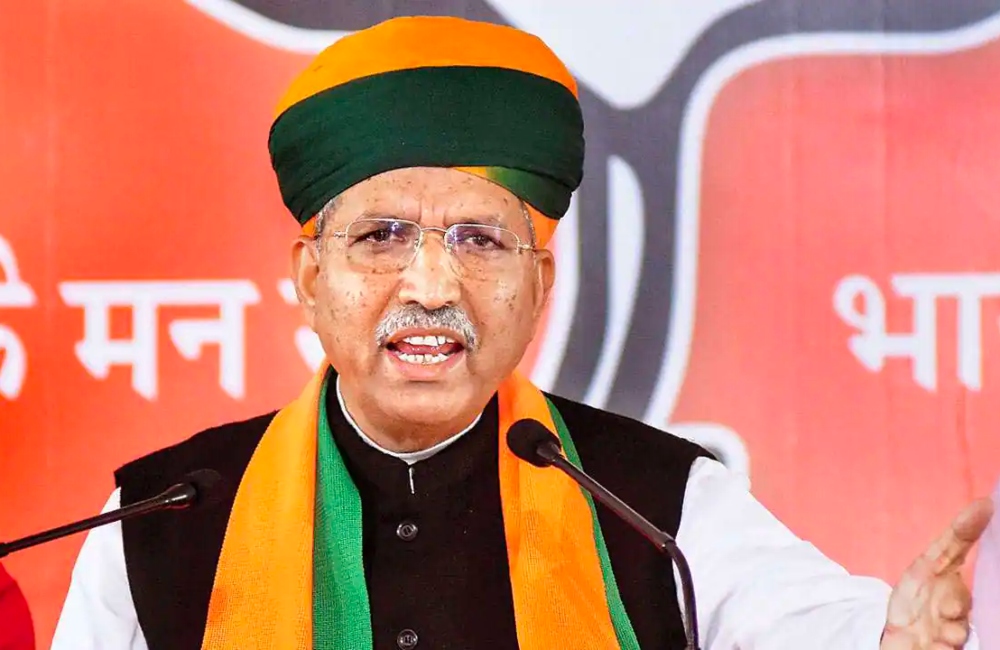 According to Union Minister Arjun Ram Meghwal, the BJP was elected to power in Gujarat and across the country as a result of two key factors: development and good administration.
Meghwal told reporters that the BJP has a commanding lead in the Gujarat assembly election results "Development and excellent governance are the two key drivers of the BJP's success. People appreciate that the party offers good governance and development work when it comes to power. As a result, the state is peaceful and secure." The Minister of State for Parliamentary Affairs & Culture responded to a question concerning anti-incumbency in Gujarat by saying, "People join us when they perceive improvements in their lives, sound government, and development. With us, people perceive the state of law and order better."
He claimed that Gujarat is making history and that tradition in Himachal will end as a result of one party arriving and another departing.
The latest trends show that the Bharatiya Janata Party is currently leading on 152 seats as the vote-counting process continues. This clearly shows that the party is breaking both its own record of 127 seats and the highest previous electoral record of 147 set by the Madhav Singh Solanki Congress government in 1985.
According to the Election Commission's most recent trends on all 182 seats as of 11 a.m., the BJP is in the lead on 152 of them.
If the BJP is successful in winning 152 seats in the state, it will break two records: the 127 seats it won in the 2002 Assembly elections, which was the highest number ever for the party; and the 149 seats the Madhav Singh Solanki government of the Congress won in the Gujarat Assembly elections in 1985.
The exit polls had predicted that the BJP would win a commanding majority and take office for the seventh time in the state.
Beginning on Thursday at 8 am, the counting of ballots for the Gujarat Assembly elections has begun. In Gujarat, the counting started at 37 centres in 33 districts.
Gujarat held two rounds of assembly elections earlier on December 1 and 5.
By the end of the second phase of the Gujarat elections, the approximate voter turnout in Gujarat was 59.11%.
A total turnout of 63.14 per cent was recorded in Gujarat during the first round of voting on December 1. On November 12, voting for 68 assembly seats in Himachal Pradesh took place.
Prime Minister Narendra Modi served as Gujarat's Chief Minister for the longest period of time before becoming the country's leader. The BJP has ruled Gujarat for 27 years. In the most recent assembly elections in 2017, Congress fought hard against the BJP, which was in power. AAP could ruin the game for Congress, though, by significantly reducing their share of the vote.