BJP Parliamentary Party Meeting Commences
20 December, 2022 | Pranay Lad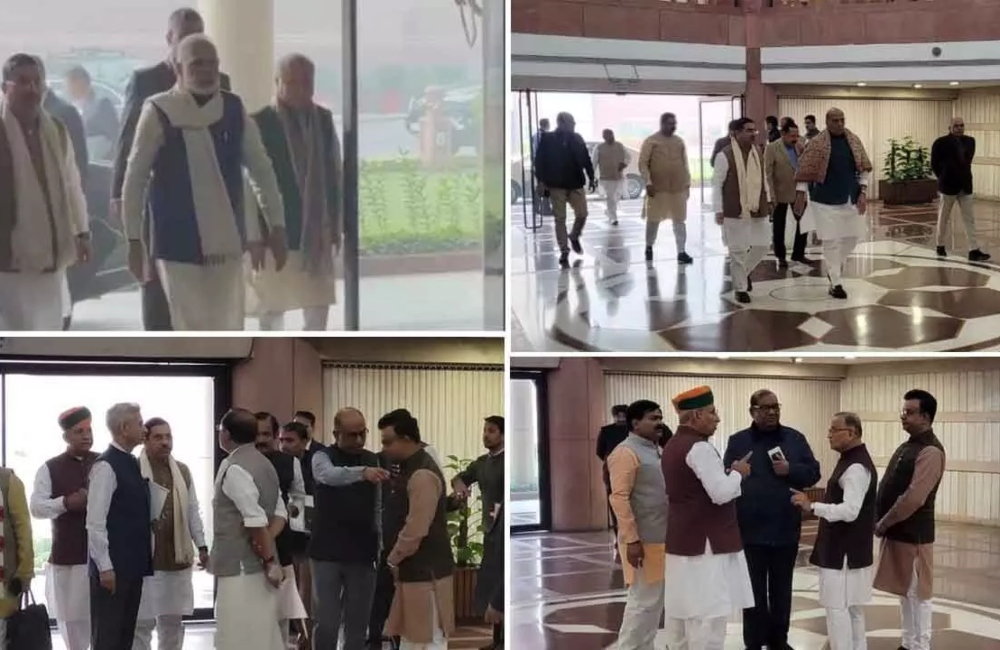 Prime Minister Narendra Modi, several notable BJP figures, and party MPs attended the opening of the Bharatiya Janata Party (BJP) parliamentary party meeting in the nation's capital.
The Bharatiya Janata Party (BJP) parliamentary party conference in the national capital began with Prime Minister Narendra Modi and other senior BJP leaders and party MPs in attendance.
National President JP Nadda, Defense Minister Rajnath Singh, External Affairs Minister S. Jaishankar, Parliamentary Affairs Minister Pralhad Joshi, Union Minister Arjun Ram Meghwal, and V. Muraleedharan are among the prominent party officials present at the meeting.
Gujarat's BJP state president CR Paatil has organised a luncheon in the nation's capital this evening to commemorate the party's biggest triumph in the state's most recent assembly elections.
The idea for such a gathering, according to sources, came from Prime Minister Narendra Modi.
The National Gymkhana Club in the capital has extended an invitation to this dinner to all National Democratic Alliance (NDA) MPs and their spouses.
Personalized invitation letters have reportedly been delivered to all MPs, and CR Paatil has personally called these MPs to invite them to the Tuesday night supper.
The BJP's senior hierarchy, including Prime Minister Narendra Modi, is also anticipated to attend the dinner. It is also said that the evening's cuisine will combine Gujarati and north Indian dishes in recognition of the magnitude of the triumph.
This celebration occurs precisely one week after Prime Minister Narendra Modi spoke at the parliamentary party gathering last week about the victory in Gujarat and the role played by the group led by CR Paatil in Gujarat.
In that meeting, the prime minister claimed that electoral success was assured for any MPs, MLAs, or employees who showed the same commitment as Paatil.
In the meeting last week, CR Paatil received a standing ovation before the Prime Minister arrived, congratulating him on the BJP's incredible victory.
The results of the Gujarat Assembly elections were declared on December 8, with the BJP winning 156 of the 182 seats, the greatest number of seats won by any party since the state's establishment in 1960. The party later established a government in the state for a seventh consecutive time record. The chief minister of the state, Bhupendra Patel, was reinstalled.