BJP Govt Went on Spree to Open Institutions to Woo Voters: Himachal CM
26 December, 2022 | Pranay Lad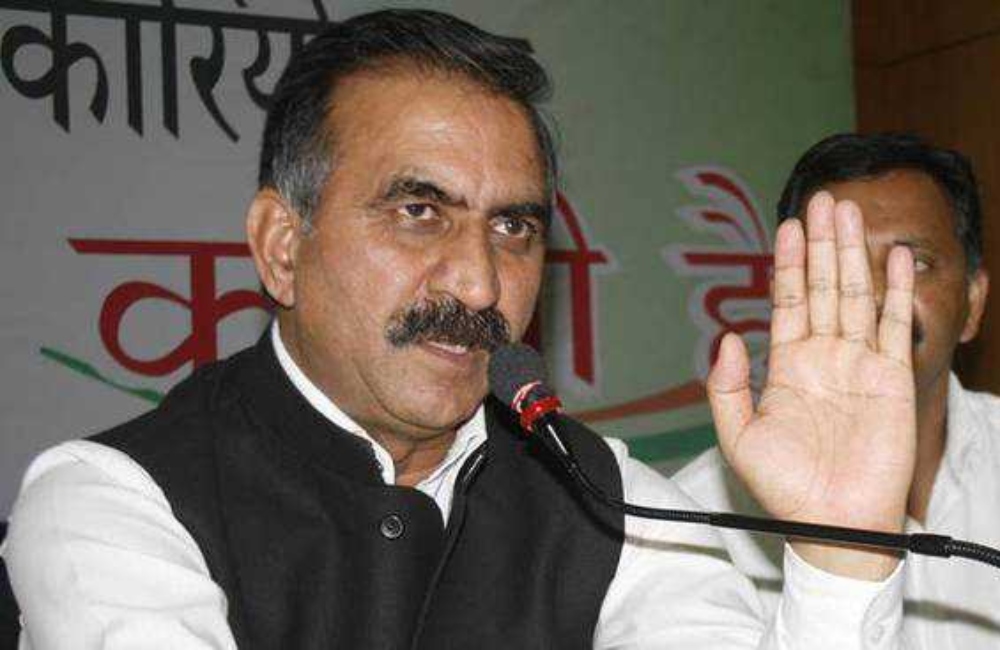 Sukhvinder Singh Sukhu, the CM of Himachal Pradesh, has dared the BJP to take his govt's recent actions to the court.
Sukhvinder Singh Sukhu, the chief minister of Himachal Pradesh, has exhorted the BJP to sue his administration over recent decisions in a court of law. Sukhvinder Singh Sukhu recently returned to Shimla after a week-long quarantine following a positive Covid-19 test.
Sukhu came to the Secretariat on Sunday and spoke with authorities behind closed doors. The former BJP government in the State, according to him, "opened over 590 institutions at the end of its tenure without making any financial provision and without recruiting the requisite staff and their sole intention was to charm the voters in the State."
After arriving in Shimla from New Delhi today, Chief Minister Sukhu spoke with the media and stated that they will only launch such institutions if the necessary preparations have been made.
"In a last-ditch effort to win over voters, the former BJP government opened a flurry of health, educational, revenue, and other institutions during the final roughly six months of its administration. The so-called double Engine government was unable to raise the estimated Rs 3,000 crore needed to fully operationalize all 590 institutions. Even though the BJP government advertised itself as having two engines, it was unable to receive even a little amount of financial support from the federal government while in office "Sukha said.
Sukhu further asserted that the previous BJP government created more than 30 health facilities without even class IV staff and a significant number of institutions with just one employee.
According to the chief minister, most institutions temporarily deployed workers from neighbouring institutions, which proved ineffective for the newly created offices and hampered the operation of the already established institutions.
"The health facilities established during this time were man- and machine-less, serving only as a facade to deceive the populace. The people will be informed about the wrongdoings of the previous BJP government by the state government, which would discuss the entire situation with them," he added.
Sukhu claimed that the current administration was not in it for power, but rather to improve the system of government.
"The Government would see to it that institutions were opened in response to demand and overall State citizen interest. The BJP Government's term in the State has been marked by a paper fraud, as evidenced by the arrest of those implicated in the JOA (IT) paper leak," he said.