BJP steps up Karnataka campaign; Nadda holds roadshow, Shah meets state leaders
22 April, 2023 | Vaishali Sharma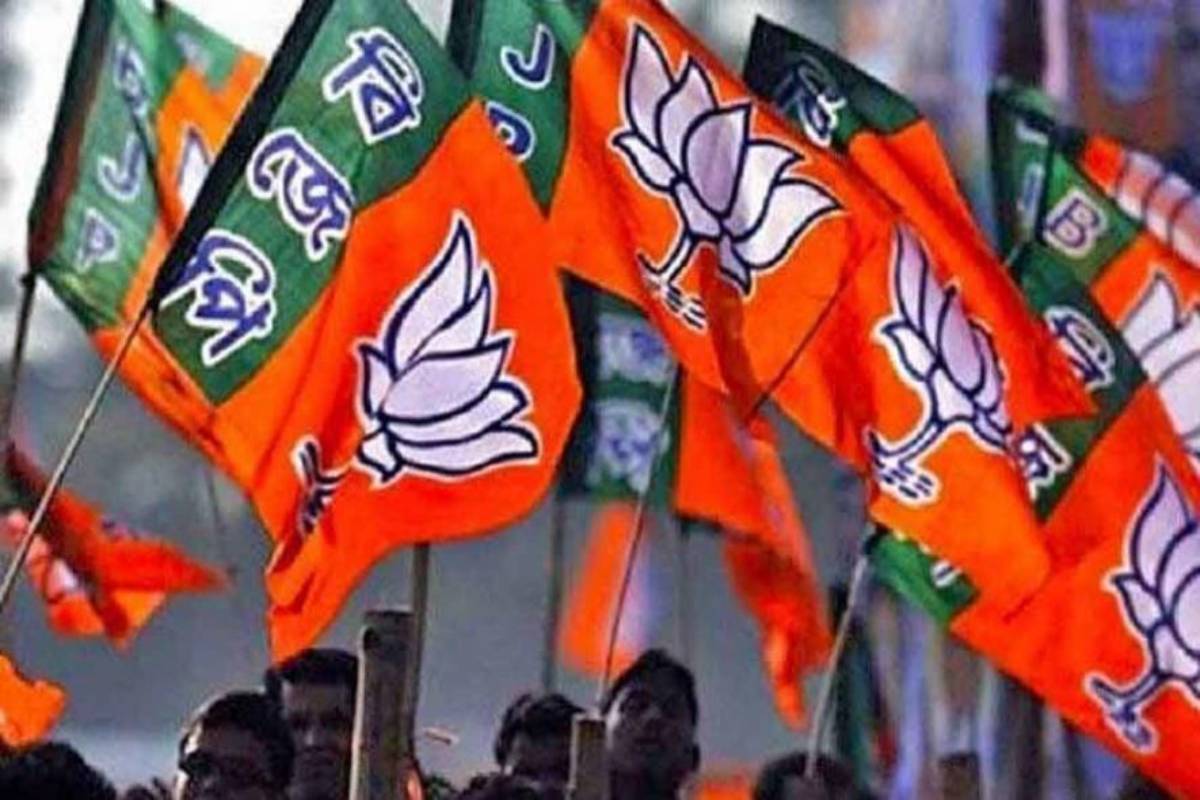 BJP has stepped up its campaign for the Karnataka assembly elections, with party chief JP Nadda holding a roadshow and rally in Bidar and Amit Shah meeting with BJP leaders in Karnataka.
The Bharatiya Janata Party has stepped up its campaign for the Karnataka assembly elections, with party chief JP Nadda holding a roadshow and rally in Bidar and Union Home Minister Amit Shah meeting with BJP leaders in Karnataka.
At Shah's meeting with Karnataka BJP leaders, Karnataka Chief Minister Basavaraj Bommai was also present. Amit Shah is in Karnataka for three days as part of the BJP's preparations for the May 10 assembly elections. Due to inclement weather, Shah's roadshow in Devanahalli was cancelled.
"Due to heavy rain could not be there among the people of Devanahalli. I bow to them for turning out in large numbers despite adverse weather. I will certainly visit Devanahalli soon for a campaign. Their enthusiasm shows that the BJP will win a massive victory in Karnataka," he said in a tweet.
Shah also shared a video of a local man who was seen wiping rainwater from cutouts of Prime Minister Narendra Modi put up on the way to a proposed BJP roadshow in Devanahalli.
"The unwavering trust in PM Narendra Modiji and the selfless affection for him is what the BJP has earned and it is its source of strength. Have a look at this beautiful video from Devanahalli, Karnataka," Shah said in another tweet.
Amid the political battle in Karnataka, PM Modi held a telephone conversation with Karnataka BJP leader and former minister KS Eshwarappa.
"I didn't expect his (PM) call, it inspires me to win Shivamogga city and we'll try all possibilities to bring the BJP government back in Karnataka. It's not something special I have done. I have told the same to PM," he said.
Nadda, who is on a two-day visit to the state, held a roadshow in Bidar on Friday in support of party candidates.
He also addressed a public gathering. "BJP has always worked with a sense of commitment towards the betterment of society, whereas Congress has had a long history of interrupting social welfare schemes established by either the Centre or the previous BJP governments," he said.
With a 'guru-shishya' type flavour to the fight between two prominent Lingayat leaders, the battle in the Hubli-Dharwad Central constituency is set to get more interesting. The Bharatiya Janata Party (BJP) has fielded Mahesh Tenginkai as a candidate to replace former Karnataka Chief Minister Jagadish Shettar, who was denied the ticket. Shettar has become a member of the Congress. Tenjinakai had sought the blessings of Jagadish Shettar before filing his nomination for the seat on April 18.
"Jagadish Shettar has been my guru. This fight is between a guru and his shishya. I am confident that my guru will bless me," Tenjinakai said.
Shettar, however, told ANI that he is neither Tenginkai's guru nor is he "shishya".
"His Guru is in Delhi and he is a loyal disciple of his guru in Delhi. BL Santhosh is his Guru. Because of his guru, he got the ticket."
The former Karnataka chief minister accused Tenginkai of running a 'whispering campaign' against him over the past six to seven months.
"What is his contribution? Just being an office bearer is not enough. The people of Hubballi want involvement in their representative in the constituency. Just getting the ticket from BJP is not sufficient."
Shettar joined the Congress after quitting the BJP for being denied a ticket for the May 10 assembly polls in the state.
Shetter said he left the BJP as his self-respect was hurt.
"Earlier whoever contested from this constituency (from BJP) everybody lost. I built the party here in this place. In 1994, I contested for the first time and also got elected. Subsequently, I have been re-elected from the seat. So it is pretty clear that the people have faith in me. I maintained the same relationship with the people of Hubballi," Shettar said.
"My self-respect was damaged and because of this. I challenged them. After joining Congress, I went across areas in my constituency. People ushered warm welcome…My first meeting after joining Congress, it was all clear. Congress chief Khargeji and others assured me that I will always get respect from the congress party. I want no power. I only want respect. I am not an ambitious person. I am not a power-hungry man," he added.
A day after the Karnataka High Court denied D K Shivakumar's petition in a disproportionate assets case, the Congress leader declared that he will fight until the end.
"I will approach the High Courts, I will fight till the last breath. I believe in a court of law. I still believe they have done an injustice. Everything is transparent," said Shivakumar, who is Karnataka Pradesh Congress Committee (KPCC) President.
"I believe in people's court, they (BJP) are trying to use various agencies…I am very cautious on every move, I am also a political animal," Shivakumar said.