BJP to launch 'Modi Mitra' campaign in 65 Muslim-dominated constituencies for 2024 Lok Sabha polls
17 March, 2023 | Vaishali Sharma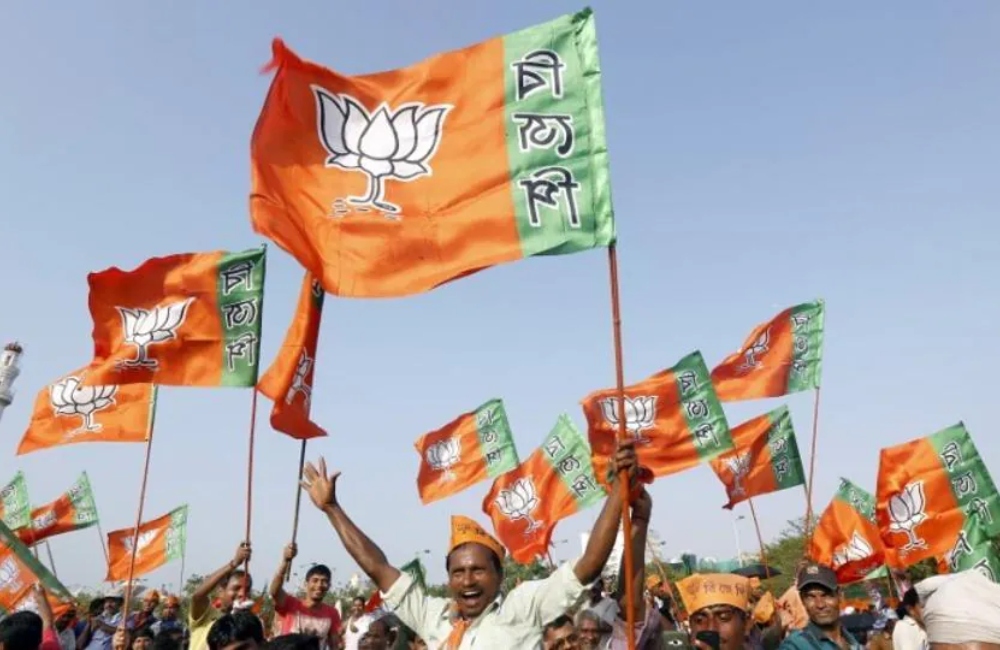 BJP Minority Morcha will launch a special 'Modi Mitra' outreach programme beginning April 20 and lasting until February 2024.
The Bharatiya Janata Party (BJP) has increased its efforts to court the Muslim community ahead of the 2024 Lok Sabha elections. In an aggressive effort to bring Muslims into the fold, the BJP Minority Morcha will launch a special 'Modi Mitra' outreach programme beginning April 20 and lasting until February 2024.
The party has chosen 65 Muslim-dominated Lok Sabha seats with a Muslim population of more than 30%. After Eid, the BJP's Minority Morcha will launch this campaign.
"We are commencing a Muslim engagement programme 'Modi Mitra' post-April 20 till February 2024. For this, we have identified 65 Lok Sabha seats across the country, where Muslim population is more than 30 per cent. Under this outreach campaign, our target is those muslims who do not belong to any political party and are impressed with PM Modi's schemes," said BJP Minority Morcha President Jamal Siddiqui.
"As per our assessment, there are at least 5,000-10,000 people in every targeted Lok Sabha seat. We will talk to them and take their feedback on how the government schemes helped them and what further can be done for them to make improvements. We are also planning a 'Samvad' of PM Modi of all those in February next year," added Siddiqui.
Under this campaign, BJP Minority Morcha will run different programmes in all these Lok Sabha seats. Starting from door-to-door campaigns to the use of social media, small seminars, advertising campaigns etc, the party will showcase the Modi government's welfare works for the Muslim community.
The BJP intends to reach out to people from all walks of life, including doctors, engineers, social workers, journalists, and professors. In other words, these individuals will not be political activists, but will have the ability to influence society. To connect them with the party, they will be designated as 'Modi Mitras,' so that the message and policies of the Modi government can be delivered to Muslims in a more effective manner, according to the BJP Minority Morcha chief.
"The population of Muslims in the country is 14 per cent, which is considered very important politically. Since the formation of the government under the leadership of Narendra Modi, BJP has been trying to make its place among Muslims, but the hearts of the Muslims have not yet melted. BJP knows very well that if it connects with this community, then the way ahead will be much easier. That is why BJP is working in many ways to make a place in the hearts of Muslims," Siddiqui said.
Out of the total 543 Lok Sabha seats across the country, there are 80 seats where the Muslim population is more than 20 per cent while 65 seats have more than 30 per cent Muslims. In the 2019 Lok Sabha elections, BJP won 58 out of 80 seats with a vote share of more than 20 per cent and had to face defeat in 22 seats. Whereas, Muslim MPs were elected on 27 seats in the 17th Lok Sabha.
These 65 Muslim-majority Lok Sabha seats include 13 each from Uttar Pradesh and West Bengal. Jammu and Kashmir has five seats, Bihar has four, Kerala has six, Assam has six, Madhya Pradesh has three, Telangana has two, Haryana has one, and Maharashtra has one. Along with the BJP, the 'Rashtriya Muslim Manch' affiliated with the Rashtriya Swayamsevak Sangh is having 'dialogues and contacts' with Muslims in these seats, according to Siddiqui.