Gujarat results: BJP's Rivaba jumps ahead to first spot
8 December, 2022 | Pravina Srivastava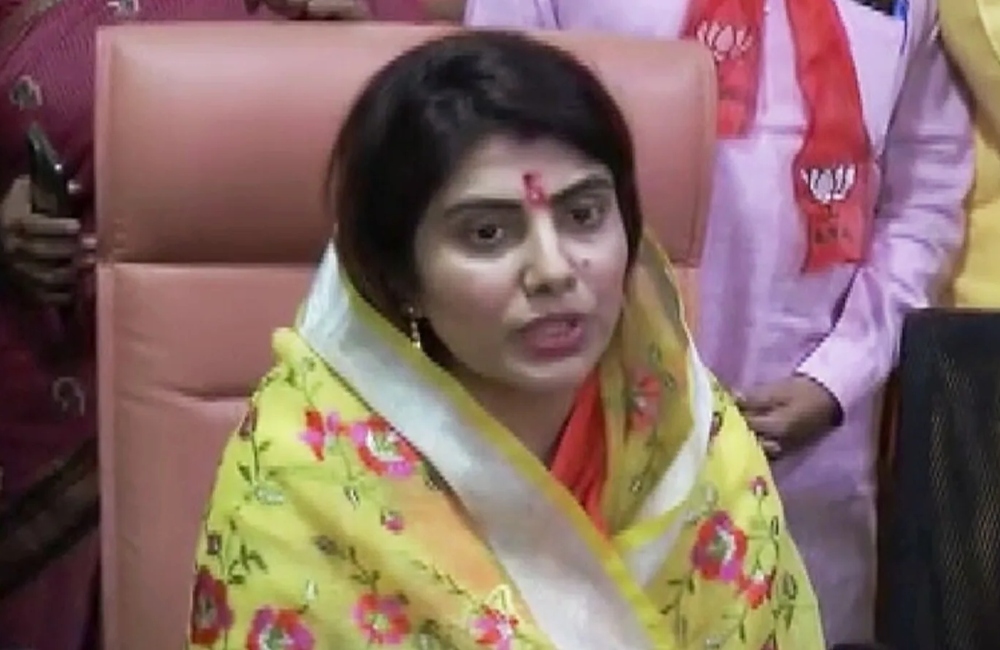 BJP's Rivaba Jadeja is leading in Jamnagar North Assembly constituency.
Bharatiya Janata Party candidate Rivaba Jadeja, from Jamnagar North, had been lagging in third place in the early hours of counting ballots but is now ahead in the final results.
According to the latest Election Commission statistics as of 10.30 a.m., Rivaba, who is running against AAP's Ahir Karshanbhai Parbatbhai Karmur and Congress' Bipendrasinh Jadeja, is leading with 14,905 votes, receiving more than 50% of the vote. The AAP candidate has received 7,235 votes so far, while the Congress candidate has received 5,288 votes.
According to the current trends, BJP leads on 148 of the 182 seats. If the party can maintain its current numbers, it will be on track to break its previous record of 127 in the 2002 Assembly elections.
Meanwhile, Congress has reached double digits but is still well behind the BJP with 19 seats, as the AAP is battling with a single digit advantage of 8 seats.
The counting of ballots for the Gujarat Assembly elections began at 8 a.m. today.