BS Mann Slams Congress, Says Congress In Coma
17 December, 2022 | Pranay Lad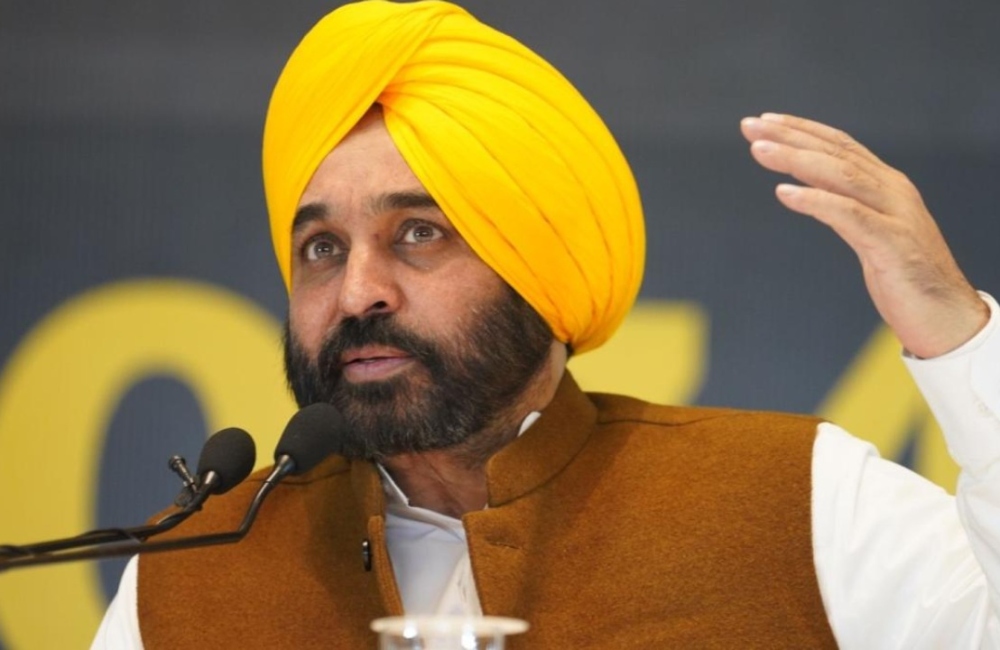 "How many times has Rahul Gandhi visited Gujarat? He only intended to visit the state once in order to win the election, "Launching a vicious assault, Mr. Mann remarked.
Punjab Chief Minister Bhagwant Mann responded angrily today to Rahul Gandhi's claims that the Aam Aadmi Party (AAP) was a major factor in the Congress' dismal performance in the recently ended Gujarat Assembly elections.
"How many times did Rahul Gandhi visit Gujarat? He just hoped to win the poll with a single visit to the state ". "Mr Mann lashed out at the Congress MP who is presently heading his party's 'Bharat Jodo Yatra' throughout the country.
"Elections were conducted where the sun sets (Gujarat), and Rahul Gandhi began his 'padayatra' from where the sun rises first (Kanyakumari). Allow him to adjust his timing first "He stated.
"Congress is all about trade, not change," Mr Mann explained.
He accused Congress MLAs of defecting to opposition parties. "When the party lacks numbers, it sells its MLAs to competing parties in order to create a government. The gathering is in a coma "Mr. Mann said.
"In Maharashtra and Madhya Pradesh, the Congress formed governments. However, the BJP today governs both states "He stated.
Mr Gandhi stated that if the AAP had not been used as a proxy, Congress would have triumphed in Gujarat.
"We would have probably defeated the BJP if AAP had not been used as a proxy. AAP was used to attack members of Congress "Mr. Gandhi said.
The AAP claimed to be the primary opponent of the BJP and that it would form the government. It succeeded in getting a foot in the door by obtaining five seats, but it fell well short of its grandiose goals.
The BJP won 156 of the total 182 seats, breaking the Congress' 37-year-old record of 149 seats secured in the 1985 elections. Until recently, the BJP's highest seat total was 127 in the 2002 elections.
Congress, with only 17 seats, witnessed a significant drop from its 2017 score of 77.