Victory and defeat not new, will introspect setback: BS Yediyurappa on Karnataka polls
13 May, 2023 | Anupam Shrivastav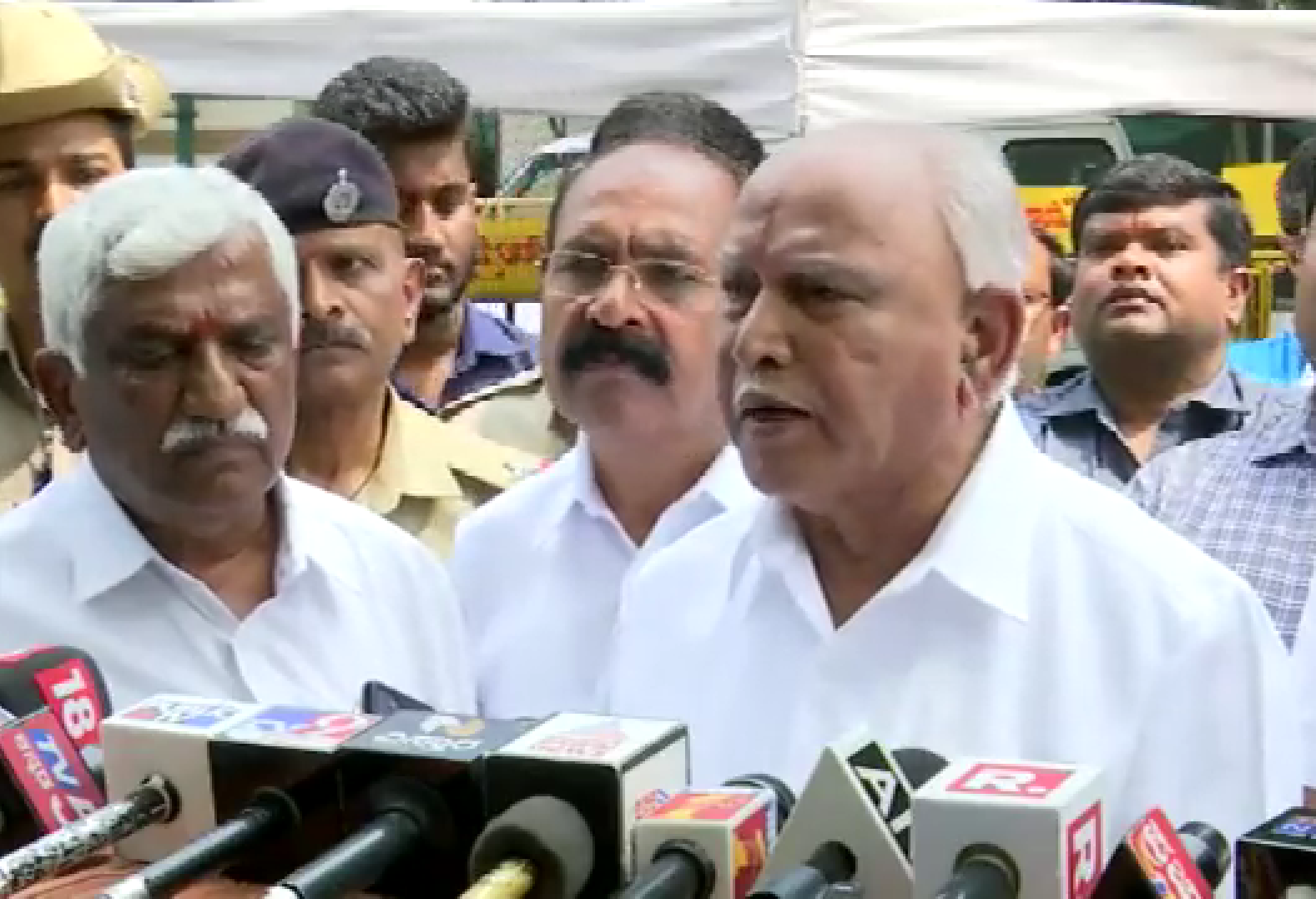 BJP leader and former CM of Karnataka assured party workers after Congress gave a big setback to the BJP in Assembly polls.
BS Yediyurappa, the leader of the Bharatiya Janta Party (BJP), has said that success and defeat are nothing new for the party and it will reflect on the defeat as the Congress made significant gains in the results of the Karnataka assembly elections on Saturday.
In the elections in Karnataka, the Congress is close to winning handily. There are currently 136 members of Congress, with the party leading in 126 seats and having won 10 seats thus far. In 60 seats, the BJP remains in the lead. BS Yediyurappa's statement comes as an aftermath of the election results.
"Victory and defeat aren't new to BJP. Party workers need not be panicked by these results. We will introspect about the party's setback. I respectfully accept this verdict," BS Yediyurappa said on party's loss in in the state.
Before BS Yediyurappa, CM Bommai also accepted defeat
This comes as CM Basavraj Bommai, conceded defeat and claimed a strong comeback in 2024 Lok Sabha elections. Congress on the other hand maintained its lead in the afternoon with 124 seats, followed by the BJP with 69 seats and JD(S) with 24 seats.
Basavraj stated that his party will do an in-depth analysis of the key issues that were left unchecked as the final result is announced. "We've not been able to make the mark. Once the results come we will do a detailed analysis. As a national party, we will not only analyze but also see what deficiencies and gaps were left at various levels. We take this result in our stride," he added.
He continued by saying that despite their best efforts, BJP members and Prime Minister Narendra Modi were unable to achieve success, "In spite of a lot of efforts put in by PM and BJP workers, we've not been able to make the mark. Once the full results come we'll do a detailed analysis. We take this result in our stride to come back in Lok Sabha elections."
Bommai in his earlier statement had claimed a resounding victory for BJP. Chief Minister's convoy also got stuck in Haveri as Congress workers celebrating the win came on road.
The vote counting began at 8 am, with high levels of security being enforced throughout the state. 
The exit polls indicated a hung legislature, with some predicting a majority return for Congress. Some exit polls also put the BJP in the lead.
In the event of a hung assembly, the Janata Dal (Secular) can act as a kingmaker.
Both the BJP and Congress are dependent on the hotly contested election that saw high-pitched campaigns from the political parties.