Budget session: PM Modi attends BJP parliamentary party meeting
7 February, 2023 | Pragati Singh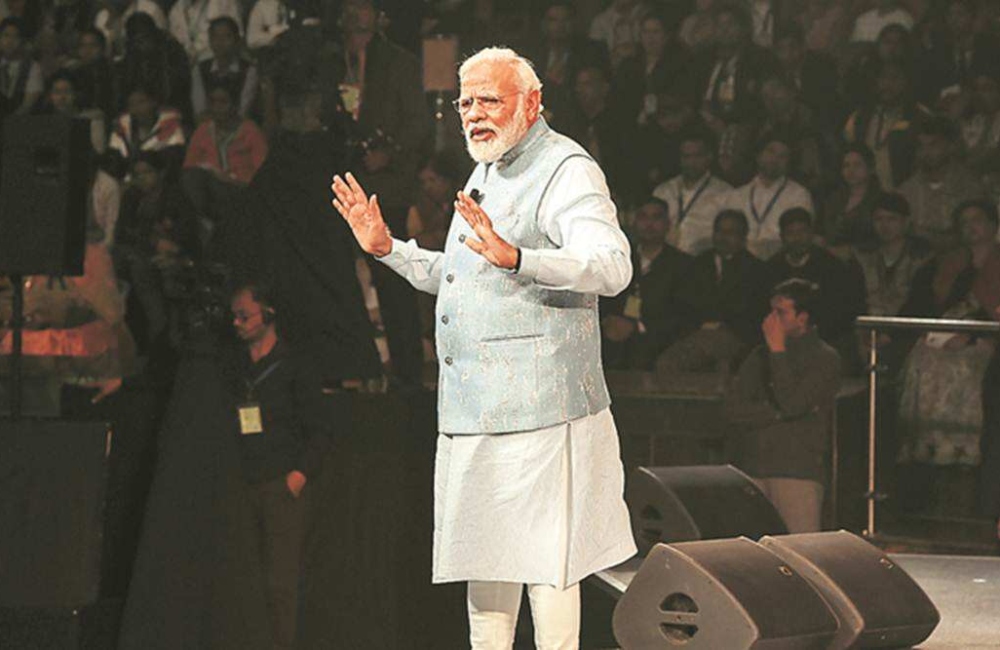 Modi attended a parliamentary party meeting of the BJP. Prime Minister Modi was welcomed by BJP national president JP Nadda.
On Tuesday, Prime Minister Narendra Modi attended a parliamentary party meeting of the Bharatiya Janata Party (BJP). Upon entering for the meeting, Prime Minister Modi was welcomed by BJP national president JP Nadda. Every Tuesday during a session of the House, the BJP holds its weekly meeting there.
This conference is likely to include discussion of important topics, including the recently passed Union Budget 2023–24.
On January 31 of this year, President Droupadi Murmu delivered the joint address that officially opened the Parliament's budget session. On February 1, Nirmala Sitharaman, the union's minister of finance, unveiled the budget year 2023–24. Due to the ongoing impasse around the Adani issue, no activity has been conducted in Parliament since that time.
Digvijay Singh, a prominent member of the Congress, declared on Monday that the party would not "back down" unless Prime Minister Narendra Modi agreed to allow a debate in Parliament about the Hindenburg Research report critical of the Adani Group.
Both Houses of Congress were adjourned during the budget session as a result of the constant pressure Congress puts on the government in Parliament. Both the Lok Sabha and the Rajya Sabha were adjourned for the day on Monday at 2 p.m.
The opposition's demand for the Joint Parliamentary Committee has caused a stalemate in Parliament for the third day in a row (JPC). On Monday, the Congress protested around the country outside State Bank of India (SBI) locations and Life Insurance Corporation (LIC) offices, calling for an investigation by the Joint Parliamentary Committee (JPC).
The opposition claims that the middle class's funds have been significantly impacted by the Adani group's investments in public sector banks like the SBI and LIC. On Monday, opposition parties demonstrated outside of Parliament near the Gandhi statue and called for a Joint Parliament Committee investigation or a Supreme Court-monitored investigation into the Hindenburg-Adani dispute.
On January 24, a report by the US-based Hindenburg Research surfaced, asserting that the Adani Group had weak economic fundamentals and was, among other things, engaged in stock manipulation and accounting fraud.
The statement claims that the Adani portfolio and the Adani verticals are dedicated to integrating India into the international economy and strengthening the country. The report was referred to as "nothing but a fiction" in the Adani Group's summary of its lengthy rebuttal.
The revelation sparked a sell-off of all Adani Group firms' shares. Even though other opposition parties are supporting the Congress on the Adani issue, it remains to be seen if organisations like the Bharat Rashtra Samithi, Aam Aadmi Party, and Trinamool Congress—which are frequently spotted together in meetings—will actually participate in the Congress demonstration or simply offer moral support. The Bahujan Samaj Party (BSP) and Janata Dal (Secular) have avoided Congress on this matter, though.