CBI Arrests Seven Persons in J-K Police Recruitment Scam
10 November, 2022 | Pranay Lad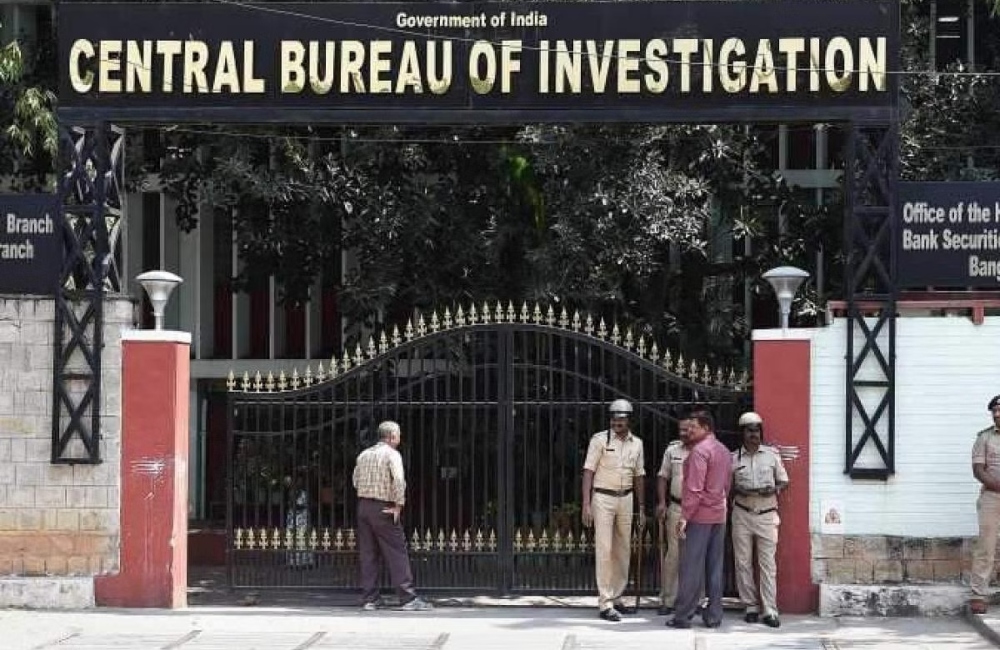 CBI detained seven people on Thursday, including members of the CRPF and Jammu and Kashmir police, as part of an ongoing investigation into a Jammu and Kashmir Police recruitment fraud.
In connection with an ongoing investigation into a case involving recruiting fraud for the Jammu and Kashmir Police, the Central Bureau of Investigation (CBI) detained seven suspects on Thursday, including members of the Central Reserve Police Force (CRPF) and the Jammu and Kashmir police.
Head constable Pawan Kumar, constables Amit Kumar Sharma, Atul Kumar, and Sunil Sharma are among those detained in the case. All three are members of the CRPF. Jaisuriya Sharma, an assistant sub-inspector in J&K police, Tarsem Lal of Pathankot in Punjab, and Asheesh Yadav of Rewari in Haryana are the other accused.
On Thursday, the seven defendants were brought before the chief judicial magistrate's court in Jammu.
On the request of the Jammu and Kashmir administration, the CBI opened an investigation in August. The case was filed against 33 accused, including a former medical officer at the BSF Frontier Headquarters in Paloura, a former member of the Jammu and Kashmir Selection Board (JKSSB), a former undersecretary and former section officer (of the JKSSB), a former CRPF officer, an ASI of the Jammu and Kashmir Police, the owner of a coaching centre in Akhnoor, a private company based in Bengaluru, private persons, and others, J&K Services Selection Board (JKSSB) held the test on March 27, this year. On June 4, the results were announced.
In response to allegations of test misconduct, the Jammu and Kashmir administration formed an investigative committee to investigate the situation. The accused allegedly collaborated with JKSSB officials, the Bengaluru business, beneficiary applicants, and others, resulting in grave irregularities in the conduct of the written test for sub-inspectors.
It was also claimed that an unusually high number of selected applicants were from Jammu, Rajouri, and Samba districts. A regulation infringement was reportedly discovered by the JKSSB while delegating the responsibility of setting question papers to a Bengaluru-based private business.
The probe further found that interested applicants and their families allegedly paid the accused between Rs 20 and 30 lakh in exchange for access to the question paper prior to the test.
Searches were also undertaken in numerous states, including J&K, Haryana, Gujarat, Uttar Pradesh, and Karnataka, at the homes of the accused (retired and current officials) and others, yielding a vast amount of damning papers and digital evidence.
It was discovered that the accused conspired with others, including their relatives, to allegedly leaking the question paper, sought candidates for the sale of the leaked question paper, received or collected a large cash sum of around Rs 20 lakh, and moved it to various bank accounts.
Nine of the 13 arrested earlier are currently in court detention, while four are in police custody.