Celebrating the 103rd birthday of ISRO's founding father Vikram Sarabhai
13 August, 2022 | Pranay Lad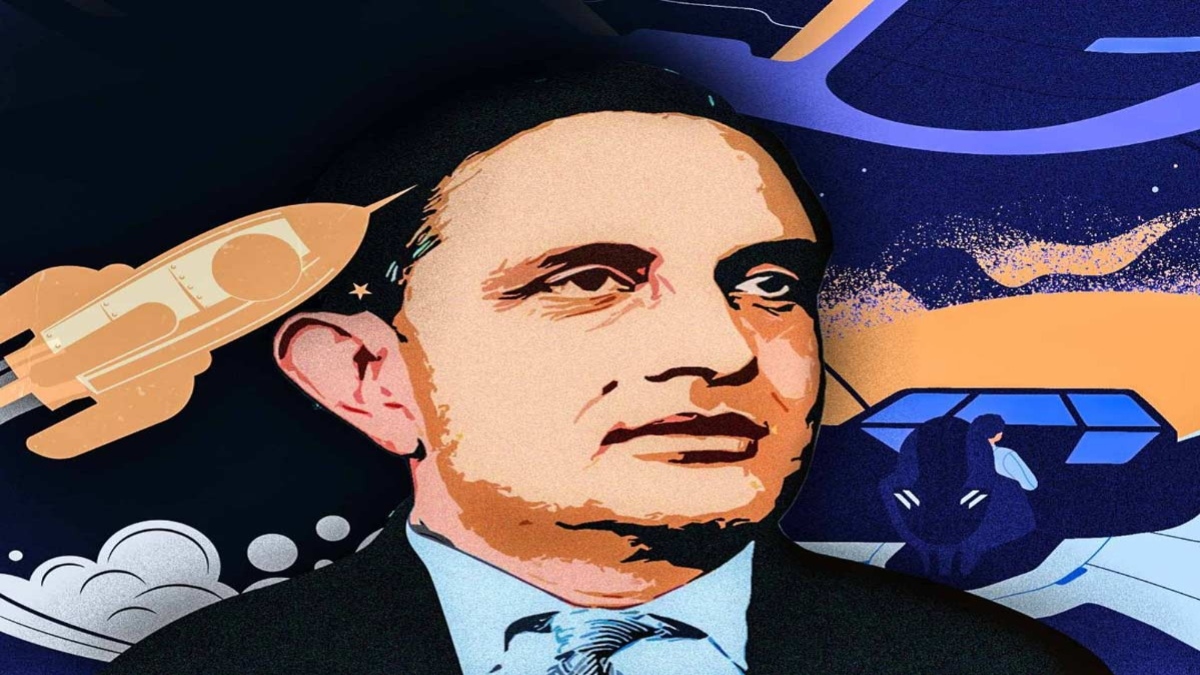 August 12 marks the birth anniversary of Dr. Vikram Sarabhai, and he made a big contribution by realising his aim of India being a major leader in the space industry. One of the many honoured scien...
August 12 marks the birth anniversary of Dr. Vikram Sarabhai, and he made a big contribution by realising his aim of India being a major leader in the space industry.
One of the many honoured scientists, Sarabhai had the foresight to see the significance of space technology for India's growth. This year marks Sarabhai's 103rd birthday, so let's take a quick look at his life narrative and his contribution to the growth of the country.

Vikram Ambala Sarabhai was born in 1919 in Ahmedabad, Gujarat, to Ambala Sarabhai, a textile businessman, and Sarala Devi, a housewife. When Dr. Sarabhai was seven years old, Nobel Prize-winning poet Rabindranath Tagore visited him and, based on the boy's head shape and other physical characteristics prophesied that he would go on to become famous.

Dr. Sarabhai received a Montessori education in his house, "The Retreat," where his father had set up a complete workshop as well as a physics and chemical laboratory, shortly after his birth. Dr. Sarabhai created a steam engine at this time with the aid of a carpenter.

Though he was compelled to return to India during the Second World War, Dr. Sarabhai and his brother Gautam travelled to London in 1937 for further study and entered St. Johns College at Cambridge University. After his return, he joined the Indian Institute of Science (IISc), Bengaluru, where physicist Sir Chandrasekhara Venkata Raman helped him finish his cosmic ray studies.

Dr. Sarabhai returned to Cambridge in 1945 to complete his doctoral work on a thesis titled "Cosmic Ray Investigations in Tropical Latitudes," which was later published. Dr. Sarabhai married Mrinalini, a classical dancer, in 1942 before returning to London. A boy called Kartikeya and a daughter named Mallika were born to the couple.

The Indian National Committee for Space Research (INCOSPAR) was established in 1962 by the Indian government to carry out the nation's aspirations in this area. Later, INCOSPAR established the Thumba Equatorial Rocket Launching Station (TERLS) near Thiruvananthapuram for upper atmospheric research under the direction of Dr. Sarabhai. This INSCOPAR was replaced by the Indian Space Research Organisation (ISRO), which was established in 1969.

Dr. Sarabhai is credited with providing ISRO with the appropriate guidance to serve as a development agent. Notably, Dr. Sarabhai suggested that the INSCOPAR be established after Russia, then the USSR, launched the first satellite in history, Sputnik, in 1957.

He also assisted Dr. Homi J. Bhabha in establishing India's first rocket launch facility in the St. Mary Magdalene Church in Thiruvananthapuram, among his many other accomplishments. Additionally, he launched the satellite mission that allowed ISRO to launch the Aryabhatta satellite. However, this satellite was sent into orbit on April 19, 1975, which was four years after Dr. Sarabhai's passing in 1971. He also made a significant contribution to the founding of the Indian Institute of Management in Ahmedabad.
His passing in 1971 at the age of 52 was a great loss for the country, but his memory has been perpetuated via numerous memorials. In honour of him, the International Astronomical Union in Sydney designated a crater on the Moon in 1973. His birthday is commemorated as Space Science Day.
Additionally, the Vikram lander on ISRO's Chandrayaan-2 mission, which launched in July 2019, was named in
Dr. Sarabhai's honour, and the Vikram Sarabhai Space Centre (VSSC), located in Thiruvananthapuram, is dedicated to him. He received the Padma Vibhushan, India's second-highest civilian honour, in 1972 as a result of his numerous contributions.
Also Read: To identify the source of extremely high-energy cosmic rays, Scientists use NASA's Fermi data