Celebrities Reaction On Scheduled Landing of Chandrayaan 3
23 August, 2023 | Anamika Singh Parihar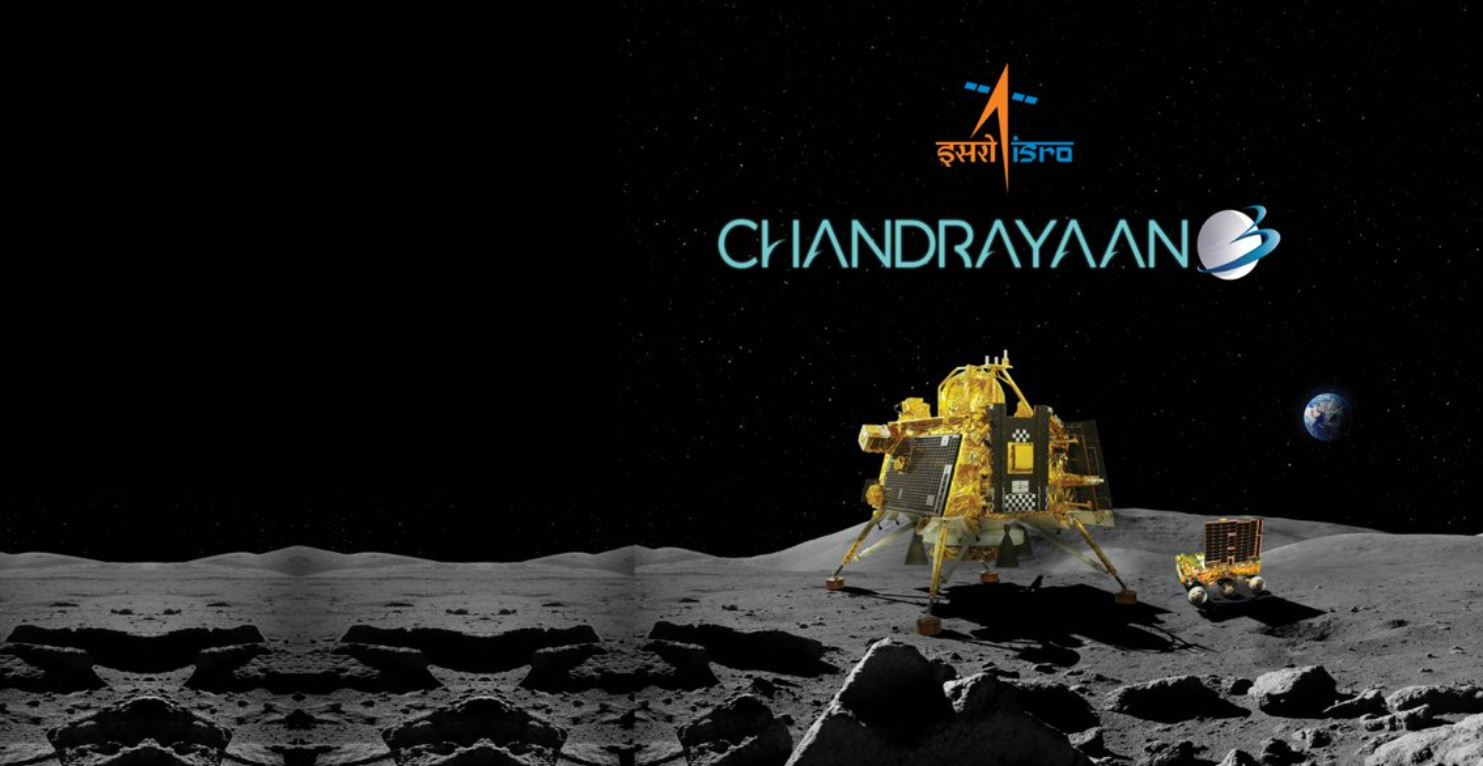 Celebrities optimistic response on Chandrayaan 3 scheduled landing today, 23 August.
Indian Space Research Organization (ISRO) is expected to create history as its Moon Mission Chandtrayaan-3's Vikram lander attempts landing on the south pole of the Moon at around 18:04 PM today, August 23. Meanwhile, various celebrities are enthusiastically reacting on Chandrayaan 3 scheduled landing.
Subhash Ghai
Film director Subhas Ghai, while reacting to the Chandryaan 3 landing, said that in my childhood, my grandmother used to show me the moon by keeping water on a plate. How close is it? Today, in 2023, our country has really reached the moon. This is a big success for the country.
"I would like to wish the Chairman of ISRO and his team all the best and pray that Vikram Lander is seen on the surface of the moon. Many congratulations!!!"
Kareena Kapoor
Meanwhile, actress Kareena Kapoor spoke about India's Moon Mission Chandrayaan 3 on August 21. While talking to the reporters, the actress said, "It's a great move for India, a proud moment for each and every Indian. You feel that pride in your heart."
She also said that as Indians, we are all waiting to watch the momentous landing of Chandryaan 3. She further said she would watch the landing of Chandryaan 3 with her children.
Anupam Kher
Bollywood actor Anupam Kher posted a video on X (formerly Twitter) on August 23 and wished all Indians in advance on Chandrayaan 3 landing.He tweeted, "Prayed for the success of #Chandrayan3 at home temple today. We are grateful for the tireless efforts of our scientists.@isro. Best wishes and congratulations to all the countrymen in advance. Jai Mahadev. Jai Bajrang Bali. Jai Shri Ram."
R. Madhavan
Actor R. Madhavan, who played the main lead in the 2022 movie "Rocketry: The NAmbi Effect," based on the biography of former aerospace engineer Nambi Narayan, took the X (formerly Twitter) to congratulate the ISRO on Chandrayaan 3's scheduled landing.
R. Madhavan stated in X (formerly Twitter), "Chandrayaan-3 WILL BE ABSOLUTE SUCCESS—- MARK MY WORDS. Congratulations @isro.. IN ADVANCE… on this phenomenal success… I AM SO HAPPY AND PROUD… Congratulations to @NambiNOfficial too. The Vikas engine delivers yet again during the launch."
Manoj Joshi
Bollywood actor Manoj Joshi has lauded the efforts of ISRO's scientists and hailed Prime Minister Modi's leadership while reacting to India's moon mission, Chandrayaan 3.
He tweeted on X (formerly Twitter): "I have full faith that #Chandrayaan3 will soon land on the Moon's surface. I am proud of our great scientists in India, due to whose hard work India is going to create history in the field of space. I am glad thatIndia is touching new dimensions under the able leadership of respected Prime Minister Mr. Narendra Modi."
Riteish Deshmukh
Actor Riteish Deshmukh has posted a picture on X in which he wears a t-shirt mentioning ISRO.
Also Read: Chandrayaan-3: Tejasvi Surya speaks exclusively to NewsX on India's moon landing