Ex-Andhra CM Chandrababu Naidu Arrives at Rajamundry Central Jail on Judicial Custody
11 September, 2023 | Anupam Shrivastava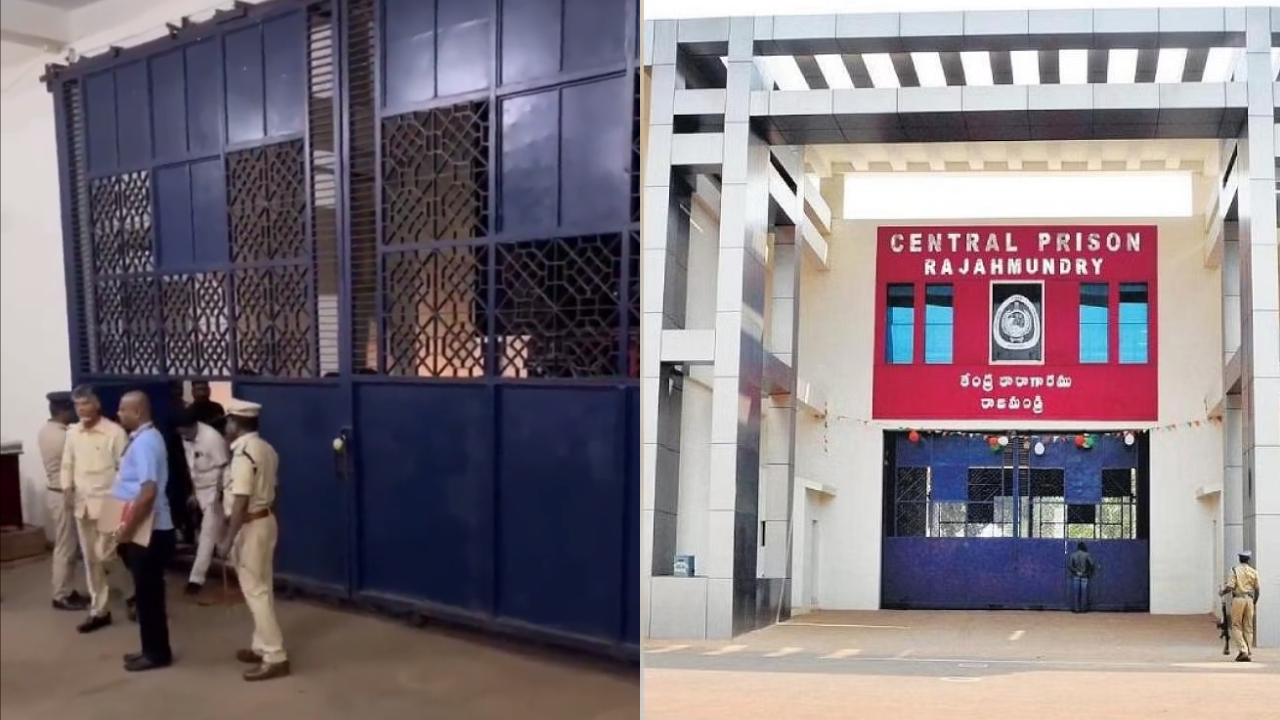 Chandrababu Naidu was arrested in 3,300 crore corruption case related to Andhra Pradesh's Centers of Excellence (CoEs). The CID contends the scam led to over Rs 300 crore in state government losses.
Telugu Desam Party (TDP) leader N Chandrababu Naidu arrived at Rajamundry Central Jail early on Monday, where he has been placed in judicial custody in connection with the alleged corruption case regarding Andhra Pradesh Skill Development Corporation. The development follows his arrest by the Andhra Pradesh Criminal Investigation Department (CID) over the weekend.
The former Chief Minister's incarceration has brought heightened attention to the case, and according to the police, Chandrababu Naidu has been allocated accommodation in the upper block of the Sneha Wing within the jail, alongside prisoner number 7691. Joining him at the central jail were his son, Nara Lokesh, and several other party leaders.
To ensure law and order in the region, East Godavari district police took the preemptive measure of imposing a prohibitory act in Rajamundry, underscoring the significance of the situation. It's worth noting that a substantial police presence had already been established at Rajamundry Central Jail ahead of Naidu's remand.
In response to Chandrababu Naidu's arrest and judicial custody, the Telugu Desam Party (TDP) swiftly called for a state-wide bandh, signaling the party's stance on the matter.
The legal proceedings stem from Chandrababu Naidu's arrest by the CID in connection with an alleged corruption case linked to the establishment of Centers of Excellence (CoEs) in Andhra Pradesh. This ambitious project, with an estimated project value of Rs 3300 crore, has garnered attention for all the wrong reasons, as per official statements. The CID alleges that the scam has resulted in substantial financial losses to the state government, exceeding Rs 300 crores.
The investigation by the CID has brought to light serious irregularities in the project. Most notably, it has been revealed that prior to any expenditure by private entities involved, the state government provided an advance of Rs 371 crores, representing the entire 10 percent commitment by the government. Shockingly, a significant portion of these government funds was funneled into shell companies through fabricated invoices, with no actual delivery or sale of the items mentioned in the invoices, according to CID officials.
In their remand report, the CID emphasized that, based on their investigation thus far, the total expenditure by private entities on six skill development clusters exclusively originated from the funds advanced by the Government of Andhra Pradesh and AP Skill Development Center, totaling Rs 371 crores. This revelation underscores the gravity of the alleged financial misconduct surrounding the project.
Also Read: Spain soccer chief Luis Rubiales to resign after World Cup kissing scandal
Catch all the Latest Business News, Breaking News Events, and Latest News Updates on NewsX