'Chennai, you have got my heart:' US Ambassador Relishes South India Thali At Tamil Nadu Bhawan
14 June, 2023 | Srishti Ruchandani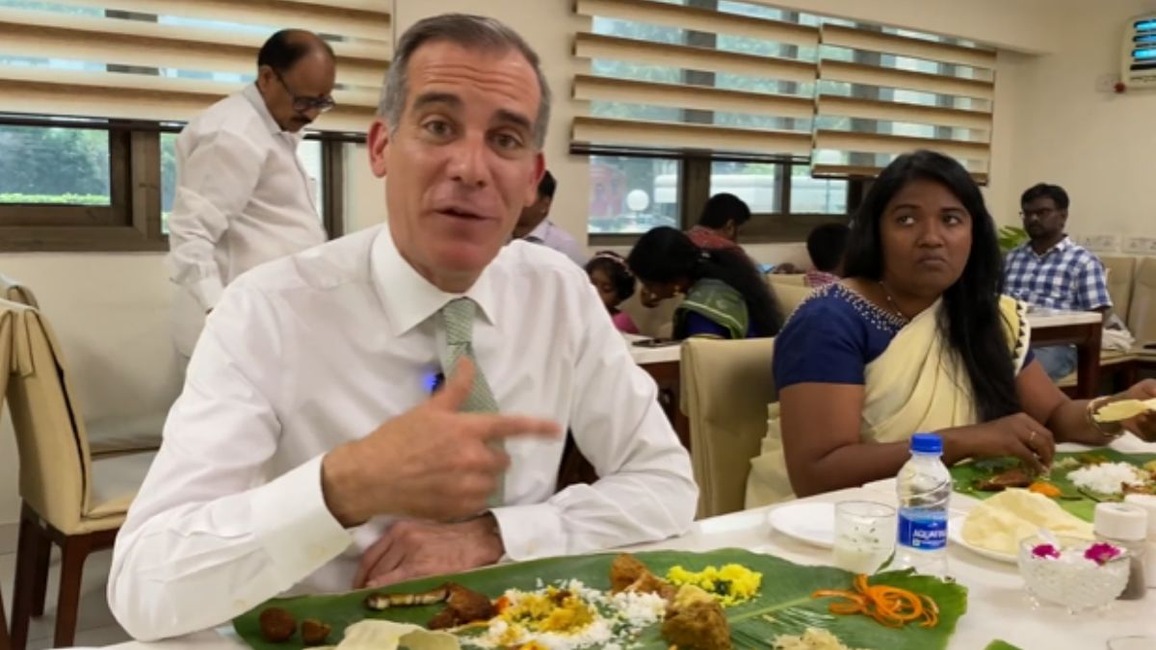 US Ambassador to India, Eric Garcetti is leaving no stone unturned to taste all the items.
US Ambassador to India Eric Gracetti on June 14 visited the Tamil Nadu bhawan in Delhi, along with some of his colleagues, who explained the dishes to him, and was left impressed after trying south Indian delicacies.
In a tweet, Garcetti said, "Vanakkam from Tamil Nadu Bhawan in Delhi! Today, I tried the iconic South Indian thali on a banana leaf, and I am so impressed by the complexity of these delicious South Indian delights. Chennai, you have my heart and I am excited to see you soon."
In the video, he said that he has to eat the food on the banana leaf and also without using cutlery (spoons and folks). He was also briefed about the use of banana leaves. He also interacted with a few customers who were there in Bhawan to eat the food.
At the end of the video, he was heard stating, "They say the best way to someone's heart is through their stomach. So Chennai, you have got my heart today! and I can't wait to see you soon."
The video was appreciated by netizens and users had many suggestions regarding other foods he should try. Earlier, he tried out the Maharashtrian dish at Maharashtra Sadan in Delhi, along with three of his colleagues.