'China dragging Nepal into BRI while stalling projects beneficial to it'
20 March, 2023 | Pragati Singh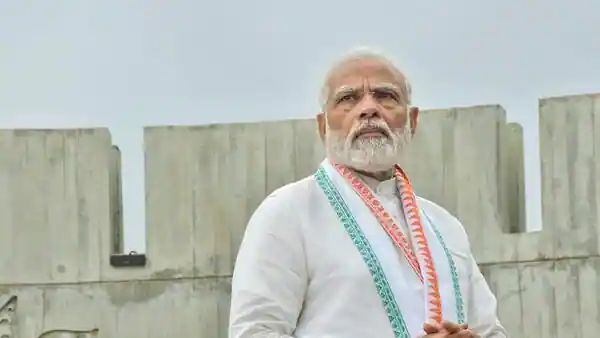 Nepal and its neighbouring nation, China, have a long history of connections and aid.
During the Nepal-China Investment and Business Forum 2023 in Kathmandu, Nepal Prime Minister Pushpa Kamal Dahal invited Chinese companies to invest in his nation. Dahal also brought up the long-debated Nepal-China interior railway and transmission line during the meeting, according to epardafas, a Nepal newspaper.
The Nepal Prime Minister stated that talks are underway with China to expand the border in trade connections, and he also voiced worry about the country's growing trade imbalance with China. He also stated that foreign direct investment (FDI) from China has not been received as promised, according to the magazine.
Nepal's growing trade deficit with China and the "apparent gaps in China's committed and actual FDI are some of the issues that a forum like this should try to address with a practical solution," said Dahal.
Nepal and its neighbouring nation, China, have a long history of connections and aid. China has recently seized control of Nepal's major projects. Airports, hydroelectric projects, tunnels, highways, and dry ports are all being built by Chinese businesses.
Some of these projects are complete and running, while others are on hold. The Nepalese government has developed certain projects with Chinese financing. Yet, doubts concerning the logic and advantages of such initiatives are now being raised.
Several projects have been delayed for years owing to the incompetence of Chinese corporations. CAMC Engineering, Sino Hydro Corporation, Poly Changda, China Overseas, China State Construction Engineering, and other Chinese firms are particularly active in Nepal's large projects.
The Damak Industrial Park, which China was scheduled to build, is currently on hold. The building of this park, which was laid with pomp by pledging to enhance the country's economic position, generate work for one lakh people, and usher in an industrial revolution, has been halted for a long time.
Eight years have passed since the land was acquired, and two years after the foundation stone was set, yet the work has still to advance due to Chinese disinterest.
On the one hand, residents were dissatisfied with the choice made by then-Prime Minister KP Sharma Oli to please China; on the other hand, the Chinese side has been unable to move forward for building.
Among the Chinese company's other incomplete projects are the Narayangadh-Butwal road section expansion, the Kalanki-Maharajganj ring road extension, the Timure dry port, and the Syafrubesi-Rasuwagadhi road building.
Similarly, Chinese firms have been delaying the building of the Kathmandu-Tarai Motorway tunnel.
Several Chinese-built projects, such as Pokhara Airport and the Upper Tamakoshi Hydropower Project, have been completed. Nonetheless, some projects were also completed slightly later than expected.
In this regard, the purpose of the Pokhara airport, which was built with Chinese assistance, is being called into doubt. Many events have demonstrated that there is a risk of flying in this airport, which was developed without considering the environmental impact.
Flying is difficult in this area, particularly due to the presence of birds and other animals. As a result, the Nepalese government is having difficulty repaying the Chinese loan.
The Nepal-China railway has also long been considered. Even during the visits of Chinese President Xi Jinping and Former Chinese Foreign Minister Wang Yi, several agreements about the advancement of this project have been reached, but there is still no ready to begin work.
Not just trains, but also border sites in Nepal's Himalayan area, notably Humla, are linked to China, however construction has yet to begin following the Covid-19 epidemic. The sole operable border crossing with China, Rasuwagadhi, is likewise not completely functioning.
On the other side, China is pressuring Nepal to join its ambitious but contentious Belt and Road Initiative (BRI). A few months ago, during the inauguration of Pokhara International Airport, a Chinese Embassy official in Nepal made the contentious claim that the facility was built under the BRI.
Despite China's claim that Pokhara International Airport was developed under the BRI, it was outsourced to China CAMC Engineering Co and funded with a concessional loan from China's Exim Bank.
Similarly, it is critical to recall that the loan arrangement was inked before Nepal became a member of the BRI. According to analysts, while the government is courting Chinese investment, their work should be examined as well. Because Nepal's trade imbalance with China has lately increased, experts believe that greater focus should be made on the access and market certainty of Nepali products in the Chinese market.
Prime Minister Dahal also voiced worry over the event's growth in the trade imbalance with China. Although importing commodities worth over 2 trillion 32 billion rupees from China in the previous fiscal year, it exported just 67 billion rupees.
Economists agree with Prime Minister Dahal that the Chinese side and corporations should be fully equipped and accountable for investment in Nepal.