China falters at easing tensions with US after balloon fallout
7 February, 2023 | Vaishali Sharma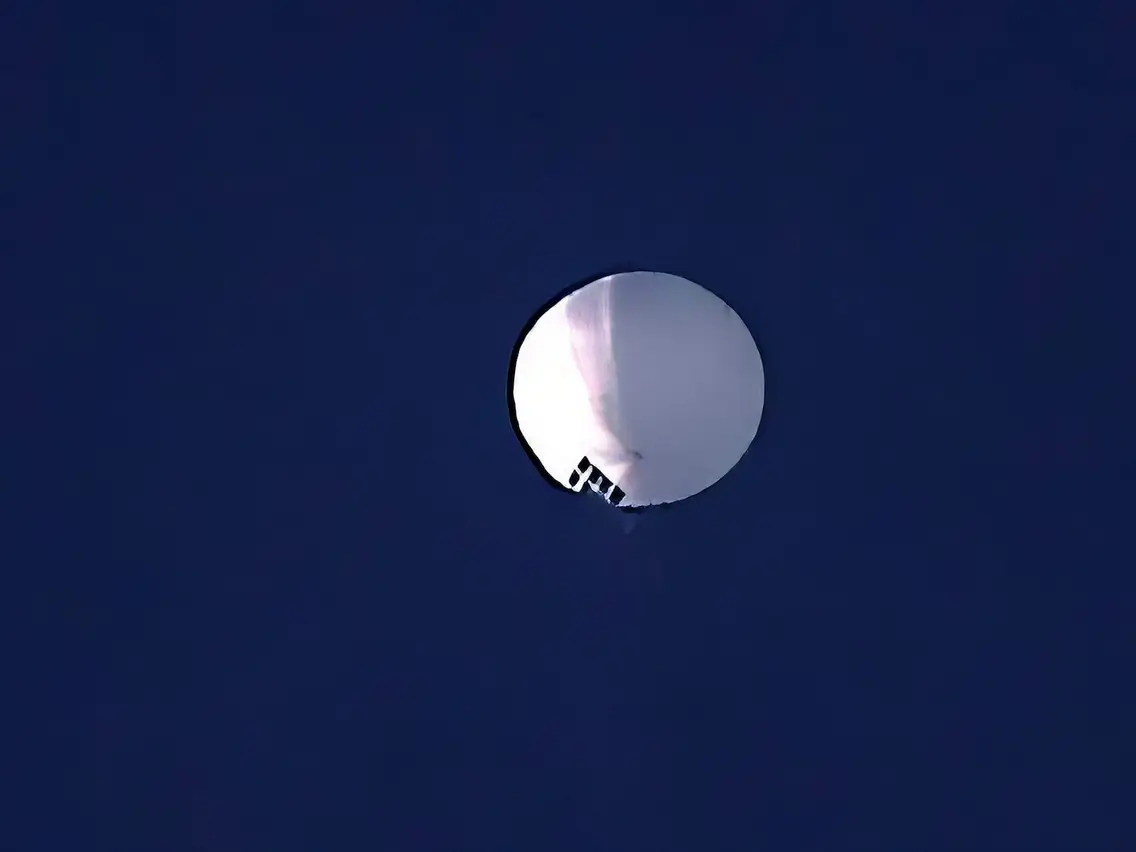 China's hopes for de-escalation with the US were dashed when an American fighter jet shot down a Chinese "spy" balloon that had floated across the country, writes Chris Buckley in The New York Time...
China's hopes for de-escalation with the US were dashed when an American fighter jet shot down a Chinese "spy" balloon that had floated across the country, writes Chris Buckley in The New York Times (NYT).
"Strong discontent and protest" were registered in Beijing. However, it may be powerless to respond. The reaction from Beijing, which was defensive, angry, and hedging its bets, highlighted the difficulties facing China's leader, Xi Jinping, as he tries to stabilise relations while giving little, if any, ground, according to Buckley.
A Chinese high-altitude balloon carrying a payload the size of three coach buses and outfitted with what American officials described as surveillance equipment was spotted over the continental US, visibly hovering above a state with key military assets and resulting in an international incident.
China maintains that the vessel shot down by the United States over the Atlantic Ocean on Saturday was a weather balloon thrown off course. Analysts say it has shown signs of being caught off guard by the incident as well as wanting to mitigate the potential damage, framing the situation as the result of factors beyond its control and offering a rare expression of "regret" over it in a statement Friday.
The Chinese government's reaction to the bipartisan outrage in the United States over the high-altitude balloon suggested that Chinese leaders were perplexed that those planned talks in Beijing had been overshadowed by what they described as an innocent mistake.
Chinese officials had been preparing to host US Secretary of State Antony J Blinken for talks in Beijing this week aimed at containing tensions over a slew of issues, including technology barriers and bans, Western opposition to hardline Chinese policies in Hong Kong and Xinjiang, and American support for Taiwan, the self-ruled island that Beijing has demanded accept unification, according to the New York Times.
Blinken cancelled his trip to China, citing his displeasure with the balloon.
"China is in a very tight geopolitical spot," said Evan S Medeiros, a professor of international politics at Georgetown University who served as President Barack Obama's top adviser on Asia-Pacific affairs.
"They were caught red-handed with no place to go. And during a moment when they want to improve relations with many big powers, principally the US," added Medeiros.
Meanwhile, Xi has his hands full with domestic strains and may want to avoid another round of tit-for-tat antagonism with the Biden administration, said Buckley.
China's economy is anaemic after the abrupt abandonment of Xi's strict "zero Covid" policies, and the government is also trying to defuse a longer-term real-estate crisis.
Moreover, the US' tightening restrictions on sales of advanced technology to China, especially cutting-edge semiconductors, could hurt Chinese companies and Xi's innovation plans.
Since beginning a third five-year term as party leader in October, Xi has tried to ease tensions with Western countries — including the United States, Australia and European powers — worried that they are coalescing into a firmer alliance committed to containing Chinese power, reported NYT.
Despite its mention of possible further actions, the Chinese government's response to the balloon's downing also hinted that it does not want to drag out the dispute.
Notably, the Chinese statement accused the United States of violating international norms by shooting down the balloon, but did not mention any claimed violation of international law, said Buckley.
China also said it would "defend the legitimate rights and interests of the enterprise involved" with the balloon, which could help it make a case that the government was not directly involved in launching the balloon.
Moreover, the fraying ties between Beijing and Washington may come under much heavier stress if Kevin McCarthy, the new House speaker, visits Taiwan.
McCarthy had previously stated that he might visit the island to demonstrate Washington's support for Taiwan in the face of Chinese threats, but he has not made any firm plans.