China: Shanghai Hit by a Surge in Coronavirus Cases
23 December, 2022 | Pranay Lad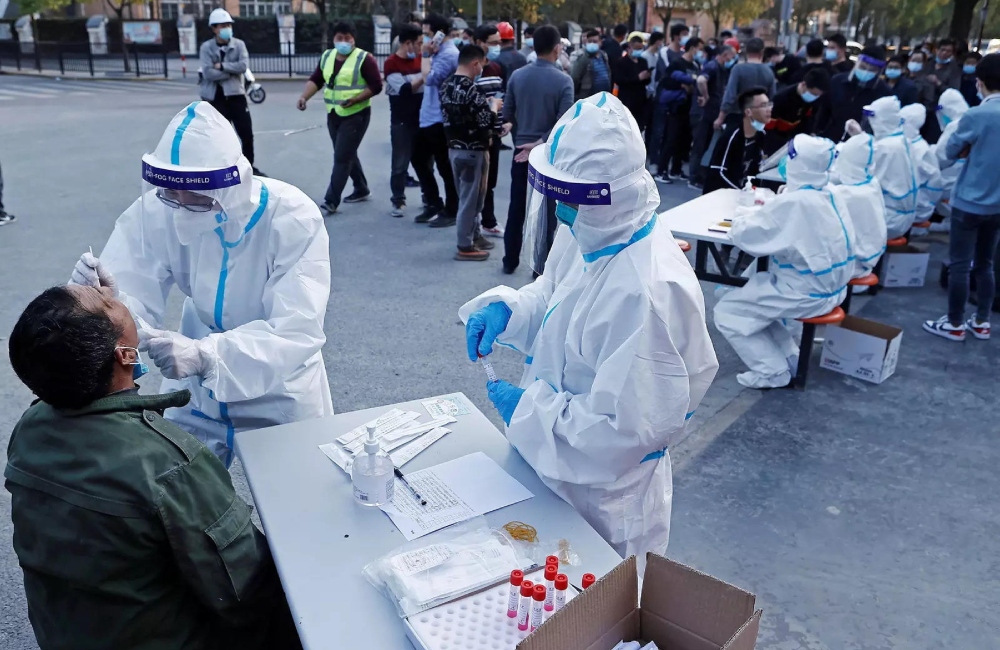 The megacity of 25 million people in China, Shanghai, has seen an increase in coronavirus incidence.
Since last week, there have been more cases in Shanghai, where a lack of workers is causing delivery service delays. Among Chinese cities, Shanghai has the highest concentration of Japanese people. According to the general consulate of Japan in the city, the virus is spreading among employees at Japanese and foreign companies.
This happened a few months after a severe lockdown was imposed on Shanghai to contain the Covid outbreak. According to the report, businesses are closing due to staff absences, businesses are failing to cope with the influx of infected patients, public transportation utilisation is declining, and pharmacies are turning away consumers with empty hands.
At a news conference on Thursday, Chengdu officials in the interior province of Sichuan said that 300 fever clinics have been established throughout the city. They said that every day, up to 42,000 individuals visit the facilities.
A new chorus of voices calling for Premier Xi Jinping's resignation has emerged in China due to his failure to contain the outbreak there.
The Chinese people have also demanded an end to the Communist Party of China's (CCP) one-party dictatorship, with many chanting "Step down, Xi Jinping!" We don't want lifelong overlords, and the Communist Party ought to leave. According to a news article from Insideover, "We don't want emperors."
The unexpected Covid increase in China is further sign that its vaccinations are ineffective. According to Tibet Press, this raises concerns, particularly for nations who receive vaccines from China.
Chinese citizens have reportedly been forced to fend for themselves when the Chinese Communist Party (CCP), despite widespread protests against the government's "Zero-Covid" policy, abruptly withdrew its strict Covid controls, according to a recent report by Voices Against Autocracy.
In China, Covid is expanding quickly. According to unofficial reports, Covid is currently present in roughly 40% of Beijing citizens. According to sources, the CCP has changed its position on Covid and now considers it to be only the flu.
Even those with weak symptoms are going to hospitals as the number of cases rises in important Chinese cities. 30,000 calls a day, or six times the usual amount, are made to emergency call operators.
Voices Against Autocracy claims that there are lines outside fever clinics in numerous locations. Hospitals are under pressure as doctors and nurses contract the virus, and drugs and treatments are in limited supply. Also being urged to report to work at risk of spreading the disease are doctors who have tested positive or are asymptomatic.