The Intricate Chinese Web Behind India's Top-Grossing App's Disappearance
30 August, 2023 | Anupam Shrivastava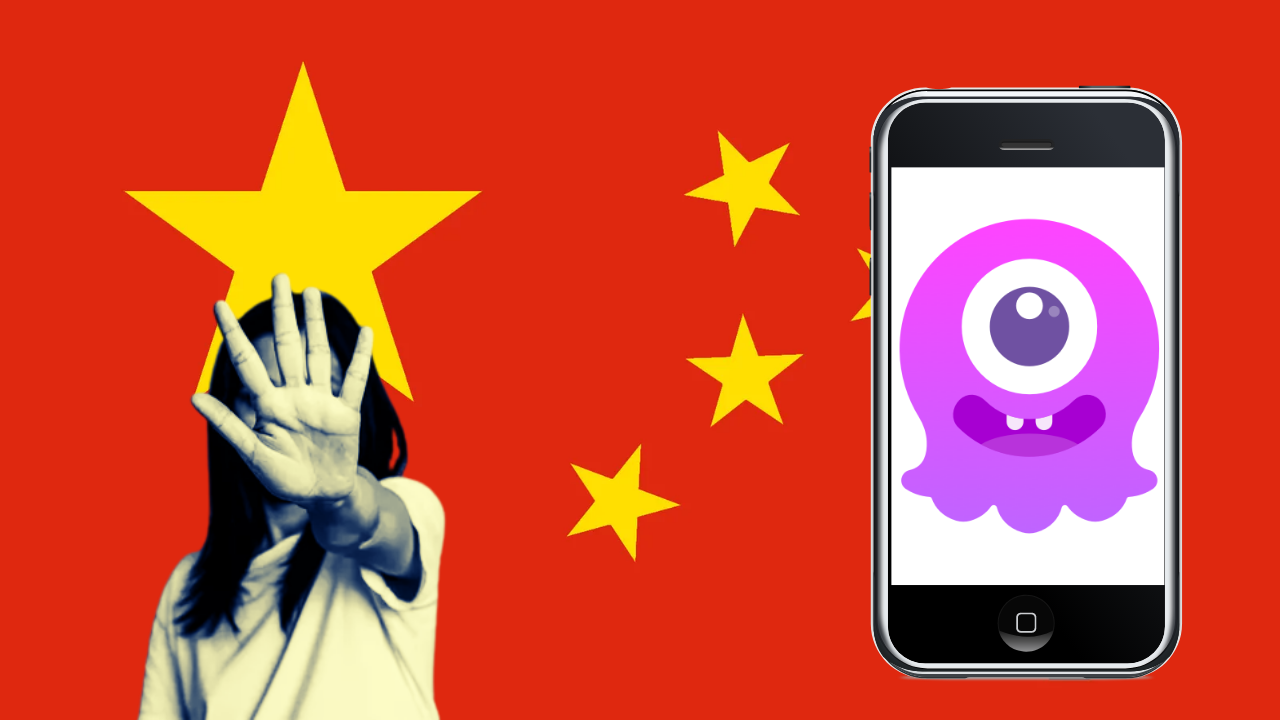 The adult application having links with Chinese entitles was available on Play Store between 2020 and 2023 even as India continued to ban Chinese Apps.
One of India's most profitable apps vanished from the Indian app store this week, leaving behind a trail of questions. The app in question, Chamet, was more than just a simple app. It was operated by a secretive Chinese company that managed an adult user-generated content empire without facing repercussions for years. A Bengaluru-based Canadian Youtuber Caleb Friesen put out a detailed thread over X (formerly Twitter) about the shady origins of the Chinese Application. Chamet's empire thrived between 2020 and 2023, with India as its most lucrative market. Here's a deep dive into the rabbit hole that is Chamet's hidden story.
The company responsible for Chamet attempted to shroud its true identity by labeling the app's developer as "Chamet Team." However, the thread began to unravel when Caleb noticed a peculiar clue hidden within the Play Store URL: "hkfuliao."
The solo investigation by Caleb led to the discovery of the company's full name: Fuliao Hong Kong Limited. The company's registered address in Hong Kong and their "About Us" section became key elements of this unfolding narrative. Further digging, utilizing Hong Kong's Integrated Companies Registry Information System, revealed Fuliao's Chinese name: 富聊香港有限公司, translating to Rich Chat Hong Kong Limited.
This breadcrumb trail eventually led to a web of connections. The Chinese company Rich Chat Hong Kong Limited had an investor: Hangzhou Xingmang Technology Co. Ltd., translating to Starlight/Astral Technology. The company's headquarters were located in Hangzhou, China. A significant revelation was that Tong Youfeng, an executive director of Hangzhou Xingmang Technology, was the founder of iPayChat—a strikingly similar app to Chamet.
iPayChat shared eerie similarities with Chamet. Both were adult-oriented apps catering to male users seeking one-on-one adult video interactions with female performers. While Chamet targeted a global audience, iPayChat appeared to primarily focus on the Chinese market.
Tong Youfeng's entrepreneurial journey was traced back to 2000 with a dating website called SkyHits. This journey eventually led him to found iPayChat's parent company, Hangzhou Fuchao Technology Co. Ltd., and later Hangzhou Xingmang (Starlight/Astral) Technology Co. Ltd.
Other key figures in Hangzhou Fuchao Technology Co. Ltd. included Pang Shengdong and Pang Jin. Pang Shengdong's monumental impact on the Chinese startup scene was evident with his ventures, including the successful creation of 51 and 2345. These achievements firmly established him as a notable player in the industry.
The names of the companies spoke volumes—Fuliao Hong Kong Limited (Chamet's owner) and Hangzhou Fuchao Technology Co. Ltd. (iPayChat's parent company) shared a common theme: Rich Chat. A comparison of the "About Us" sections of hkfuliao and iPayChat's websites revealed a suspicious copy-paste with minor alterations.
Though concrete evidence linking the trio—Tong Youfeng, Pang Shengdong, and Pang Jinyu—to Chamet remained elusive, the trail of connections was strong. Tong Youfeng emerged as a central figure, likely the mastermind behind Chamet. The extent of Pang Shengdong and Pang Jinyu's involvement, however, remained ambiguous.
Mumbai Police Raided Illegal Video Call Centre Having Links With Chamet
While Chamet had become a source of income for some women, it also facilitated the rise of syndicates exploiting and coercing women into performing on the platform. In August 2022 Mumbai's Unit 11 crime branch had shut down a video sex call center linked to 'Chamet' app, rescuing 17 women including students. The operator was identified and charged for offering sex chat services priced between Rs 270 to Rs 10,000. The accused was charged with IPC section 294 for obscene acts in public. The illegal nature of such activities was further established by Indian law (Section 292 of India's Penal Code, 1860) which prohibits profiting from businesses involving obscene content.
The disappearance of Chamet has lifted the veil on a complex network of connections, revealing a tale of exploitation and anonymity. The extent of the involvement of these Chinese entities in Chamet's operation reveals the depths of this enigmatic empire.
Also Read: India Firmly Dismisses China's Baseless Territorial Claims Presented in 'Standard Map
Catch all the Latest Business News, Breaking News Events, and Latest News Updates on NewsX