Clashes break at St Mary's Cathedral Basilica after dispute over Unified Mass
25 December, 2022 | Riya Girdhar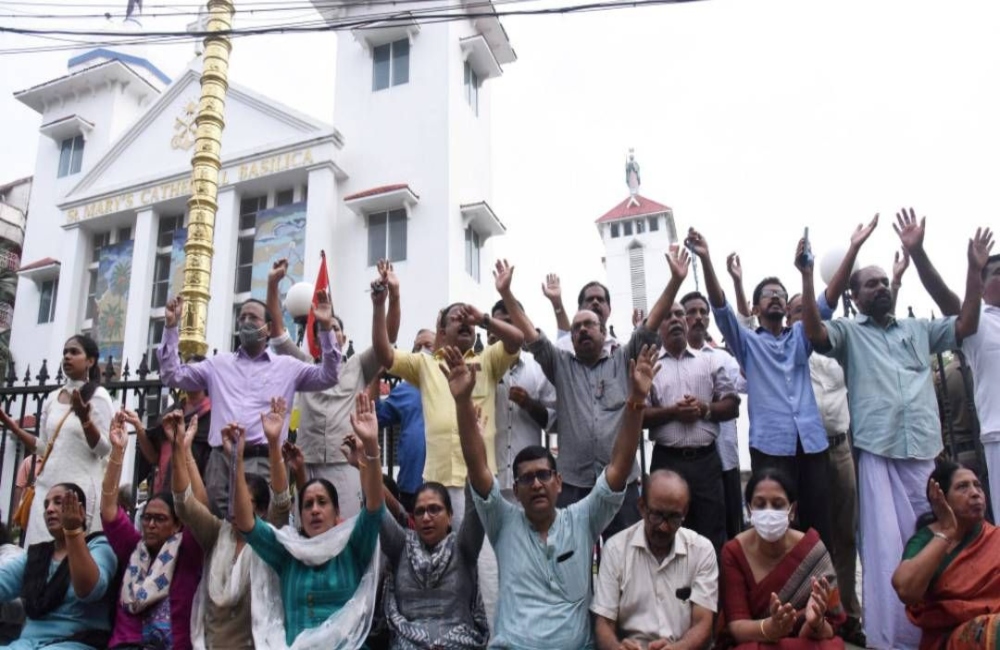 On Saturday, clashes erupted at Kerala's Saint Mary's Cathedral Basilica over an united Holy Mass.
The fights happened within the Basilica between supporters of the united holy mass and the other group offering mass facing the public.
At either end of the altar, two groups of devotees and priests offered both styles of Mass at the same time. The supporters of the united mass entered the church as the other group offered mass in front of the congregation.
The Ernakulam-Angamaly archdiocese's apostolic administrator, Mar Andrews Thazhath, issued a circular asking the parishes to use the Unified Mass in October. It was opposed by a significant portion of the lay population as well as certain clergymen. A sizable protest against the Syro-Malabar church administration's plan to institute the unified Mass was organised earlier this year in Kochi by the dissident priests and people who supported the widely accepted congregation-facing Mass.
The Syro-Malabar Church's Synod of Bishops declared that the unified Mass will begin to be said in all parishes on November 28, 2021. A group, though, was against the novel procedure.