Climate change can't be fought from conference rooms alone, but at dinner table in every home: Modi
15 April, 2023 | Pragati Singh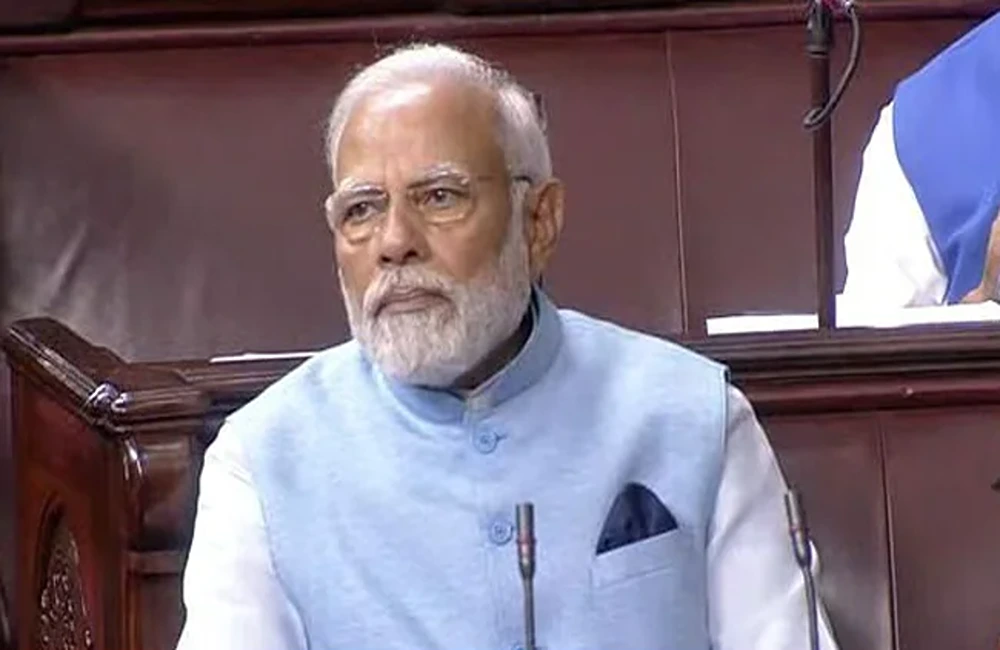 Making every family and every individual aware that their choices can help the planet can provide scale and speed.
Bringing India's perspectives on 'How Behavioural Change Can Tackle Climate Change' to the forefront, Prime Minister Narendra Modi said on Friday that one of the most powerful ways to combat climate change is a behavioural change that must start at home.
"Climate change cannot be fought from conference tables alone, it has to be fought from the dinner tables in every home. When an idea moves from discussion tables to dinner tables, it becomes a mass movement. Making every family and every individual aware that their choices can help the planet can provide scale and speed," said PM Modi while delivering the keynote address, virtually at a LiFE initiative titled 'How Behavioral Change can Tackle Climate Change' at the World Bank.
"Mission LiFE is about democratizing the battle against climate change. Then people become conscious that simple acts in their daily lives are powerful, there will be a very positive impact on the environment," Modi said in his prepared remarks.
Prime Minister Narendra Modi's remarks brought together global leaders to advance new ideas, insights, and solutions to the most pressing challenges confronting the future of energy, environment, and climate. He also praised the efforts of the people of India, citing examples of behaviour change that has had an impact.
"The people of India have done a lot in the last few years. People, even efforts to improve the sex ratio in many parts of India. It was the people who led a massive cleanliness drive, beach, reverse beaches or roads. They are ensuring public places are free of litter. And it was the people who made this switch to LED bulbs a success," PM informed the audience saying how the cautious use of energy, and resources and regulating India's consumption patterns has led to substantial change.
"These efforts will save over 22 billion units of energy. Save 9 trillion litres of water reduce waste by 375 million tonnes recycle almost 1 million tons of E-waste and generate around $170 million of additional cost saving by 2030. Or it will help us reduce the wastage of 15 billion tonnes of food," PM Modi added.
The Prime Minister emphasised behavioural change in his speech, and he also mentioned that the World Bank Group is looking to increase climate finance from 26% to 35%.
"As a share of total financing the focus of this climate finance is usually on concern conventional aspects, adequate financing matters need to be worked out for behavioural initiatives to a show of support by the World Bank towards behavioural initiatives such as mission LiFE will have a multiplier effect," the Prime Minister concluded.
The Prime Minister's remarks were followed by a panel discussion in which India's Finance Minister, Nirmala Sitharaman, also participated and emphasised the administration's efforts so far in combating Climate Change.
World Bank President David Malapass was also in attendance.
"Great to hear from @NarendraModi today on India's LiFE initiative focusing on the relationship between communities & their environment," he said. "Adequate pricing policies & institutions combined with the right incentives can alter deeply entrenched habits & help protect the environment," Malapass tweeted.